On Saturday 26th March 10am-1pm, we're hosting an on-campus open event to welcome you back to our five campuses for the first on-site open day in two years.
Since the onset of the COVID pandemic, we moved to a successful programme of live virtual open events to allow you to get a taster for college life while keeping everyone safe. However, now that we're able to, we're looking forward to hosting a traditional open day at all five campuses in Newport, Crosskeys, Usk, Cwmbran and Ebbw Vale.
After two years of virtual events, Principal Guy Lacey explained that it will be fantastic to move back to a face-to-face open day, so that we can welcome people into our college again and show them the amazing opportunities we have on offer. All the staff at Coleg Gwent are so excited at the prospect of being able to give all our visitors a very warm welcome once again.
The open day will be a fantastic opportunity for you to visit one of Wales' top performing colleges. You can explore our campuses, fully equipped classrooms and state-of-the-art facilities; talk to experienced tutors about the range of full time, part time and higher education courses on offer; meet friendly support staff to ask questions about college life; and apply for courses quickly and easily on your doorstep.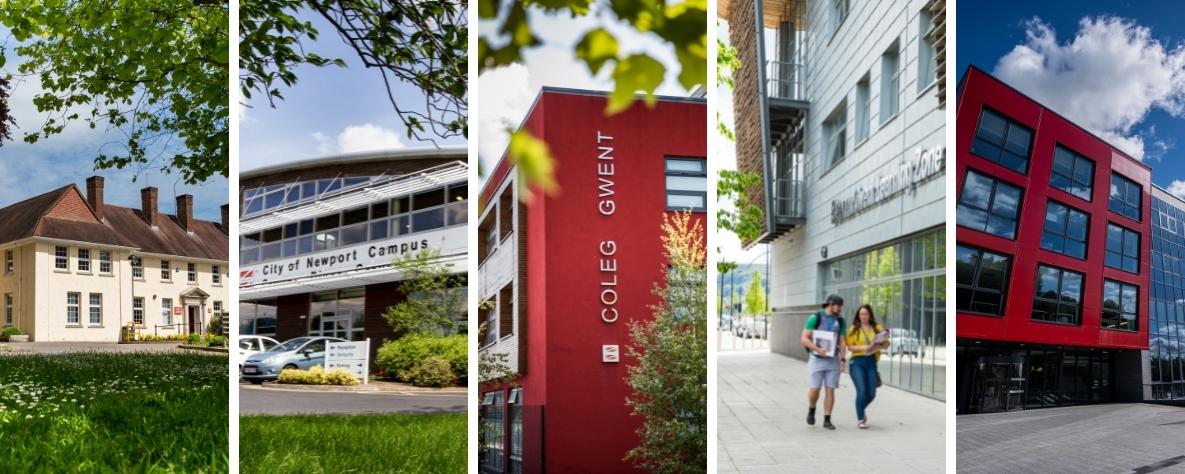 Art and Design Learner, Aiden King-Smith, attended an open event before choosing a course at the City of Newport Campus, saying: "I came to open event at the campus, and it was really helpful to see the facilities, chat to tutors, and see what kind of experience you can have here. Especially as I hadn't done this before!"
Whatever subject you're interested in – from engineering to A Levels, healthcare to cyber, and catering to animal care – you can find out more at the open event through interactive activities and experiences. Friendly staff will be on hand to guide you, give advice, take you on campus tours, and provide information about finance, travel, and support services.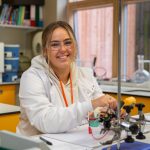 The open day is for everyone – school leavers, parents, and mature learners are welcome. It will cover all teaching provision for full time, part time and higher education courses at your local campus. For Blaenau Gwent Learning Zone A Level learner Lilly Powell; "College has something for everyone to suit your needs. There's a very strong community spirit at Coleg Gwent. There's not just one group of A Level learners here like you'd find at sixth form, but instead, there are people interested in every sector, vocation and subject, so there's a great mix of people."
Essential safety procedures will remain in place so you can safely experience college life at the open day, with social distancing and regular handwashing encouraged to reduce any risk for visitors and staff.
We're looking forward to welcoming visitors and prospective learners to our campuses again to experience an insight into life at Coleg Gwent. Register now to secure your place at the open day and find out more about the event at coleggwent.ac.uk/open.