Thinking of coming to college or studying a university course?
Choosing the right course and career path can be daunting and a bit confusing. Whether you're looking at A Levels, vocational courses, apprenticeships or higher education courses, Coleg Gwent has something for everyone, and an Open Event is the best way to find out all you need to know and get answers to your burning questions.
In the next academic year, we'll be hosting a mixture of on campus and live virtual events, meaning you can choose the way to attend that best suits you. Keep an eye out for when the next open events will be, here on our website.
We also attend a range of community events throughout the year, so look out for our Coleg Gwent stand to find out more about studying with us and what we have to offer.
On-Campus Open Events
Soon, we'll be holding a series of Open Events at each campus for you to attend throughout the year. These events are a great chance to see where you'll be studying, ask any questions you may have and meet some of your future tutors. 
Our on-campus events run from 5pm-7pm for weekday events and 10am-1pm for weekend events and give you the chance to find out everything you need to know about attending college.
Your safety is our priority, therefore we advise all attendees to register prior to attending one of our on-campus open events.
Find out about our full time, part time & higher education courses
Take a look around our campuses and state-of-the-art facilities
Meet our lecturers & find out about potential careers
Get information about financial support and travel
Explore our learning & student support – in and out of the classroom
Apply in person at the event by filling out an application form with the help of our friendly staff
We're very excited to see you on campus for our first open event of the year, but your safety is our priority. So, please remember to pre-register for the event to avoid any queues on the day and help the event run smoothly. We apologise in advance that there may be longer queues and wait times than usual, but pre-registering for the event will help to reduce this and we'll be doing everything we can to avoid queues.
Don't forget to bring a face covering to the open event and please familiarise yourself with the COVID rules on campus too.
You must remember to:
Wear face coverings while on site
Maintain a 2m distance at all times
Keep left in the corridors
Use hand sanitiser stations around the campus
Wipe down surfaces with the antibacterial wipes provided
Leave the room/site when you've finished to avoid crowding
Thank you for helping us to keep our campus COVID-secure!
B
Blaenau Gwent
Learning Zone
| Subject Area | B | C | N | T | U |
| --- | --- | --- | --- | --- | --- |
| A levels | | | | | |
| Accountancy, Business and Law | | | | | |
| Agriculture and Animal Care | | | | | |
| Apprenticeships | | | | | |
| Art, Design, Media and Photography | | | | | |
| Catering and Hospitality | | | | | |
| Computing & Digital Technology | | | | | |
| Construction | | | | | |
| Education | | | | | |
| Engineering and Automotive | | | | | |
| ESOL (English for speakers of other languages) | | | | | |
| Hairdressing and Beauty Therapy | | | | | |
| Health, Care and Early Years | | | | | |
| Independent Living Skills | | | | | |
| Music, Drama and Dance | | | | | |
| Pathway to degree (access to higher education) | | | | | |
| Public Services | | | | | |
| Science | | | | | |
| Sport | | | | | |
| Travel & Tourism | | | | | |
Live Virtual Open Events
During our Live Virtual Open Events, you'll hear from our tutors in subject area chatrooms and you can interact with them through live Q&As on our virtual platform, which is also available 365 days of the year.
During our Live Virtual Open Events, you can explore Coleg Gwent from the safety and comfort of your own home, including:
Learn about our courses from webinars with experienced tutors
Find out about potential careers
Take a look around the campus and state-of-the-art facilities via our 360 tours
Get information about financial support and travel
Find out about the support that we offer
Speak to tutors and support staff to ask questions in live Q&A chat rooms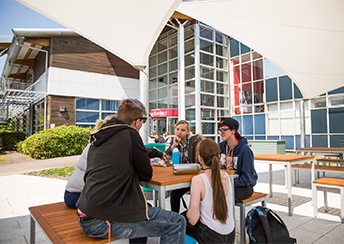 On-Campus Open Event
10am - 1pm
Details: All provision
Location: All campuses
Register now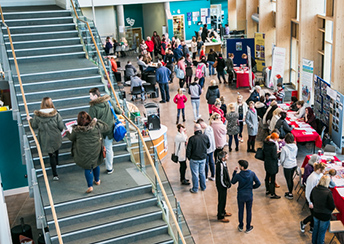 On-Campus Open Event
5pm - 7.30pm
Details: All provision
Location: All campuses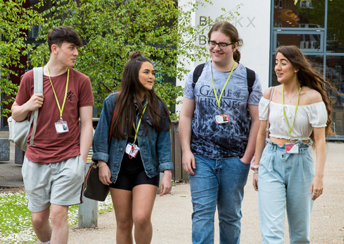 On-Campus Open Event
5pm - 7.30pm
Details: All provision
Location: All campuses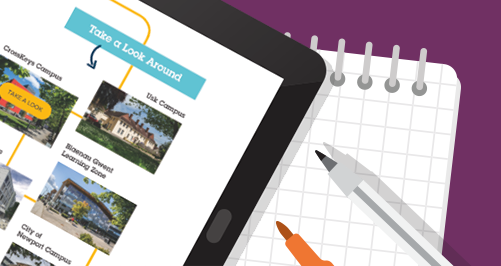 VIRTUAL OPEN EVENTS
Our virtual platform is available
24 hours a day, 365 days a year!