Supporting Diversity and Inclusion
At Coleg Gwent, our core values promote respect and tolerance for all. We're determined to do everything we can to make sure our college is a place where everyone, staff or learner, feels safe and respected. We should all hold the expectation that a place of learning will be an inclusive place that has the potential to change peoples' lives for the better.
Our Diversity Statement:
We are an inclusive and diverse college where everyone is welcome. A place where you can be who you are without fear of judgement. A respectful environment, open-minded to different cultures, attitudes, beliefs and outlooks, where everyone belongs.
Our Diversity Charter: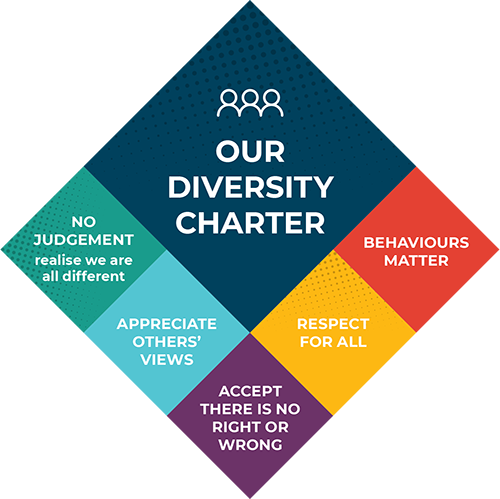 "
We believe we must send a message of support to our colleagues and learners in ethnic minority communities and we must continue to strive to make our college welcoming to all, irrespective of their backgrounds.
"
Guy Lacey
Principal