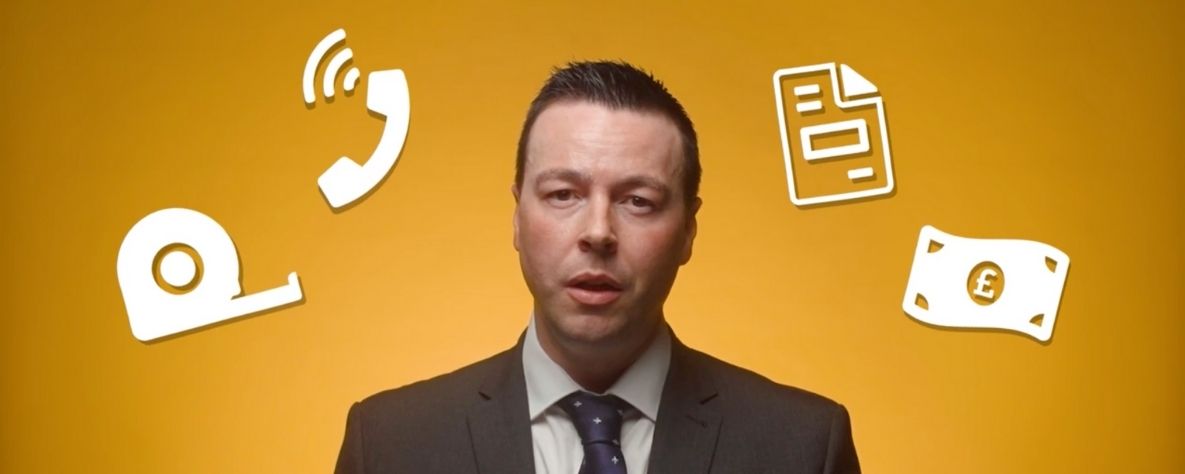 Improve your prospects, improve your Maths and English
Coleg Gwent takes maths and English development very seriously. We recognise that good maths and English are vital assets in today's job market, as well as everyday life.
Most employers and universities look for applicants with GSCE Maths and English Grades A* to C and, if you don't have these qualifications, chances are you'll be more likely to be unemployed for longer. So if you didn't get the grades you need in GCSE Maths and English for the future you want, we can give you a second chance to improve them alongside your course, as well as help you achieve the level you need to:
Improve your employment prospects
Expand your career opportunities
Potentially earn more money in the future
As a full time learner at the College, maths and English will be a part of your learning programme, where we will support you to gain the maths and English qualifications that are needed for your course progression, employers and university. If you did not achieve a grade C, or above, in your maths and English Language at GCSE, you will continue to study these subjects at College. Dependant on your attainment, this will either be GCSE re-examination, or Essential Skills. If you do achieve a grade C, or above in these subjects, you will continue to develop these essential skills in your main programme or Skills Challenge Certificate.
Here's why Maths and English are so important
Maths
English
Accountancy, Business & Law
To make sure you don't spend over your budget
To effectively communicate with staff and negotiate with clients
Agriculture & Animal Care
Ensuring you don't under- or overfeed animals
Understanding treatment information for animals
Art & Design, Media, Photography
To measure fabrics in fashion design to make sure garments fit
To successfully pitch your work to clients
Catering & Hospitality
To calculate the ingredients of a recipe and work out how long to cook it for
To provide top customer service and get orders correct
Computing & Digital Technology
Entering formulae into spreadsheets
Entering important data accurately
Construction
Using fractions to position joints at equal distances along a stud wall
To provide accurate and professional quotes to potential clients
Engineering & Automotive
Measuring materials and angles to make sure designs are done correctly
Understanding health and safety regulations to make sure work spaces are safe
Hairdressing & Beauty Therapy
Working out the correct ratios for colouring hair or brow tints
Communicating with clients and booking appointments
Health, Care & Early Years
Making sure you keep the right ratio of children or patients to carers, helping everyone to stay safe
Managing patient or client records
Music, Drama & Dance
To calculate stage times
Learning scripts for auditions
Science
To correctly analyse data
To keep accurate notes of projects and to write reports
Sport, Travel & Public Services
Working out scores and how many points you need to win

Calculating currency exchange rates to get the best deal

Communicating with teammates and agreeing tactics

Researching destinations to advise clients
Maths and English underpin so many different careers, so whether you want to be a teacher, journalist, psychologist or even a forensic scientist, achieving success in Maths and English is crucial for you to get ahead.  Many employers, including the University of South Wales, expect applicants who haven't studied to degree level to have a Grade C or above at GCSE.
Most universities ask for Grade C or above at GCSE Maths and English and sometimes higher for a specific course.  Therefore, being successful in these qualifications will enable you to access a wider range of university courses.
You may find Maths and English challenging, or they may not be your favourite subjects, but they're still so important for your future, so stick at it! Ask for help and stay focused because these subjects will open doors for your future study and career.
Sarah Watkins
UK Student Recruitment Manager at University of South Wales
Studying Maths and English gives you a range of transferable skills, such as communication and problem solving, which are needed, not only in the classroom or workplace, but in so many other aspects of everyday life.  Having a secure grounding in English and Maths opens the door to a range of career opportunities.
"No matter which pathway you choose – Apprenticeship, employment or further/higher education – being able to demonstrate English and Maths skills with a recognised qualification is extremely important and will help you get on in life.
Ruth Meighan
Student Recruitment Officer, Cardiff University
Maths and English are essential to get you through life, whether it's to write an email or a text, or to manage finance to run a home or a budget in work – we use these essential tools every day without realising it.
You may have to study really hard to achieve those all-important C Grades in Maths and English, but it'll certainly be worth the effort.  Once you have these qualifications, you'll have more opportunities in the future.
Claire Roberts
Education and Community Manager at Dwr Cymru Welsh Water
I see a lot of job applications and one of the first things I look at is whether the potential candidate has a GCSE in Maths and English.  Young people should look upon education as an opportunity that'll ensure there are more doors left open to them.
You close a door by not doing a GCSE in English or Maths and there'll be some point in your life when you're applying for a job and discover that not having these qualifications can block your chances.
Kate Rees
Regional Director, Lovell
I use Maths and English every day without realising it – just picking up the phone and dealing with clients and members of the public.  Young people shouldn't underestimate the importance of these subjects.  You may not work in an office environment – maybe you're a mechanic or a hairdresser – but both require interaction with people and business acumen which rely on these important subjects
Shane Jay
Regional Technical Manager, Lovell