Studying A Levels at college is a very smart decision. College might not be the obvious choice for some wanting to study A Levels, but with a 99% pass rate, and outcomes consistently above both the Welsh and National average for the past five years, Coleg Gwent is a no brainer!
A Levels are not only the most popular route into university, but they also improve your job prospects and allow you to follow your passions now or later on in life. So, why not aim high and discover the right A-Level subjects to help you towards your career goals with Coleg Gwent's A-Level Pathways events.
Follow your passions
With 32 subjects to choose from at Coleg Gwent, you can shape your future and delve deeper into the areas that you enjoy. A Level programmes are 2 years long, and most students choose 3 or 4 subjects that interest them, from Science and Technology, to Languages and Art. But many learners also come to college to develop a greater understanding of a single subject area too, such as Photography. In fact, anyone over the age of 16 can come to college to study A Levels, so whether you're a school-leaver planning for your future or a mature learner looking to pursue a passion, A Levels are made for you. Dylan Bevan wasn't sure what he wanted to do at university, but A Levels gave him a good base. He picked maths, biology, chemistry, and physics, which allowed him to continue all the subjects he enjoyed in school in much more detail and expand his knowledge base. Thanks to A Levels, he's now studying Medicine at Cardiff University!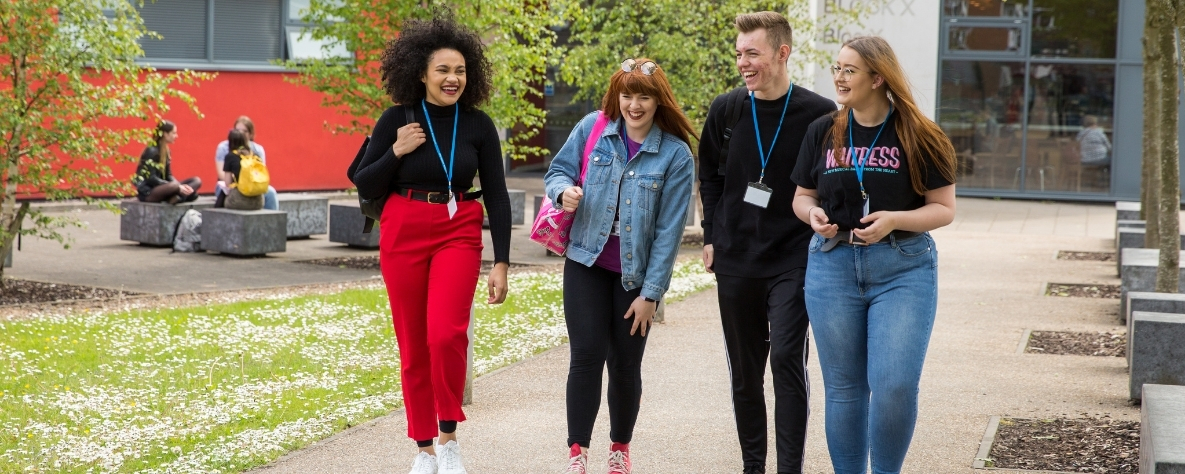 Improve your job prospects
Recognised worldwide, A Level qualifications open doors to careers and opportunities to live and work anywhere in the world. So, dream big, the world is your oyster! As you'll be studying a range of subjects, there's plenty of room for diversification, and at this stage your career path doesn't have to be set. So, whether you have a career path in mind or undergraduate goals, A Levels will equip you with academic and professional skills that will boost your career prospects. You'll learn to analyse information, think critically, deliver presentations, communicate effectively, and improve your writing – all key skills for success in any career.
Apply to top universities
A Levels are a gateway to university or Higher Education studies. A Level courses carry UCAS points required for your university application and allow you to develop the skills you need for further study. With established links to top universities across the country, Coleg Gwent offers a range of activities and events like the Think Big event at Jesus College Oxford, and visits to Bath and Exeter University to open your mind, enhance your learning and develop your confidence and resilience.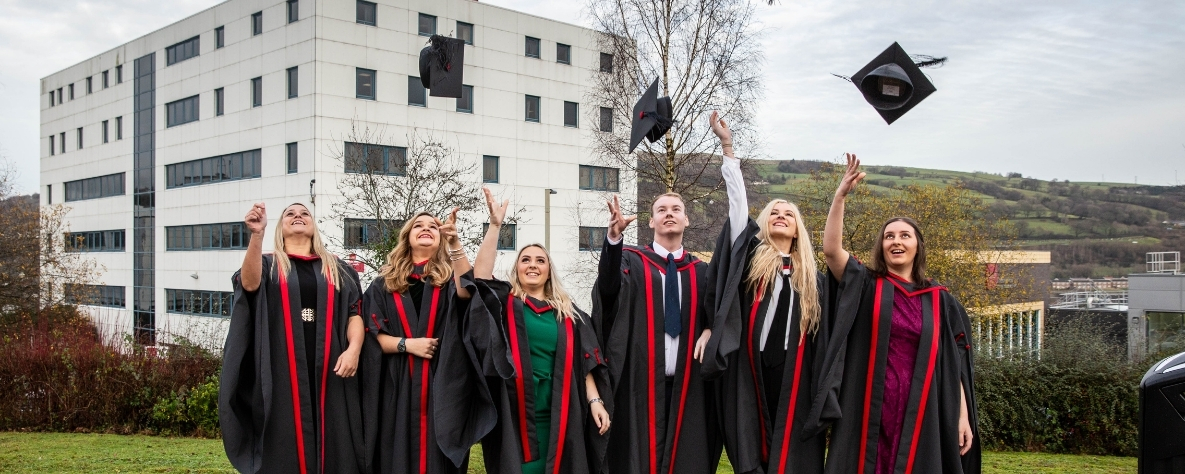 80% of Coleg Gwent A Level learners go onto university Higher Education courses. Sophie Long explained that "applying early entry to Cambridge was an indicator of how dedicated the college is to the success of their students. My form tutor worked tirelessly with me to create a personal statement that allowed me to feel confident." So, aim high with Coleg Gwent and follow your dreams to study at a top Sutton Trust and Russell Group university.
Give yourself the best chance
Coleg Gwent students achieve fantastic A Level results every year. Not only have our A Level team at Blaenau Gwent Learning Zone won bronze for the Pearson FE Team of the Year award 2021, but our learner outcomes speak for themselves, with grades consistently above the Welsh and National average for the past five years, and pass rates above 98%. All Coleg Gwent learners are supported to achieve their full potential through the encouragement of not only subject tutors, but also a dedicated Personal Tutor that focuses on their progress and overcoming barriers. There's a huge range of pastoral care on offer to support emotional wellbeing and mental health too. The college even leads on the SEREN Network to champion the brightest students and give them the best opportunities to aim high and go far. Kian O'Connell found that "the SEREN network provided a lot of opportunities that changed what I want to do in the future. The summer schools helped me when applying to UCAS and the HUB events help massively with writing my personal statement."
Discover independent learning
College isn't like school. So, whether you're a school-leaver or a mature learner returning to education, College puts you in the driving seat. It's a perfect platform between school and employment to prepare you for independence, but with an abundance of support. You can wave goodbye to school uniform, call tutors by their first names, and become responsible for your own independent learning and success. Alicia Powell secured a place at Cambridge University to study English Literature with outstanding grades in all subjects. She's excited for what her future holds and said, "the best thing about Coleg Gwent has been the opportunity for individual learning, as it has prepared me for my next step after college."
Find your community
When studying A Levels at college, you'll be in an environment that's welcoming and full of opportunities to meet new people and make new friends. Coleg Gwent is for everyone – a diverse, inclusive, multifaith community that's open to all. So, you'll fit right in. Through your A Level courses and extra-curricular activities and groups, you'll meet friends easily and be part of something bigger. For Emily Curtis-Jones, college was a completely new environment with new people and different boundaries to comprehensive school. But she "found it really easy to make new friends as you have a chance to communicate with people from your course/tutor group, and there was more freedom than in comprehensive school." And when you complete your A Levels and move on to your next steps in life, you'll always be part of the Coleg Gwent alumni community too.
Be supported on your journey
Although college is a place for independent learning, you'll have a cushion of support from your peers, tutors and college support services throughout your A Level studies. With overall pass rates above 98%, and a 100% pass rate in 30 individual A-Level subjects, this just goes to show how the support from Coleg Gwent staff and tutors helps you succeed. And even with the challenges of the COVID pandemic, the tutors have gone above and beyond to offer excellent care and engage with learners remotely, ensuring continued success in difficult times. Eve Tranter achieved four A*'s in Biology, Chemistry, Maths and Physics, enabling her to study Medicine at Oxford University. She explained, "my tutors were amazing. They really couldn't have done more. They were available to me any time of the day or night and the support I had was fantastic."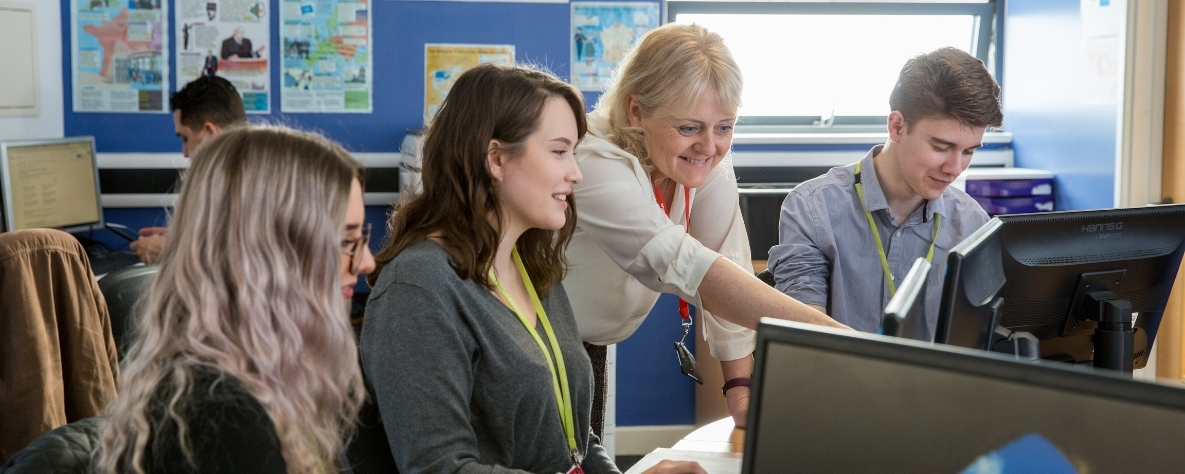 Study on your doorstep
Sometimes, your local education provider doesn't offer what you're looking for close to home. But with five campuses across the Gwent region, you're never far from a Coleg Gwent campus. Blaenau Gwent Learning Zone, Crosskeys Campus and the brand-new Torfaen Learning Zone are equipped with state-of-the-art facilities and specialise in A Level studies. What's more, the tutors are experts in their fields with years of experience in helping local people succeed in their A Levels and go on to follow their dreams.
So, why study A Levels at Coleg Gwent?
A 99% A Level pass rate and outcomes consistently about both Welsh and National averages
32 A Level subjects to choose from – there's something for everyone
The home and host of the SEREN Network for high fliers
Excellent UCAS support to help secure a place at your chosen university
Exceptional pastoral care so your emotional and wellbeing needs are supported
An independent learning environment preparing you for further study and employment
A diverse place to meet new people and be part of a welcoming community
Passionate staff who want you to achieve your true potential
Local campuses – Study close to home but go far!
Discover the range of A Level courses available at the Coleg Gwent A-Level Pathways event and apply now to start your journey in September!