For Adult Learners' Week 2020 (22-28th June) we're putting adult learning centre-stage, because learning later in life can open many doors for you.
Be inspired in Adult Learners' Week to develop yourself personally or professionally. Maybe you want to improve your job prospects; learn a new skill; gain a qualification; rewrite your career; meet new people; or simply enjoy learning more about your interests and hobbies. Whatever motivates you, learning is a worthwhile investment of your time, whatever your age!
Flexible learning to suit you
We have a thriving community of adult learners at Coleg Gwent. We understand that learning is a lifelong process, but we also know how important it is to balance learning around other things in your life. That's why we make learning flexible, so you can work around other commitments like your family or your job.
With full-time and part-time options, you can boost your skills through work, gain new knowledge in the evening, or participate online from home. And with our campuses across five locations, we offer opportunities to suit everyone in our local communities.
Personal Learning Accounts
What's more, there's never been a better time to explore your options at Coleg Gwent, as we've recently launched an exciting new range of online courses to keep you busy, as well as virtual open events where you can find out more!
Every year we're proud to help thousands of adults like you take their next step and we're now offering a range of free and flexible courses in ICT, Health and Care, Construction and Engineering through Personal Learning Accounts.
If you're an adult over the age of 19, in a job earning less than £26,000 a year, who wants to take the next step to a great career, this could be just what you're looking for. And right now, if you're a furloughed worker, you could be eligible to apply for a Personal Learning Account too, regardless of your salary!
So, if you've been looking for something constructive to fill your time, or you've been thinking about having a career change, why not achieve something amazing with our part-time courses? Apply now to join our growing community of adult learners studying with us, at one of Wales' top performing colleges.
Meet our amazing adult learners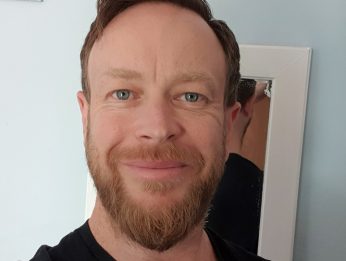 Name: Robin Hammett
Age: 45
Course: YMCA Diploma in Health, Fitness and Exercise Instruction Level 2 and Personal Training (Practitioner) – YMCA Level 3 Diploma
Part time, day study
"I was very nervous before starting college as it had been 27 years since I had left school. But the course is fantastic – it is so different from school. It's all adults who want to achieve something. Being a mature student was daunting, but within the first few days I made a lot of friends – some will be close friends for life. The tutors are amazing and will do whatever it takes to help you through the course. As long as you put the effort in, they will go above and beyond to really be there for you."
Name: Carys Gwillym
Age: 28
Course: CIPD Certificate Level 3 Foundation Human Resources Practice 
Part time, day study
"I studied CIPD Level 3 Human Resources Practice. I chose this subject at Coleg Gwent, as I was looking to get into this sector of work and most companies ask for candidates to be CIPD qualified. My goal is to progress with my HR Career and complete further CIPD courses, so I also wanted to refresh and further my knowledge. I thoroughly enjoyed studying a topic I enjoy, and I'd advise you to make sure you take the time to research any topics you are going to study and make the best decision for you."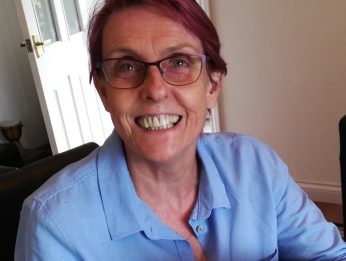 Name: Pamela Brewer
Age: 59
Course: Crochet for Beginners
Part time, day study

"I wanted to learn to crochet properly, and Coleg Gwent's beginners' course was ideal. Progression through basic stitches with a chosen outcome helped keep me interested, and producing a vast range of finished items to wear, use, and gift to others (such as the NHS) has been fulfilling. Each project was supported by the tutor, Carrie, as well as my fellow students in a relaxed atmosphere, and this was ideal for me as a mature 'hobby' learner. I am now confident in reading and interpreting easy patterns and am attempting more advanced work, and socially, I now stay in touch with like-minded crafters."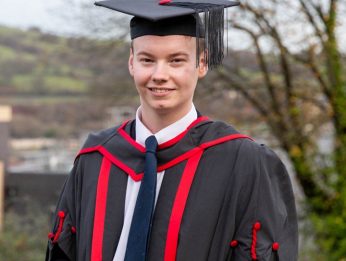 Name: Kieron Cole
Age: 22
Course: BSc (Hons) Top Up Veterinary Nursing
Higher education, full time study
"From studying with Coleg Gwent for the last 6 years, I have found most definitely the teachers, support, friends and opportunities to be the best things. I know if it wasn't for Usk Campus, I would not be where I am now or working in a job that I absolutely adore. Also, I truly believe I would not be as confident as I am now. My biggest challenge prior to attending college was nerves and anxiety. I started at Coleg Gwent and was completely alone and didn't know anybody on my course. I also wasn't the most confident person and was rather shy. As my confidence in myself slowly grew at college, I was more confident going to placements which overall, I believed help me with my employability skills."