Meet the Learner
Name: Melika Ghorbankhani
Home: Newport
Course: ESOL (English for Speakers of Other Languages) Entry 3
Campus: City of Newport Campus
With dreams of studying a Master's degree, Iranian learner Melika needed to improve her English and achieve an IELTS score of 6.5 to be accepted at university. To achieve her goals, she chose Coleg Gwent's ESOL course, where she gained the skills she needed to take her studies further than she imagined, and she's now embarking on a PhD!
Why did you choose Coleg Gwent?
"Aside from living in Newport, I heard a lot of compliments about Coleg Gwent. This included courses on offer, social life, support, and facilities. A friend of mine suggested studying there as they had good experiences, and from my point of view, studying at Coleg Gwent can be a good start for people planning to go university or start a new job in the UK."
What did you like most about your course?
"I received the best support to enhance my English at Coleg Gwent. I very much liked my personal tutor, Geraldine French. She's been one of the best tutors I've ever had and she's very professional in her field. She was patient and understanding, very well-mannered and always ready to help and discuss the issues we faced whilst studying. I really loved her teaching style as she helped us to comprehend subjects before leaving the classroom.
Coleg Gwent staff were also really helpful and supportive. They took their time to answer our questions and guide us whenever needed, and I was happy with the classroom facilities, teaching facilities, etc.
I have really amazing memories of Coleg Gwent. I had two amazing trips to London and Bath with my tutor and fellow students, and we celebrated special events like Christmas and New Year at college and created many beautiful memories – we had lots of fun!"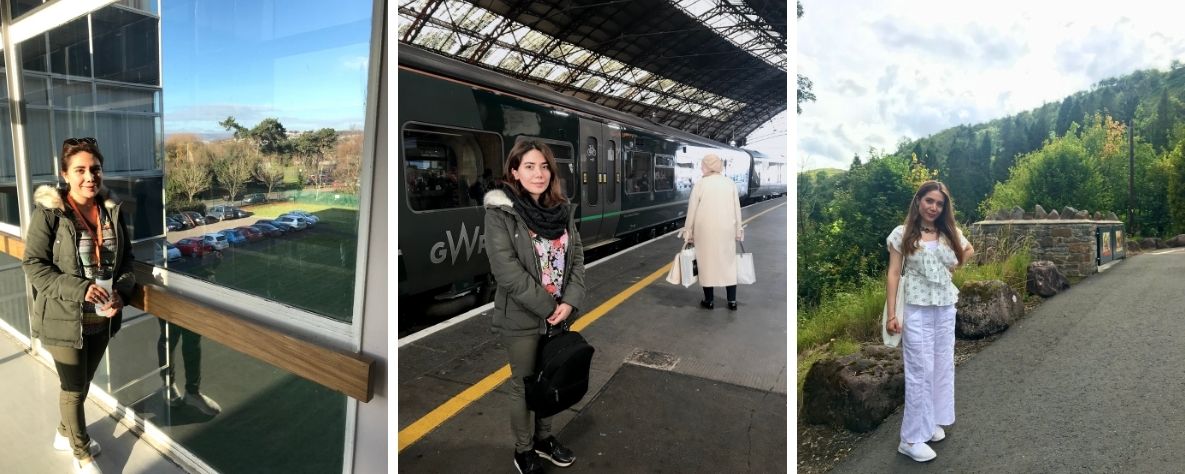 What are you doing now and what are your long-term career goals?
"At the moment, I'm getting ready for my PhD. I finished my Master's degree with a distinction in June 2020 in Occupational Safety, Health and Wellbeing. I attained a great result for my Master thesis, and this made me feel more confident to pursue my PhD.
I've been accepted for a PhD starting in September 2020 and I'll be continuing my studies in the subject that I'm very interested in, aiming to develop my research on the topic 'Supporting the development of a psychological safety culture in the NHS workplace'.
The main thing that I achieved by studying at Coleg Gwent was the support that I received to improve my verbal and written communication skills in English language. I felt that I was ready and confident enough to go to university soon after I finished my studies at college."
What has been your biggest achievement to date?
"My biggest achievement following by my studies at Coleg Gwent was achieving an IELTS score of 7. I studied very hard to achieve a mark above the 6.5 which was required for entry to university and studying at Master's level, and fortunately, I achieved 7 and was accepted by Cardiff Metropolitan University. I was also awarded a prize whilst studying at college for my good attendance and performance level in the class."
What's the best thing about studying at Coleg Gwent?
"The good thing for me was having my friends around me in the college, particularly those who were from the same country as me – Iran. We often spent our break times together. The interesting point is that college includes people from different cultures and backgrounds. People can meet each other there, get to know each other, and learn from each other's' different lifestyles and cultures.
In terms of support, I need to mention here that people become far more comfortable to learn and take the risk to discuss their personal challenges when they notice that they are surrounded by understating and supportive people and their voices are heard. One of the best things that I experienced in college was that I always had this opportunity to express my ideas and feelings. I always had the opportunity to go to the tutor's office to discuss my challenges and good experiences about the course. They took their time to see and listen to every single student. We could freely talk to them and they'd do their best to assist and guide us.
I'm still in touch with my personal tutor Geraldine as she's not only a good teacher but also a good friend and listener. After every accomplishment at university, I sent her an email and shared my success with her because she helped me a lot through improving my English. She's always positive and encouraging and she created a lot of great memories for us. I always miss our class and Geraldine. Creating these positive emotional experiences was invaluable."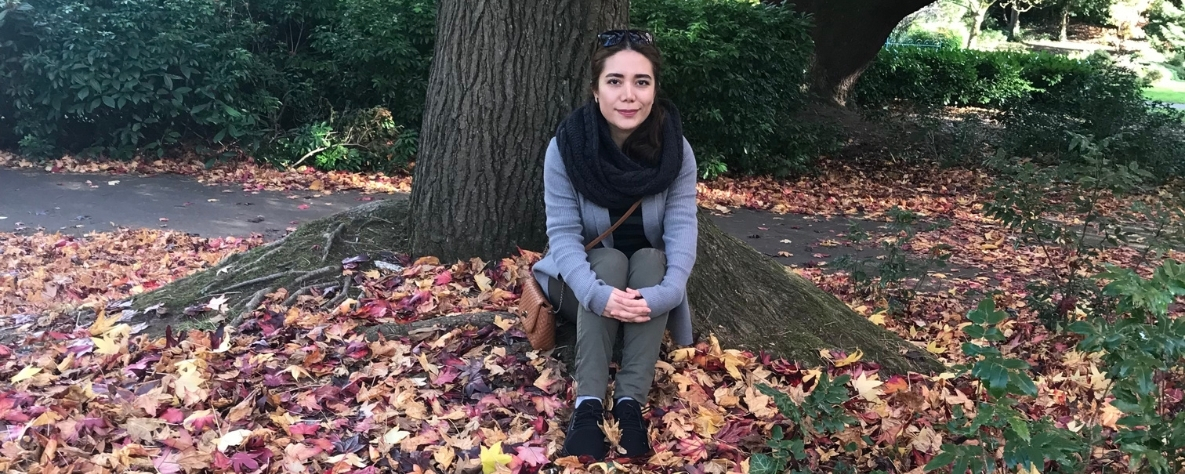 Did you have any challenges before attending Coleg Gwent? If so, how did the college help you?
"It was definitely stressful for me prior to starting college with a new environment and new people, but I felt very welcomed and relieved after a couple of hours with Geraldine and my fellow students.
At the beginning, I was struggling a lot with writing and speaking well in English. Even though my writing skills got really better at university, college was fundamentally helpful in improving my writing and speaking skills. I learned the grammar and other subjects really well whilst studying at college, and this smoothed the way for me to become confident to build up on my reading, writing, speaking and listening skills."
Any advice for students thinking of studying at Coleg Gwent?
"From my own experience, Coleg Gwent is the best place to study for people who are looking to go to university and learn a new set of skills to start a new job. There are so many open events in college and staff are very supportive and friendly. For people from different countries and backgrounds like me, Coleg Gwent is a welcoming and warm place to study."
Coleg Gwent was the stepping stone Melika needed to progress her studies and go to University. If you have big dreams and plans too, begin your journey at Coleg Gwent and apply now to study ESOL or one of our many full time and part time courses.