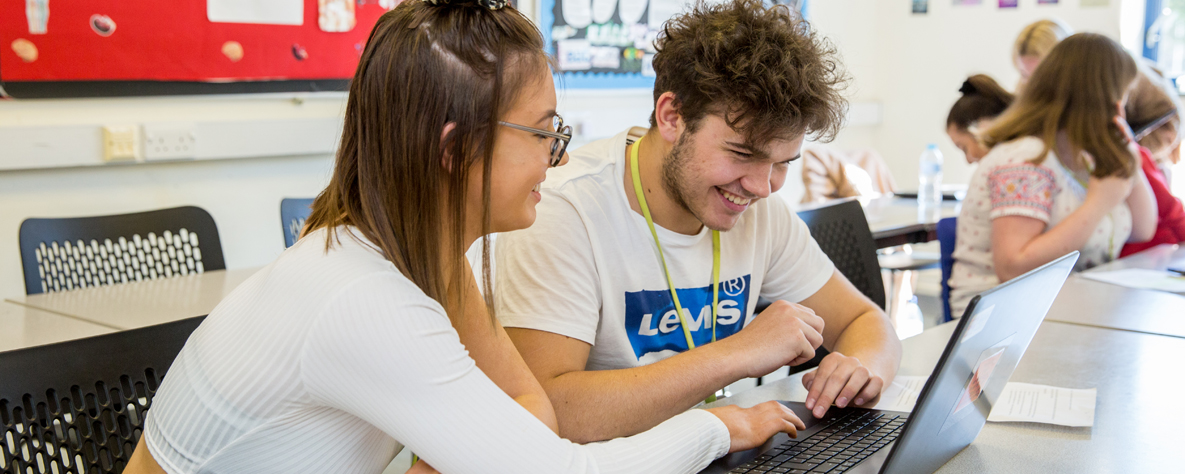 We're here to help everyone learn and be the best they can be. So we offer a wide range of extra learning support, whatever you might need.
Support for additional learning needs
If you have a learning difficulty and/or a disability, we can provide lots of support.
This could include:
In-class or out-of-class support from an Additional Support Assistant
Extra sessions for help with assignments and coursework
Help from a Communication Support Worker (for deaf students)
Quieter spaces
Use of accessibility software including initial training
Exam access arrangements
If you need this sort of support, simply talk to your Personal Tutor or contact the Additional Learning Co-ordinator (ALSCo) on each campus.
Libraries
Every student at Coleg Gwent can use our libraries. Each is equipped with books, journals, eBooks and DVDs, and you can use PCs or connect your own device to our free Wi-Fi. Staff are on hand to help you find resources and access other services such as photocopying, laminating and binding, with specialists to help you develop your literacy, numeracy and ICT skills as well as your study skills, such as understanding assignments, searching for information and meeting deadlines.
Assistive technologies
If you have additional learning needs, we have special equipment available to help including radio aids, Dictaphones, anti-glare screens, overlays, laptops and a variety of mice and keyboards.
Exam concessions
You may be able to get extra support during exams – just tell your tutor if you've been given exam access arrangements before (although concessions awarded at school aren't automatically given at college).
HE learning support
If you have a disability, long-term health condition, mental health condition or specific learning difficulty, Disabled Students' Allowances (DSAs) are available. These are grants to help pay the essential extra costs you have as a direct result of your disability. To qualify, you must meet the definition of a disability under the Equality Act 2010 and provide evidence of your disability directly to Student Finance Wales.
Disability Statement
The College has a Disability Statement that sets out our commitment to providing an inclusive learning environment. A copy of the Coleg Gwent's Disability Statement is available on the Learner Portal.
Alternatively, to be sent a copy in the post, or to discuss a particular requirement, please contact your campus ALSCo.
The Additional Learning Needs and Education Tribunal (Wales) Act 2018
The Act makes provision for a new statutory framework for supporting children and young people with additional learning needs (ALN). This replaces existing legislation surrounding special educational needs (SEN) and the assessment of children and young people with learning difficulties and/or disabilities (LDD) in post-16 education and training.