Last night, our higher education learners celebrated their achievements at a dedicated awards and graduation event at Bryn Meadows Golf Club – one of our local employer pledge partners. More than 150 guests attended the event to recognise the hard work and success of our inspirational learners across a range of university-level courses.
The event celebrated the graduation of Pearson learners who completed HNC and HND courses in performing arts and specialist makeup, construction and the built environment, civil engineering, advanced manufacturing, and electrical engineering at Coleg Gwent. As Pearson doesn't have their own graduation ceremony, we offer this opportunity for learners to receive certificates of graduation, marking their achievements as they progress from college into their future careers.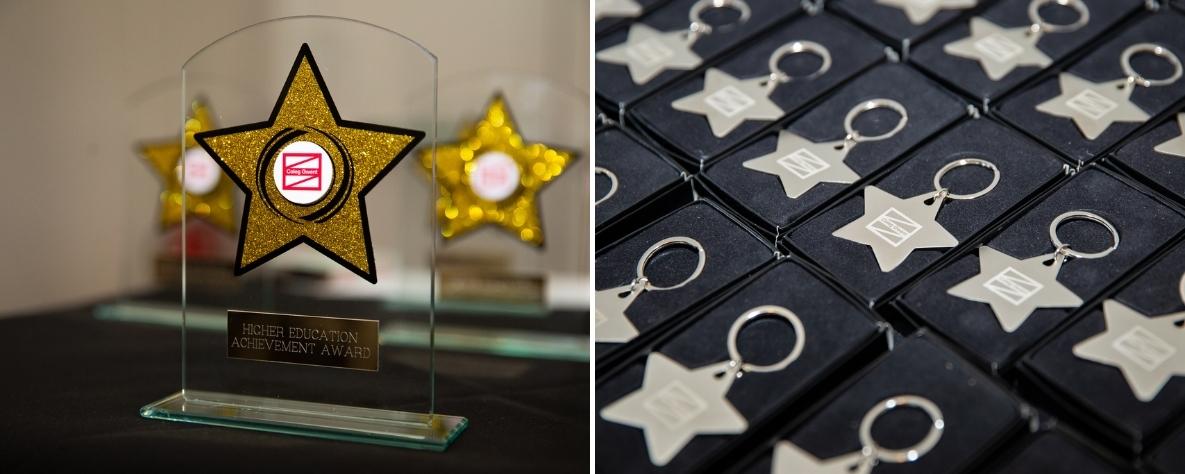 Alongside the Pearson graduations, higher education students from across the college were nominated for a list of special awards, including Higher Education Learner of the Year, High Achiever, Inspiring Learner, and Overcoming Adversity. There was also a Higher Education Learner of the Year Award for a student from each of our partner university cohorts – Aberystwyth, Cardiff Metropolitan, University of South Wales, Worcester, and Pearson.
Staff nominated learners from their courses based on their commitment to their studies, their achievements and their progression during their time at Coleg Gwent. The judges shortlisted hundreds of learners for the prestigious awards, before selecting winners and highly commended runner up learners from each category.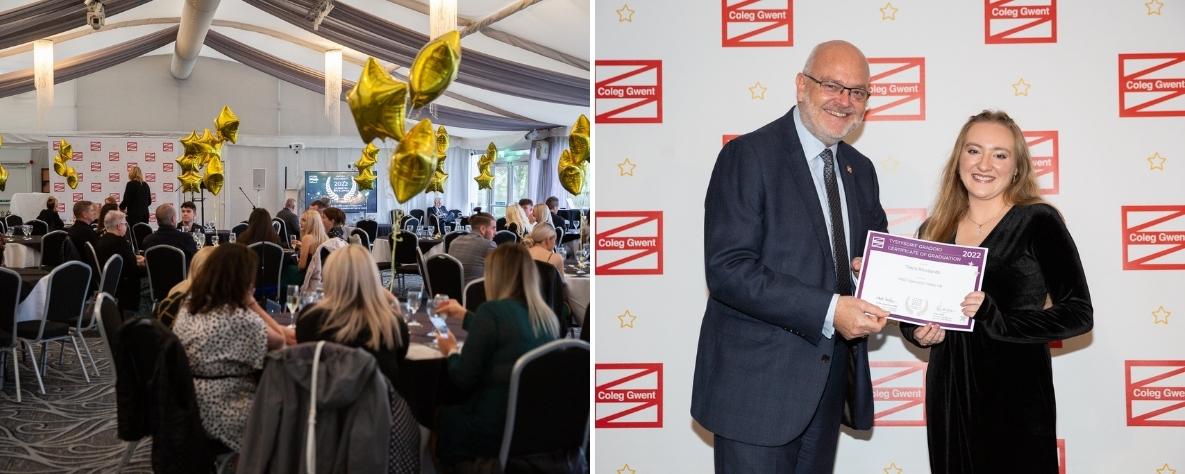 Congratulations to all the nominees and our well-deserving winners:
Principal's Award – Romie Bow
High Achiever – Thomas Hathway
Inspiring Others – Romie Bow
Overcoming Adversity – Dawn Rowlands
Higher Education Learner of the Year:

Aberystwyth – Kate Brocklehurst
Cardiff Metropolitan – Racheal Thomas
University of South Wales – Charlyann McClagish
University of Worcester – Dominic Williams
Pearson – Emily Watkins
As well as the learner awards, there were also awards for the Higher Education Staff Achievement, where our learners could nominate their tutors and thank them for their support. Well done to Tracey Dobbs and Peter Britton on achieving this recognition.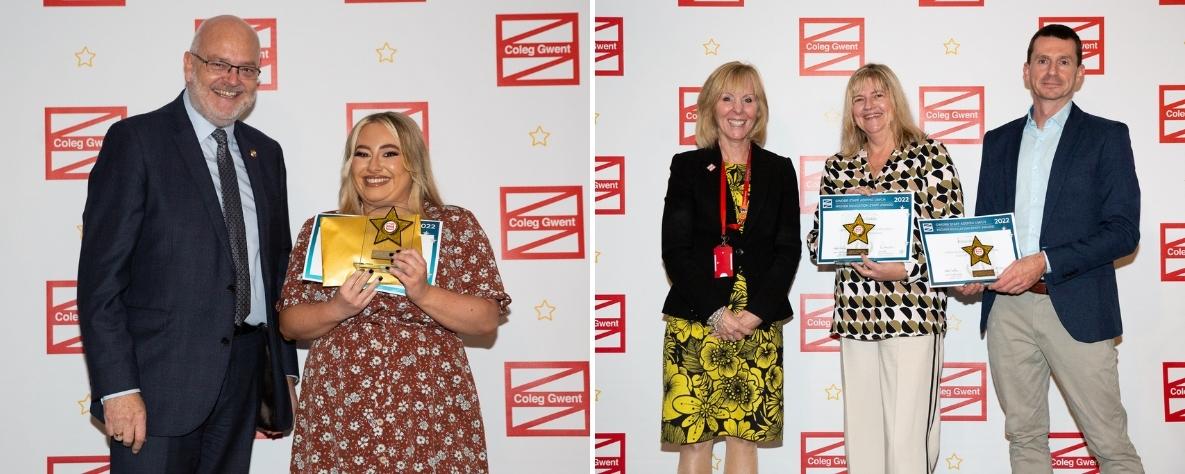 With welcome drinks, a buffet, a photobooth, a talented harpist, and an inspirational talk from Coleg Gwent alumni Becky Legge from Tiny Rebel Brewery, it was a night to remember for our graduating learners. By completing a higher education course at Coleg Gwent, they're leaving college with a university level qualification which enables them to achieve their ambitions and progress their careers. So, congratulations to our higher education class of 2022!
Find out more about our higher education courses – a university level qualification is closer than you think.