As the highly anticipated WorldSkills UK competitions come back around for 2022, we're proud to announce that Coleg Gwent are top of the Welsh leaderboard this year as 22 learners make it through to the WorldSkills UK National Finals!
Following on from winning an impressive 35 medals in Skills Competition Wales earlier this year, our learners have gone one step further and taken their skills to the national stage yet again for WorldSkills UK. Showcasing their skills in a variety of areas including game art, automotive refinishing, make-up, digital media production, health and social care, horticulture, IT, motor vehicle, restaurant service, and hairdressing; it has been a fantastic opportunity for our learners to practice and present their skills in a competitive environment.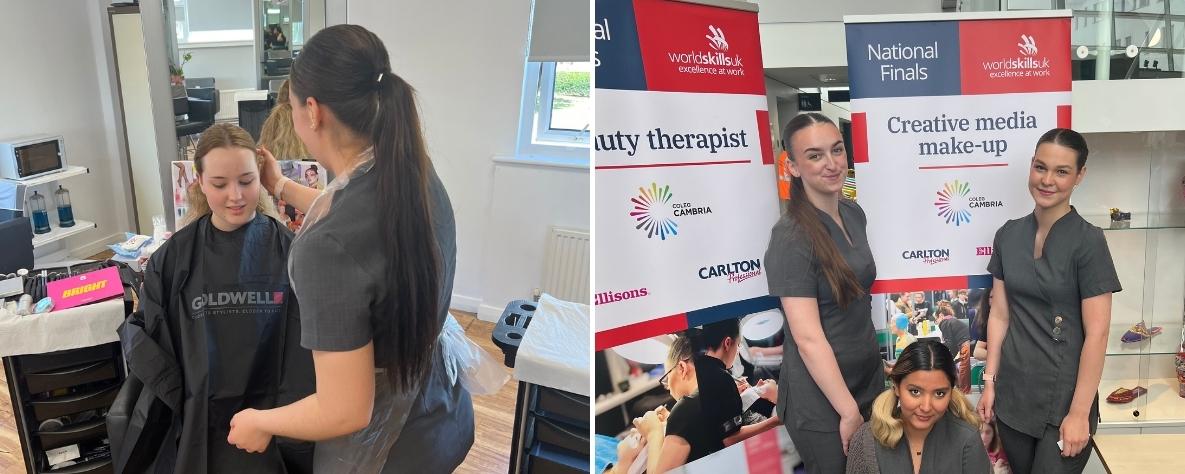 With Coleg Gwent being part of the WorldSkills UK Centre of Excellence, our tutors deliver a high standard of technical training and our five campuses offer industry standard facilities for learners to work with. So, at Coleg Gwent, you can develop your practical skills locally, and also showcase your abilities on a national level at WorldSkills UK competitions.
The WorldSkills UK competitions are designed by industry experts covering 60 different skills across sectors like hair and beauty, catering, and automotive engineering. The competitions support learners to raise standards in skills education across the country, and the finals will assess the learners' knowledge, practical skills and employability attributes.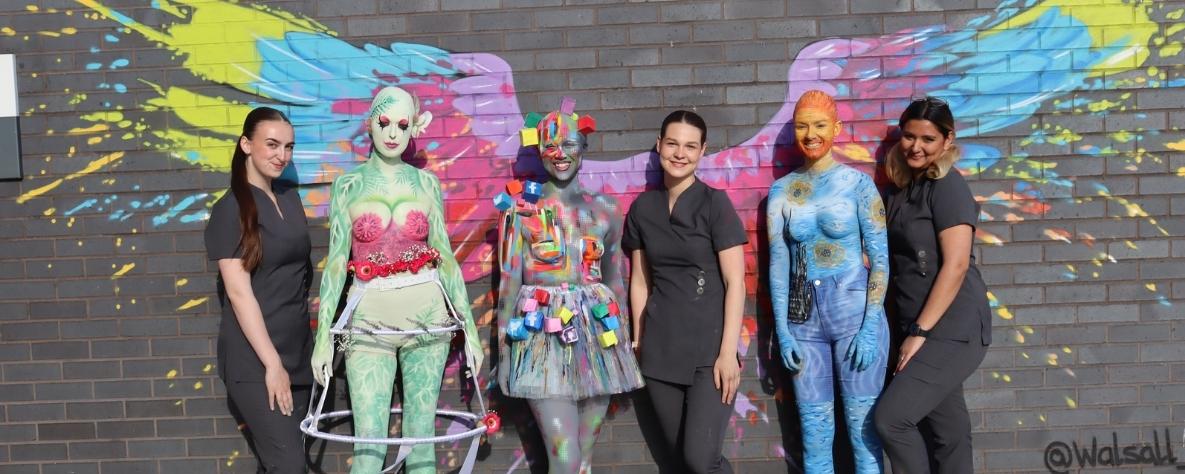 Huge congratulations to the following Coleg Gwent learners on making it through to the National Finals of WorldSkills UK, which will take place this November:
3D Digital Game Art – Niah Lewis and Ryan Williams
Automotive Refinishing – Jordan Zatac
Commercial Make-Up – Kelsie Evans and Dylan Taylor
Creative Media Make-Up – Eleanor Styles, Daniella Gomes and Chloe Vicary
Digital Media Production – Keito Lewis, Daniel Caddy, Finley Bellamy and Tara Lewis
Foundation Skills: Health and Social Care – Ebony Sodipo
Foundation Skills: Horticulture – Shaun Davies
Foundation Skills: IT software Solutions for Business – Sacha Ellis-Stych, Sam Smith, and Harvey Ede
Foundation Skills: Motor Vehicle – Joshua Britton and Zenzie Randle
Foundation Skills: Restaurant Service – Ethan Thomas
Hairdressing – Ceri Duke
Restaurant Service – Hannah Cooper
Good luck to this year's Coleg Gwent finalists! Find out more about taking your skills to the national stage and studying at Coleg Gwent – the joint top-performing college for vocational studies in Wales – at www.coleggwent.ac.uk.