We're proud to have a strong connection with local employers at Coleg Gwent and we're heading into 2021 with a new employer-led way of working. We believe the best way to identify employers' needs is by working closely with them to develop our curriculum and courses for the workforce of the future.
And there are so many ways for local employers to work with us. It's mutually beneficial both to their business and our learners, and the innovative Tin Can Kitchen in Rogerstone is an example of one local employer we recently collaborated with, where the partnership was a great success!
Introducing Tin Can Kitchen
Tin Can Kitchen is a food delivery service that launched at the height of the COVID-19 pandemic. The original concept was simple – an outdoor food court, bar and venue, made up by around 9 shipping container kitchens, each serving a wide range of street-food-inspired meals. However, when the pandemic hit, entrepreneurial owners Jordan Phillips, Barry Fallon and Amar Karia were left with two choices: either to abandon their plan or pivot.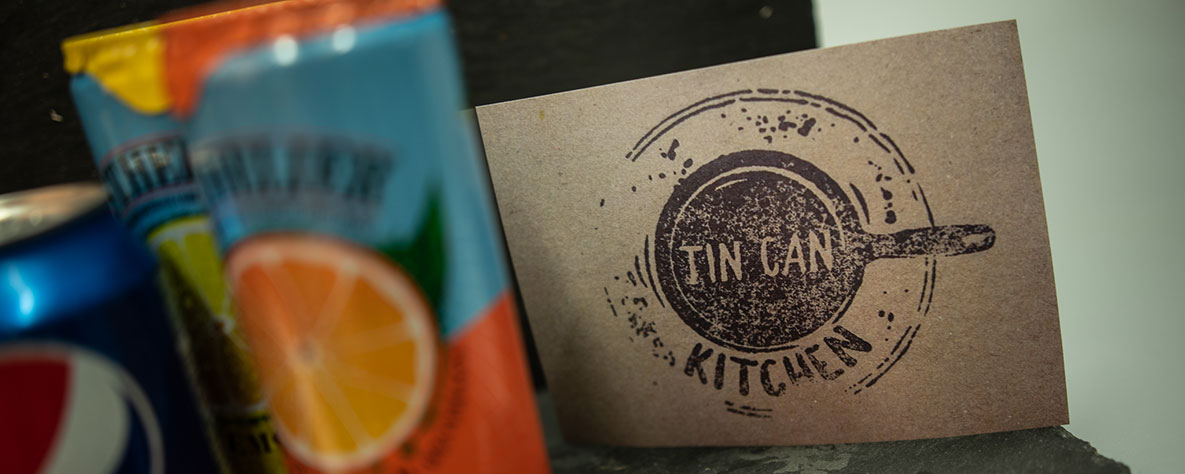 They chose to adapt to the situation they found themselves in, launching their business by operating out of a single shipping container kitchen to deliver restaurant-quality food. They began by specialising in Cajun-style burgers, American-style hot dogs and authentic Mexican recipe burritos, and they designed their own website and ordering system to compete with Just Eat, Deliveroo and Uber Eats.
With the business going from strength to strength, in November 2020, Tin Can Kitchen announced the opening of 'can' #2 – a pizza delivery service called Al Forno. However, with a growing business, they found themselves in need of a helping hand.
How did Tin Can Kitchen and Coleg Gwent work together?
As a start-up business, Tin Can Kitchen believe in giving back to the communities that have helped them thrive. With the college located close to Tin Can Kitchen, owners Jordan, Barry and Amar were aware that we actively engage with a range of local businesses, so, it made perfect sense for them to approach the local Crosskeys Campus for help.
Showcasing their products in the best light across a range of channels is integral to Tin Can Kitchen's success. So, they worked with our Crosskeys campus photography department to capture professional standard images of their products for marketing purposes. Our talented photography students captured their entire evening menu in our photography studios, enabling them to provide a level of professionalism that Tin Can Kitchen were unable to replicate on site. Jordan commented that "the level of professionalism and ingenuity displayed on the day was outstanding."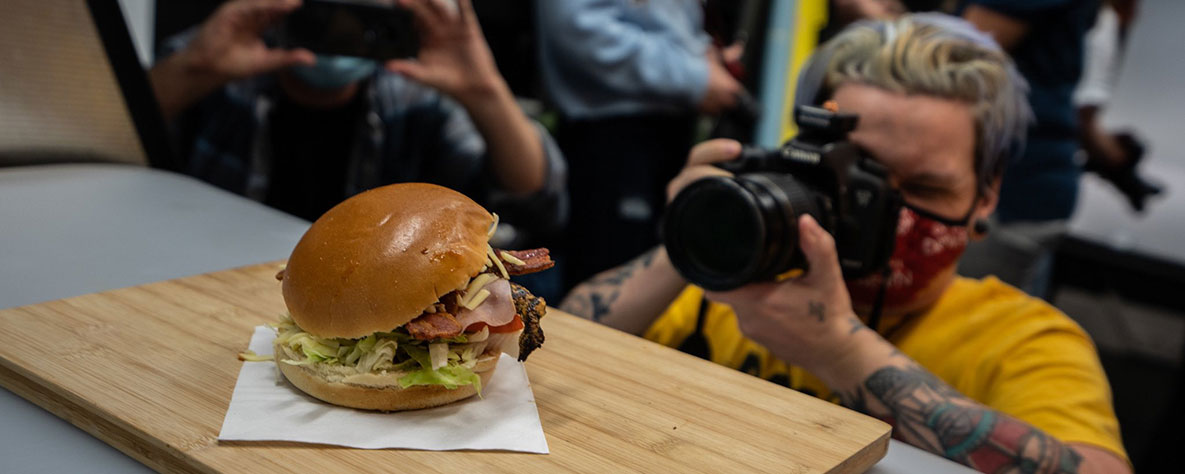 Thanks to this partnership, Tin Can Kitchen have not only acquired excellent visual materials for promotion on their website and social media channels, but more collaborative work with Coleg Gwent is also now in the pipeline. They've already scheduled an on-site photo shoot for their new pizza delivery service, where under the guidance of photography tutor Peter Britton, a number of learners will work with Al Forno to create a range of editorial material.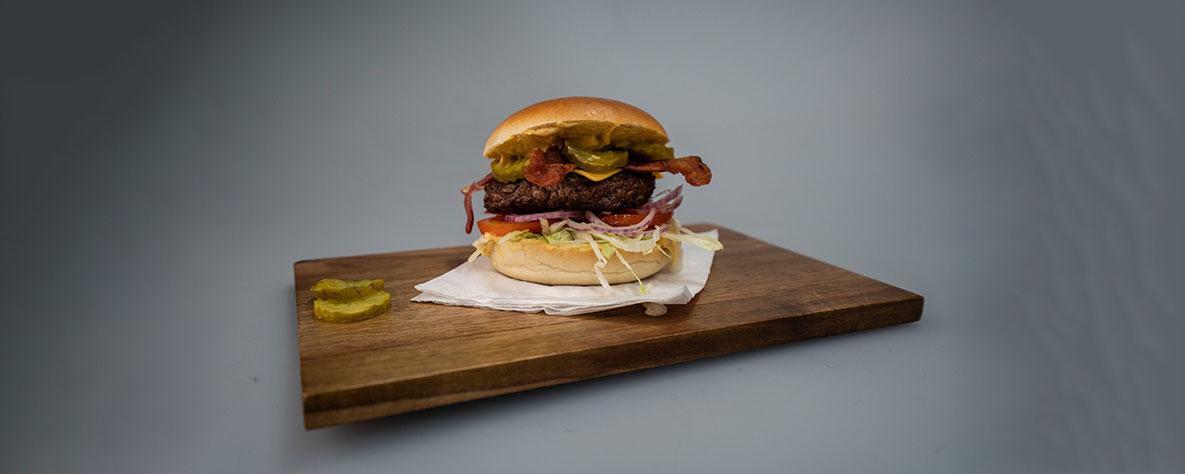 Meanwhile, for our learners, the partnership gives them an opportunity to work on a live project brief with a local business. The experience helps them to improve their skills and gives them an insight into this creative and varied career and the types of project they could be working on after college. Photography Lecturer, Peter Britton, said:
"The Tin Can Kitchen provided our Foundation Degree Photography students with the opportunity to practice food photography in the professional studio at Crosskeys Campus. The Tin Can Kitchen supplied their full menu of gourmet burgers, hot dogs, burritos, vegetarian burgers and sides for the degree students to capture (and subsequently tuck into!). The day was fabulous, with the learners coming away from the shoot with a professional food photography portfolio and a prestigious client to add to their list. Tin Can Kitchen received amazing photography for their website and social platforms, and the students gained a name to add to their portfolio and valuable experience shooting in the studio."
Working together with employers in our community helps us to tailor our curriculum to equip our learners with the skills they need for the world of work, and provide local employers with a highly-skilled workforce. If you're a local business that could benefit from a similar partnership with us, find out more now.