Congratulations to 20-year-old Georgia Kenvin, Uniformed Public Services learner at our Blaenau Gwent Learning Zone, who has been presented with an outstanding bronze award in the Pearson BTEC Awards 2020.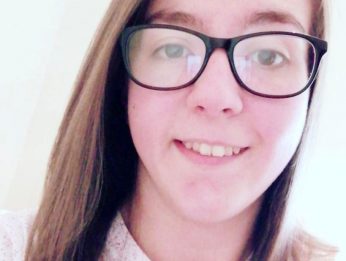 Georgia has been recognised by her teachers and peers for succeeding in her career ambition of joining the police force, by demonstrating her passion, tenacity and willingness to learn during her time on the Uniformed Public Services course. Throughout the course, she's been introduced to new perspectives and has developed her self-confidence by taking part in the Duke of Edinburgh Award, and following her Coleg Gwent success, Georgia is now looking forward to starting her police apprenticeship.
As Wales' joint top performing college for vocational subjects, we know these qualifications can get your career off to a great start. Our Uniformed Public Services course has given Georgia the academic, practical and transferable skills she needs, setting the foundations for her success. Working closely with local employers, we equip thousands of learners like Georgia with the knowledge and practical skills that employers need, supporting progression and career aspirations in vocations ranging from bricklaying and vehicle mechanics, to health and social care.
A poll by Pearson found that two-thirds of medium-sized businesses have hired BTEC graduates in the last five years, and nearly a quarter of learners going to university do so with a BTEC. So, we understand that many employers and young people want to keep their options open and gain the blend of valuable academic, practical and transferable skills that vocational qualifications like our Uniformed Public Services course offer. Designed to make you more employable, our vocational qualifications are open to school-leavers and adult learners alike and we are accepting new applications now.
Pearson BTEC Awards 2020
The 2020 Pearson BTEC Awards comprised of 17 categories and awards were presented by Double Olympic Gold medalist Max Whitlock, as well as actress and former BTEC Drama student, Kellie Shirley. The expert panel of judges made up of Pearson's senior leadership team, journalists and external experts, carefully considered the nominees before deciding on the winners.
The quality of award nominations was exceptional and all learners have achieved fantastic results during their BTEC studies. The awards were presented during an online ceremony on Thursday 25th June, and we're thrilled that one of our incredible learners, Georgia, has been recognised for her outstanding achievements with a bronze award.
We're hugely proud of everything Georgia has achieved here at Coleg Gwent, and it's so inspiring to see how much she gets out of all of her hard work and how generous she is in offering help to her peers. We look forward to seeing Georgia succeed in her new career in the police service!