Hot on the heels of Level 3 Motorsport Engineering learners at Blaenau Gwent Learning Zone, Motor Vehicle students and staff at the City of Newport Campus are joining the City Car Cup Student Motorsport Challenge for some friendly inter-campus competition.
While learners at Blaenau Gwent Learning Zone have already built their car and taken it to the racetracks for testing, learners at the City of Newport Campus are just starting their journey with a donor car from Hoodhill Motor Company Ltd.
Course tutor, George Jones, explained "This activity will engage learners through the summer months to inspire progression onto the next year of their course programme. They'll work as a team to convert a standard road vehicle into a race car with the support from staff and 'The Motorsport Challenge' experts. This will take place as an extracurricular activity during term time, enriching their learning experience at Coleg Gwent."
When the car is ready to race, there will be a total of 7 trips to various race circuits around the UK throughout the summer months, where the team of learners will have the opportunity to experience a weekend full of motorsport, as their car will compete against other colleges in the 'City Car Cup'.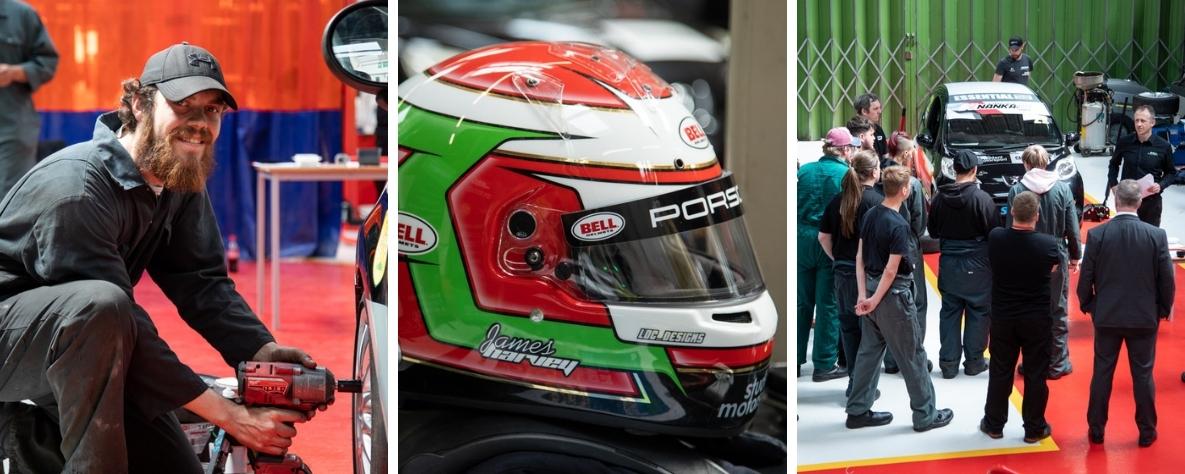 This will be a joint endeavour between the City of Newport Campus and Blaenau Gwent learning Zone, running two separate cars and teams under the Coleg Gwent umbrella. During each race weekend, the learners will be involved in preparing the race car and applying the knowledge and skills they have developed during their studies to solve any mechanical or electrical problems that may arise with the car. They'll also develop professional practice and communication skills, making the experience something valuable they can add to their CV and giving them fantastic experience in a real working environment.
Level 3 Automotive Engineering learner James Thomas had experience of working on cars through Marshfield Motors, where he did small services and repairs on light vehicles. But he wanted to take it further and came back to Coleg Gwent to get his qualification. He explained "I've always had a passion for engines, cars, racing and motorsport, so when this opportunity arose, I jumped at it. It opens doors for possible jobs, experiences and opportunities, so I thought why not give it a go and represent the college. If I could get the opportunity to work in the pits like this, I see it as an opportunity to shine and it may open up a job in either a pit team or some sort of motorsport development."
Get set for a career in the automotive industry
As a further education college, we've been at the forefront of training in the automotive industry in Southeast Wales for years. With courses in automotive engineering, vehicle maintenance, fitting and repair, the City of Newport Campus is a hub for training the automotive experts of the future.
The campus has recently undergone refurbishments to modernise the workshop facilities, reflecting the latest developments in the automotive sector. The campus boasts industry-standard tools, state-of-the-art equipment, and a clean, bright space to work in, so learners taking part in the City Car Cup can familiarise themselves with what it will be like when they enter the world of work.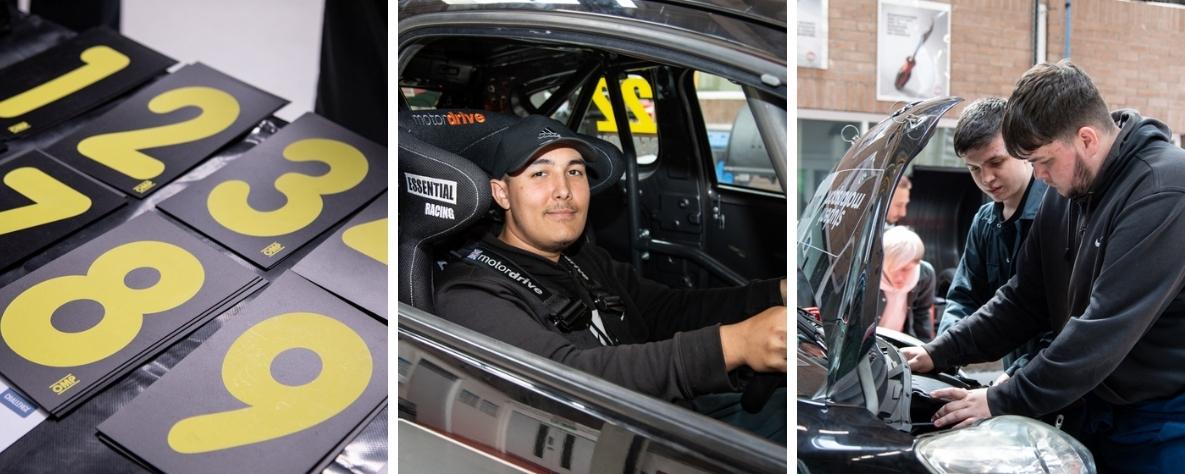 The automotive industry has evolved in recent years. So, to keep up with new progress in the sector, we've invested in the latest technology like electric vehicles, for our learners to use and experience at college, preparing them for what to expect in the workplace.
Learners on the automotive courses at the City of Newport Campus are experiencing a whole range of automotive engineering and mechanics, from working on electric vehicles to working on race cars as part of the City Car Cup. It's a great experience to add to their CVs and enhance their chances of achieving employment after college.
Learn more about getting into the automotive and motorsport industry at Coleg Gwent – apply for one of our courses today and make it to your goals!