January has arrived and 2022 has got off to a flying start at Coleg Gwent. We have a range of exciting courses starting this January at your local campus, with fantastic opportunities to learn something new this year.
Whether you're in employment and looking for a career change, aiming for a promotion this year, or want to develop a hobby, 2022 is a chance for you to embark on a new journey. There's no need to wait until September… you can join us this January, the perfect time for a new challenge!
New opportunities
We're excited to be able to offer so many different course options this January to help you make it to your goals. You could:
Enhance your business skills with courses in bookkeeping, accounting, and people management
Explore veterinary nursing, horse riding, and lambing
Learn about food safety, counselling, PC programming or cybersecurity
Develop skills in electrical installations and vehicle maintenance
Become a barber, beauty therapist or fitness instructor
And discover hobbies like ceramics, textiles, or photography.
There's something for everyone at Coleg Gwent this January, and our flexible part time day, evening, and enhanced part time courses are made to work around your busy lifestyle, so you can fit in your learning alongside everything else. Our enhanced part time courses are even fully funded, meaning you can get a full-time qualification in just 12-20 hours per week, completely free! There are lots of grants and financial support available too, and you could even be eligible for an award of up to £250 towards your studies.
So, why not consider a course at Coleg Gwent this January? 2022 could be the year you make it!
Hear from our students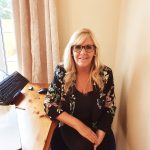 Lucinda was a part time Human Resources learner who had worked in HR for twelve years with no formal training. She decided to officially study at Coleg Gwent to achieve relevant qualifications for her work:
"Coleg Gwent were able to offer a weekly one-day course and studying this way was my preference. I enjoyed every aspect of the course and passing every module with good comments was a real major accomplishment for me. My main advice is to fully focus when in class, do your best at all times, but most importantly, enjoy it!"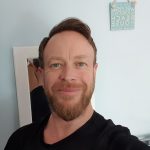 Sports student Robin says his course at Coleg Gwent has made all the difference in achieving his dream career:
"Long term, I want to be a personal trainer. The qualifications I've achieved have opened a lot of new doors and exciting experiences for me. I was very nervous before starting college as it had been 27 years since I'd left school. However, the course is fantastic and so different from school. It's all adults who want to achieve something. The tutors have given me belief in myself as I used to be quite shy."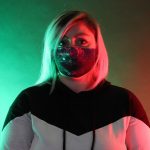 Sarah was a stay-at-home mum and she found that balancing her part-time Photography course with childcare commitments has been easy:
"The timings are convenient for people who work or have children. I'm looking forward to the next course and hope to set up my own photography business in the future."
Follow in their footsteps and make 2022 your year – enrol now and join the Coleg Gwent community this January!