Meet the Learner
Name: Nibin Lukose
Home: Brynmawr
Course: HNC Construction and the Built Environment
Campus: City of Newport Campus
Since completing work experience with Blaenau Gwent County Council and Alun Griffiths Civil Engineering and Construction during the school summer holidays, Nibin found his niche and knew he wanted to work in Civil Engineering industry in a hands on role. A few years later, he's found himself doing an apprenticeship with Alun Griffiths, attending Coleg Gwent one day a week to study our HNC in Construction and the Built Environment.
Why did you choose Coleg Gwent?
"I chose this course because I want to improve my knowledge of the construction industry and progress my qualifications. As I enjoy hands-on outdoor work, I didn't want to study full time and knew that an apprenticeship was ideal for me. So I'm now an Apprentice Civil Engineer on the Alun Griffiths Apprentice Development Programme. I work 4 days a week on site and attend college for 1 day a week to learn the theory that I can put in to practice on site."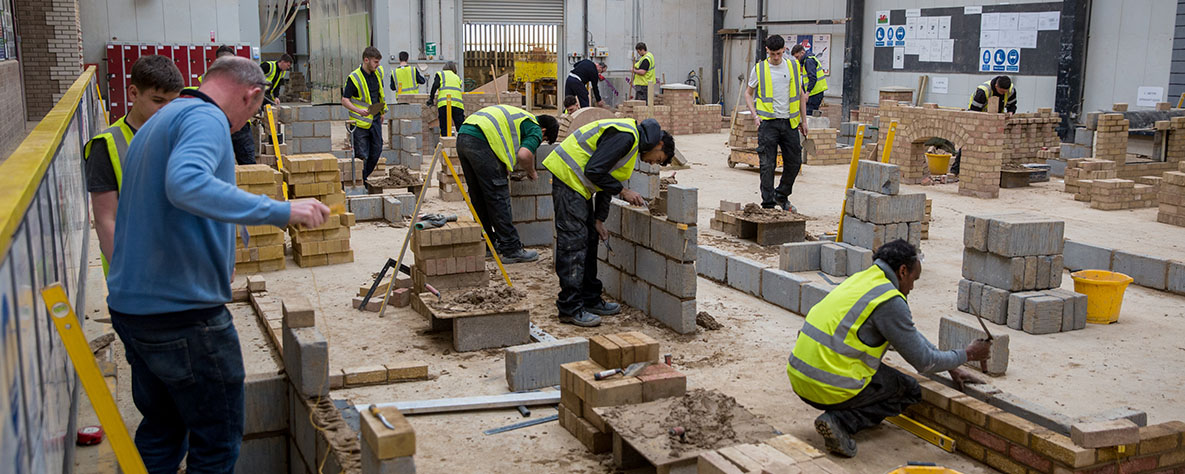 What are your first impressions of college?
"So far it's been good – the teachers are always there for you whenever you need them and they're always willing to help. I did my diploma at Pontypool campus then came here to the City of Newport campus for my HNC, and the environment is a bit different but I'm settling in nicely.
Due to Coronavirus, there are more restrictions at the moment, so there's been less face-to-face teaching and group work, and you have to wear facemasks. But it's helpful to have an extra Coleg Gwent facemask in case I lose my own – I always lose things!"
How is college different from school?
"There are a lot of differences compared to school! There's a lot more detail to what you do, and the work is more challenging. But I'm looking forward to learning new skills. With working 4 days and spending 1 day in college each week, I'm earning whilst I'm learning and my college course is funded by my employer."
What's your biggest achievement so far?
"I enjoy being part of the industry and feel like Civil Engineering makes a difference to local communities. I was actually awarded the Civil Engineering Contractors Association (CECA) Wales Apprentice of the Year in April 2019 as the most promising apprentice in Wales, giving recognition for my progress and career development over the past year as I've progressed from BTEC to studying my HNC."
What are your long-term goals?
"I'm not sure if university would be for me as I prefer to be hands on and don't think the academic route is for me, but I'd like to complete my HNC and maybe even a Masters. In future, I'd potentially like to progress to become a site agent/manager, and one day, maybe even a director!"
What advice would you give to students thinking of studying at Coleg Gwent?
"My best bit of advice would definitely be to try work experience in the field you're interested in before committing to anything, and see if you like it first. You'll gain invaluable experience, insight into different careers, and a chance to network and make useful contacts."
If you're like Nibin and a hands-on role would suit you best, an apprenticeship might be the way to go. Our apprenticeships cover a range of careers from Carpentry to Healthcare, and Hospitality to Vehicle Maintenance, so you can earn as you learn on a part-time, flexible basis. Discover our apprenticeships and find your career with Coleg Gwent.