Name: Megan Chard
Home: Cwmbran
Course: YMCA Gym Instructing Level 2 Certificate
Campus: Blaenau Gwent Learning Zone
Sport and fitness have always been a major part of life for ex-professional Welsh cyclist, Megan Chard. With a passion for sport, she always wanted to complete a gym instructors' course, but found that she never really had the opportunity when she was racing professionally. But with the COVID-19 situation, Megan has had time to focus on other things instead and she was able to enrol late onto the course she always wanted to do. Discover more about Megan's road to success…
Why did you choose the YMCA Gym Instructing Level 2 Certificate?
"For the most part, I was always the athlete (cycling) but recently, I've had the opportunity to work with a variety of different cyclists and share my expertise from my experience within professional cycling. I always wanted to do my gym instructors course but I never really had the opportunity because of racing, but with the COVID-19 situation… it has given me a lot of time to focus on other things.
I started at Coleg Gwent to achieve my gym PT qualifications and I love the idea of bettering yourself and gaining certified licenses. Not only does it increase your employability, but it also provides you with transferable skills and the opportunity to meet new people. I was even able to enrol late, but very quickly onto the course!"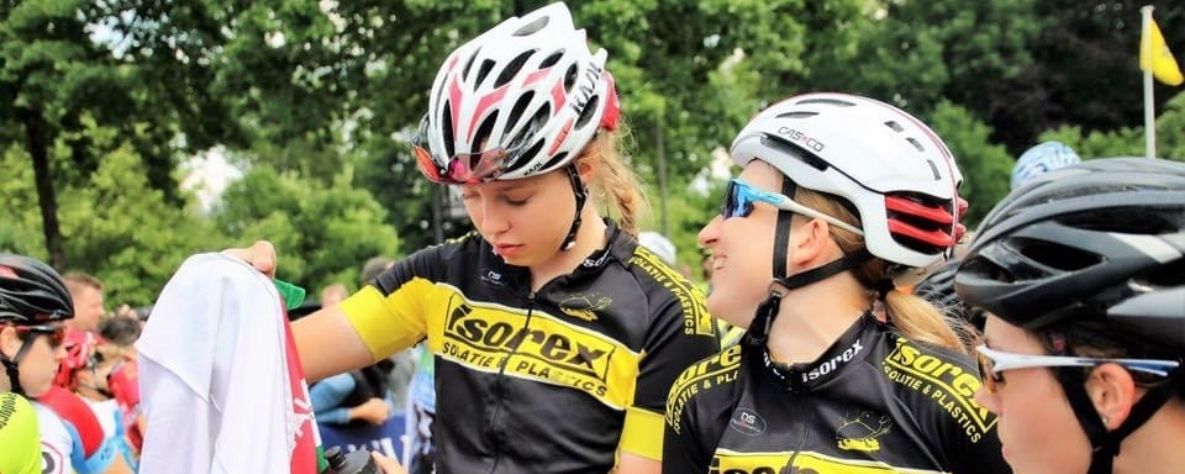 What do you like most about your course?
"It feels like I'm revisiting some of the things I learnt when doing my A Levels in school – it almost gives me flashbacks of memories that I have forgotten. My course so far has all been online, so I haven't had the opportunity to check out the facilities yet, but I look forward to doing the practicals."
Why did you choose Coleg Gwent?
"I picked Coleg Gwent because it's my local college and one that has such a variety of campuses and courses dotted around South Wales. I attended sixth form to do my A-Levels and The Open University when I was away racing in Belgium – but my course got postponed so I was looking for further opportunities to learn and better myself. It seemed so easy and convenient to start with Coleg Gwent in a course that was always something that I wanted to do!"
What are your long-term goals and how do you think college will help you to achieve this?
"My whole life and career goals have taken a huge turn recently. This time last year, I was training the hardest I ever did for the racing season over in Belgium. But I had a bad crash that left me hospitalized. Then, the COVID situation put the season to a halt, and when I finally wanted to get back on my bike, my appendix burst!
It took a lot of my motivation away, and I didn't want to fight for something that I didn't truly want. I'm not saying that I won't ever go back to professional cycling – but for now, I really want to focus on myself and my goals.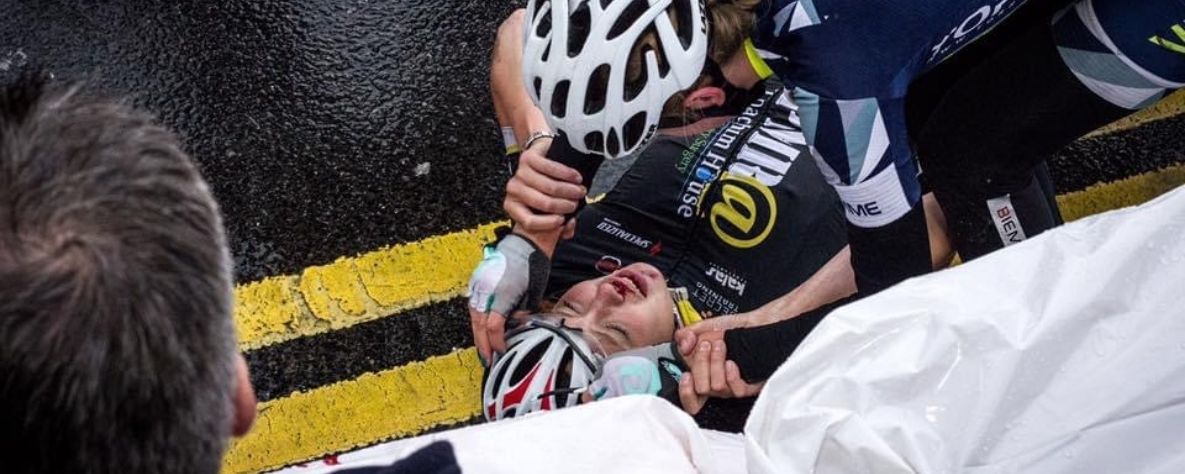 So, I started my own cycling coaching company where myself and a few other coaches work with athletes from a variety of different backgrounds on a worldwide scale. Seeing their improvements almost becomes addictive, to the point where I just wanted to learn more and be the best coach for them.
The gym is something that is also very important with cycling, so this course was really good and convenient for me to not only gain a recognised qualification, but also to put what I learn into practice with my athletes."
What's the best thing about studying at Coleg Gwent?
"The best thing is the support, and the tutors are easy to communicate with and provide so much help so quickly. As soon as I enquired about the course, within a week I was already learning even though I was late getting onto the course. My tutor went out of her way to support me and help me catch up and I think that is so nice."
Any advice for students thinking of studying your course at Coleg Gwent?
"I think that if you can learn and gain qualifications, you should do it. Especially if it's convenient for you. The more you know, the better person you'll become. Knowledge is power at the end of the day."
Courses at Coleg Gwent are flexible to suit your busy lifestyle, whether you're a parent, you're juggling multiple hobbies, you work a full-time job, or even if you're a professional sports-person like Megan! Discover our range of part time courses and apply now to start the course you've always wanted to study.