Ever wanted to run your own business and be your own boss? Make it your future at Coleg Gwent!
There's so much more to college than just gaining a qualification. Our courses are designed to give you the skills and confidence you need to make your future a success. So, alongside your studies, you'll have access to a wide range of support services and extracurricular opportunities to enrich your learning experience and set you up for success.
Many of our inspirational students go on to develop their bright ideas into successful businesses, and you could too. Our CG Ambitions Team is on hand to help you with enterprise and careers advice, whether you want to:
Prefect your CV
Gain work experience
Prepare for interviews
Explore your entrepreneurial ideas
Improve your employability skills
Or develop a winning business plan.
So, whatever your business ambitions, you can make it a success at Coleg Gwent.
Discover our full time courses
Abi's route to success
Abigail discovered that university wasn't right for her and decided to attend college for a fresh start instead. After studying our Level 3 Extended Business Diploma, she launched the Welsh Luxury Hamper Company in October 2019 with the help of Coleg Gwent, Tafflab and The Princes Trust. Discover how Coleg Gwent helped Abi to make it in the world of business:
"Having a business is something that I didn't think I'd ever achieve. But when I felt totally lost and didn't know what to do with my life, a notification popped up on my phone showing a course at Coleg Gwent's City of Newport Campus, and I decided to enrol and try something totally different.

The college was so welcoming and has a great community. I came up with the idea for my business during an assessment, and Coleg Gwent believed in my idea from the start and gave me the confidence I needed to take it to the next level. They advised me to pitch my idea to Tafflab, who gave me the initial funding and guidance to help me get my idea off the ground. I then joined the Princes Trust family who supported and helped me throughout my journey.

My business, the Welsh Luxury Hamper Company, provides luxury hampers containing the very best of Welsh produce. We support many local independent food and drink businesses across Wales and showcase our products through our website and to the corporate market. We've even worked with various high-profile clients during our first year and my business was nominated as the 'Best Luxury and Corporate Gift' 2020 in the UK!

Having a business can be quite daunting, which is why it is so important to have a strong supportive and positive network around you. However, the support I have received has been incredible.

My biggest achievement is getting into the final of Young Entrepreneur of the Year 2020 in Wales. I've now been invited back to Tafflab as a mentor and a young ambassador for The Princes Trust, using my experience to encourage future entrepreneurs. My journey shows that university wasn't right for me. There isn't a specific right or wrong path in life to take. The journey is unique to you and its important you pursue something that makes you feel happy!"
Follow in Abi's footsteps and MAKE IT into the world of business with Coleg Gwent!
Join our next open event to explore our courses, meet our tutors, discuss your options, or discover our support services, and apply now!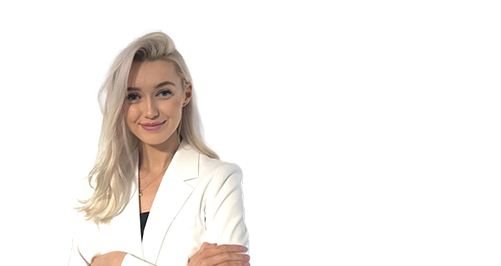 Discover your vocation and Make It possible with our range of full time courses!