Over the Easter half term break, our Creative and Technical Studies (CaTS) faculty management team have been donning their Lycra, speedos and running shoes, to cycle, walk, swim or run the distance from Land's End to John o' Groats, covering a huge 874 miles to raise money for St David's Hospice Care, our chosen charity of the year.
With many charity fundraising events being cancelled due to COVID restrictions, the team thought outside the box and created their very own challenge that could be completed independently, but with a collaborative team effort. Between them, they decided to rack up the miles by walking, running, swimming and cycling the equivalent length of Great Britain, from their doorsteps.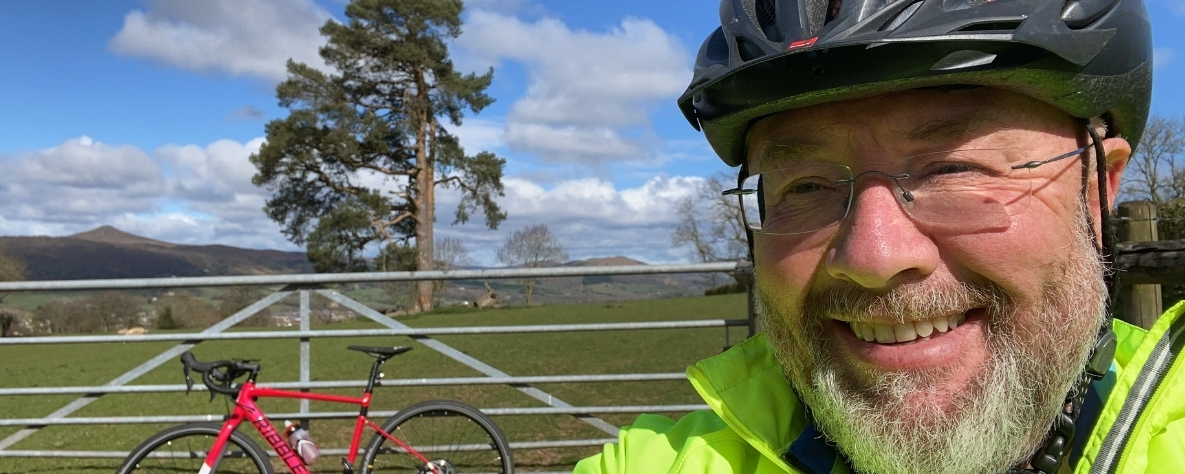 The team, made up of John Sexton, Nigel Ridout, Cath Cross, Maria Retter, Matt Collins, Kerry Hooper, Dan Wooldridge, Cathie Evans, Rhian Ostler, Claire Reardon, Dave A'Court, Paul Cross, Angharad Lloyd Baynon from City and Guilds, and various spouses, have all been doing their bit to contribute towards reaching the grand total of 874 miles by Midnight on Sunday 11 April. They decided to create their own fundraising challenge after finding that COVID has caused so many fundraising event cancellations for charities like St David's Hospice Care over the past 12 months, making it more and more difficult to continue providing their essential services in our communities. So, they wanted to do their bit and help in any way they can, which led to them planning their Easter challenge.
The CaTS team found that it has been a fantastic way to come together in a time when we've all been keeping apart during the pandemic. They completed their runs, walks, swims and bike rides independently, adding their miles up in a collective tally along the way. They battled the elements, encountering wind, sun, rain and freezing temperatures! All four seasons seemed to come and go during the Easter half term break, but it didn't stop them getting out there and pushing themselves to reach their goal. And although they couldn't get out and cover the miles together, the CaTS team discovered that their Easter challenge has brought them together as a team by working towards a shared goal.
And we're thrilled to announce they did it – they smashed their target and achieved over 1,171 miles collectively during the Easter half term break! It was a superb team effort, and the first of many fundraising challenges they're planning this year in support of St David's Hospice Care.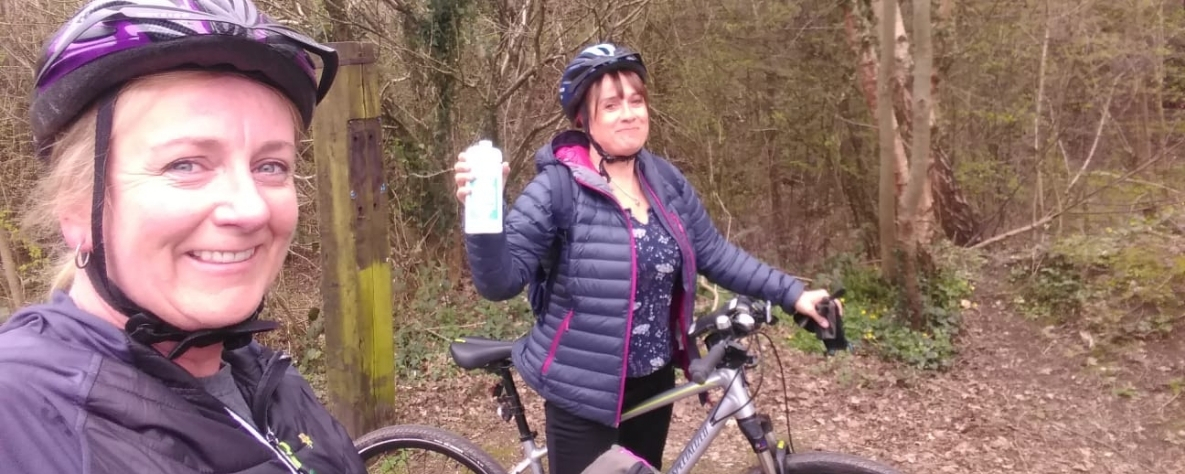 Nigel Ridout, Head of the School of Construction and part of the CaTS challenge team, said:
"WOW – What a full-on Easter! We initially set out with a Challenge for the CaTS management team and others to undergo activities that would cover the mileage of Lands' End to John O' Groats, which is 603 miles as the crow flies.
We appreciate the fantastic response to our Facebook, Twitter and LinkedIn plea for donations – Thank you for your contribution. It's going to make a major difference for the people that the St David's Hospice Care help.
There were some very generous amounts given by friends, families and Colleagues, which really spurred us on. In fact, with all your support and the donations that came in, it gave the team so much encouragement that I can happily announce that we didn't just achieve the target of 603 miles, but exceeded the target with a grand total of 1171.82 miles by the end of the day on Sunday the 11th of March.
This challenge has seen us run, walk, cycle and swim in all conditions with some days having all four seasons and leaving us cold, wet and wondering if parts of our feet would ever come back to life again. Thankfully they did! However, it didn't discourage us.
On the contrary, it made us support each other more and inspired us all to get out there and do some more the next day and the day after that. Not once did our enthusiasm wain. There were times where we knew we were going to be aching and sore, but we put on our gear rolled up our sleeves (or in some cases put an extra pair of sleeves on) and got out there and did our bit for a good cause.
Every one of the team put in a grand effort and held their own. I feel morally bound to mention a special three who drove this forward with such conviction… John Sexton covering just shy of 200 miles, and Kerry Hooper and Matt Collins chasing his tail with both over the 150-mile mark. However, to get to the 1171.82-mile mark that we achieved it took the whole team and its mighty support from each other and those who donated to get us there.
For that, we all thank you all. It has inspired us to keep going, and we're in discussion as a team to decide what the next event/challenge will be. What I do know, is that it'll be fantastic to be a part of it and those that couldn't or didn't have the opportunity to donate this time will have plenty of opportunity again soon.
So, I will leave you for now with a Big Thank You once again and a "Watch this space" message!"
Show your support and help the CaTS team keep up the momentum by making a donation on our Coleg Gwent Just Giving Page. We have a donation target of £10,000 to reach by the end of the year, so every little helps!