We're in this Together(All)
College can be a testing time, whether you're experiencing further education for the first time as a school leaver, or you're returning to education after many years as a mature learner. But we're always here to help you adapt and cope with your circumstances whilst at Coleg Gwent and your wellbeing is our priority.
We're proud to offer a welcoming, diverse and inclusive college environment where everyone feels supported to learn and achieve their goals and ambitions. And this year, we're excited to launch a brand new mental health support service for our learners – Togetherall (formerly known as Big White Wall).
With as many as 1 in 4 people experiencing a mental health issue at some point in their life, mental health has never been as widely talked about as it is now. Our community champions mental health and wellbeing, and we want to continue promoting positive mental health and ensure you have the right support when you need it most.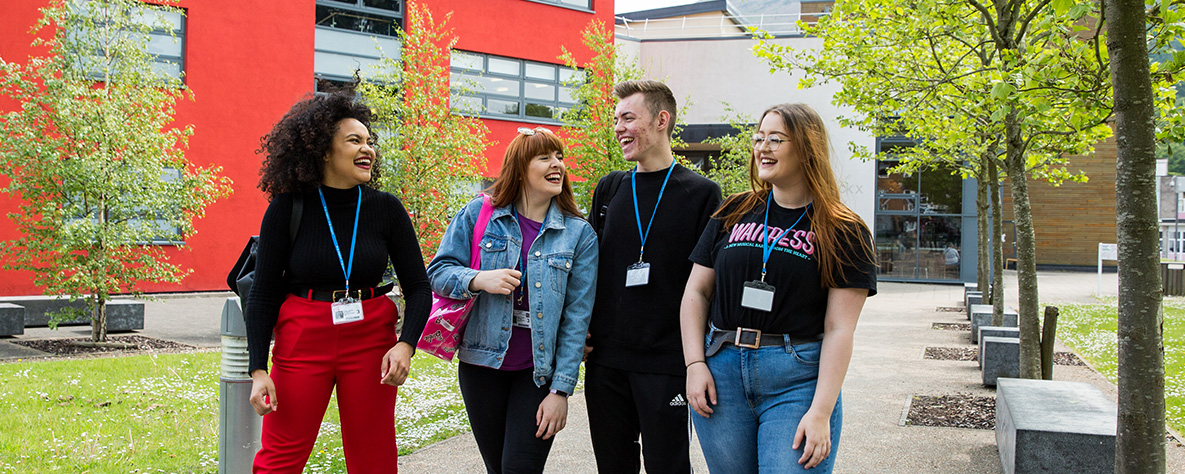 At such an important stage in your life and progression, you'll experience many new things in college and have many questions you need answering. So, at Coleg Gwent, our support network covers everything from course help to your personal wellbeing. We have support staff available on every campus, helpful tutors on hand to guide you, and our brand new Togetherall service.
What is Togertherall?
Togetherall is an online community for mental health support, with 24/7 access to trained professionals. Offering clinical expertise, peer support and a safe online environment, it aims to improve mental wellbeing in an inclusive and non-judgmental way.
Members can support each other anonymously, and Togetherall provides a safe space to talk, share experiences and support others like you. It also includes self-assessments, self-guided courses and creative tools to help you manage mental health conditions, take control, feel better and maintain positive mental wellbeing while you're at college.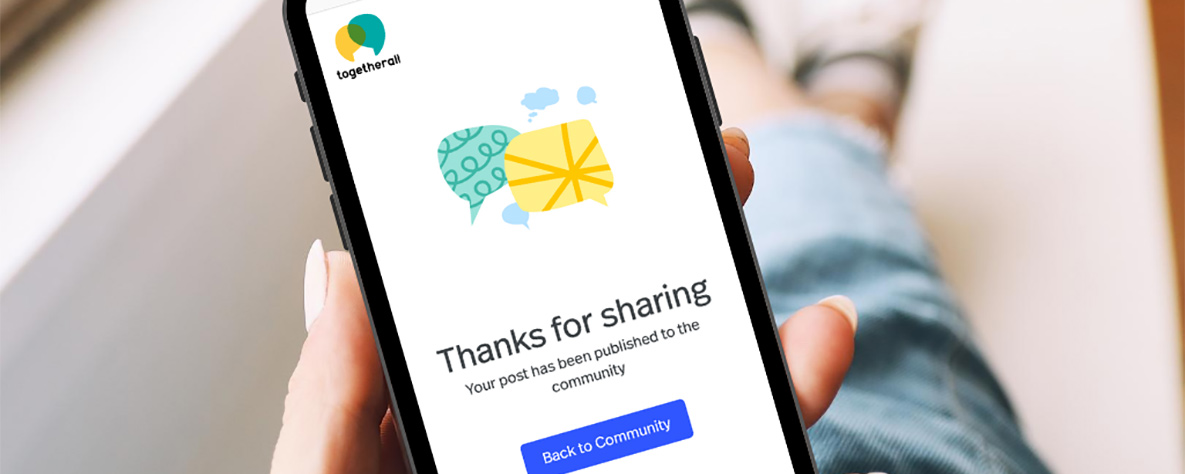 We've joined forces with Togetherall to:
Offer enhanced wellbeing support for our learners
Provide online counselling sessions for learners
Encourage learners to maintain positive mental health
Break down the stigma around mental health
Help our learners support each other as a community
Improve the understanding of mental health and wellbeing
Champion mental health and wellbeing at Coleg Gwent
Don't forget, at Coleg Gwent, you're not alone – we're always here to help and support you to reach your potential and we're in this together.
Find out more about the support services you can access on our website or on the support tile on the CG Connect app.