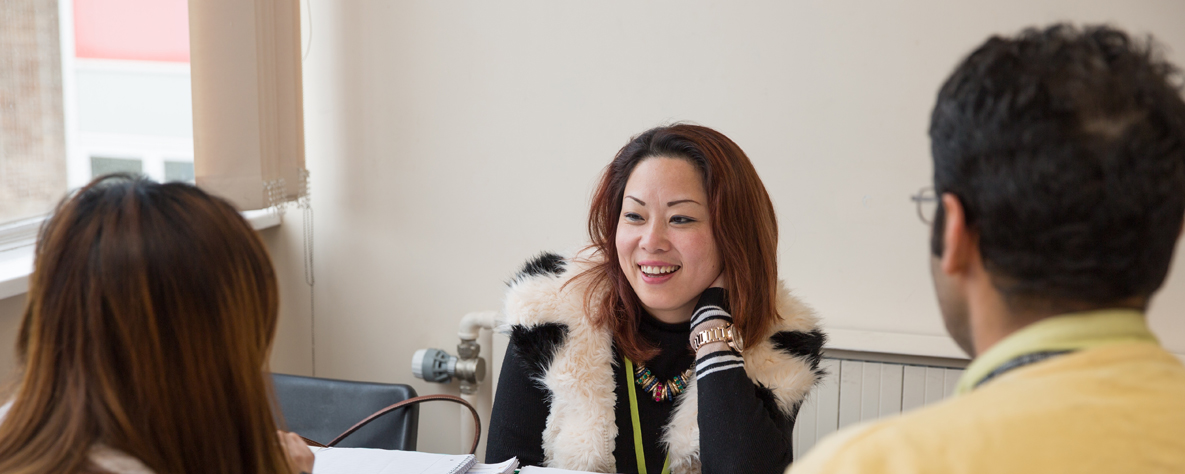 Your safety and welfare are really important to us. So we'll make sure you're safe in college and on work placements, protect you from abuse, neglect, bullying and harassment, and we'll provide support with personal difficulties. You can use our confidential counselling and chaplaincy services and we can also put you in touch with external organisations who can help. If you'd like to know more, talk to Student Services on your campus.
Health Promotion Roadshows
To help you stay healthy, local and national organisations regularly visit the campuses to offer samples, advice and information on matters such as stopping smoking, healthy eating, fitness and exercise. So if you want to whip up a smoothie on a bike, get your blood pressure tested or find out about holistic therapies, look out for details when you enrol.
Counselling
Rather than telling you what to do, our counsellors are there to help and support you in making your own decisions in complete confidentiality – unless you raise a safeguarding concern, which your counsellor is obliged to report to the campus safeguarding lead.
Mental Health Support 
Togetherall is our free online community for mental health support, with 24/7 access to trained professionals, clinical expertise and peer support in a safe online environment. It aims to improve mental wellbeing in an inclusive and non-judgmental way by providing a safe space to talk, share experiences and support others. Togetherall helps you manage mental health conditions, take control, feel better and maintain positive mental wellbeing while you're at college. Find out more here.
Chaplaincy
If you need pastoral support with bereavement, anxiety, identity or faith (any faith) challenges, our chaplaincy and inclusion coordinator can help.
Healthy Eating
Whether you already eat healthily or want to know how to, the team who run our campus catering – Charter & Co – can help. As well as hot and cold refreshments, their menus always include healthy options and their Student Survival Guide has tips on how to adopt a healthy lifestyle at college.