Last year, Coleg Gwent was named College of the Year Award in the inaugural National Environmental Awards, and we're proud to be ambassadors for the environment. It's important for us to set an example for future generations and we're passionate about educating the next generation on the impact we have on our planet, while championing environmental issues in our everyday practice.
From reducing energy consumption to incorporating eco-friendly design in our latest developments, we want to do everything we can to meet the Welsh Government's Net Zero Wales target so that future generations can meet their needs in the most environmentally friendly way. So, we continue to champion sustainability and the environment and we're proud to sponsor the National Environmental Entrepreneur Award this year.
Becoming Environmental Champions
Our five-year plan to reduce waste, emissions and impact on the environment saw us crowned winner of the College of the Year in the National Environmental Awards 2021. We started recording carbon emissions in 2005, when 100% of waste went to landfill and energy usage was 19,374,341 kWh. Since then, the college has turned itself around in an effort to save the environment.
We signed the Welsh Government's 'Sustainability Charter', agreeing to embed sustainability into the college. By establishing an Environmental Management Group and implementing an environmental management system, we've reduced emissions by 62% through upgraded equipment, energy efficiency measures, and better working practices. We're now purchasing 100% renewable electricity, monitoring energy usage, diverting 100% of waste from landfill, and incorporating sustainable development into projects. We've also collaborated with local communities on sustainability projects and developed partnerships with Cynnal Cymru, Keep Wales tidy, and the Woodland trust.
We've achieved numerous environmental accolades, culminating in the College of the Year Award:
Level 2, 4 and 5 of the Green Dragon Environmental Standards
BREEAM standard of excellence for X-Block Crosskeys Campus and Blaenau Gwent Learning Zone
Fair Trade status and silver level Corporate Health Standards
Highly Commended at the EAUC annual sustainability Green Gown Awards
ISO 14001, 45001, and 18001
Most sustainable college in the UK for waste management
Winners of the Cynnal Cymru Sustainable Academy Awards – Cash for Change (2018)
Winners of The National Environmental Awards 20221 – Education Category
Guy Lacey, Principal and Chief Executive of Coleg Gwent, said; "Winning the College of the Year award was important recognition of the work that Coleg Gwent has done to recognise the need for change and to respond to a climate emergency. We're proud of what we've achieved in the area of sustainability but recognise that there is still lots to do."
What the future holds for Coleg Gwent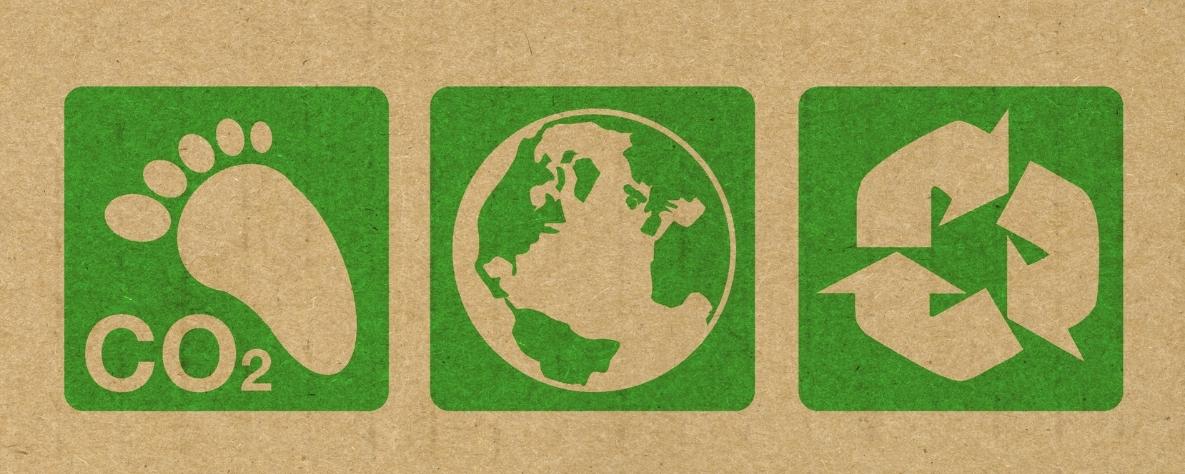 Building on our College of the Year Award, we continue to work on reducing our environmental impact. We've established a Sustainability and Carbon Reduction Group to develop an action plan and guide us towards becoming net zero carbon.
This year, we've reduced energy usage by 57% and CO2 emissions by 62%, and we're taking steps to reduce our carbon footprint. We've always had sustainability high on our agenda, so we're excited by the challenges ahead. We're already working on one development that will be very close to net zero in operation too.
With ambitious plans to become greener, we're setting realistic but challenging targets for carbon reduction:
Embed sustainability into decision-making processes.
Staff and learners will complete Carbon Literacy training and sustainability will be included in job descriptions, CPD and learner inductions.
Improve waste segregation to achieve a recycle rate of 50% by 2030 and 100% by 2050.
Develop and improve sustainable procurement policies and procedures to ensure that all products and materials purchased by the college are sustainably and ethically sourced.
Ensure BREAM standards and principles are incorporated into all major building projects.
Improve the surrounding areas at each campus to ensure they're richly biodiverse, with a variety of habitats, including wild spaces.
Integrate sustainable development within the curriculum in all courses delivered by the college.
Embrace green technologies in the delivery of the curriculum, i.e., increase online learning, set clear targets to reduce/remove the need to print on paper.
Engage and collaborate in leaner sustainability projects.
Work with catering providers to ensure that all food consumed in college is sustainable, mainly plant-based, and locally and ethically sourced.
Develop Green Travel Policies, hybrid vehicles, electric vehicle charging facilities, and review the working from home policy, with all cross-college meetings to take place via Microsoft teams.
We're excited for what the future holds at Coleg Gwent and will continue to be ambassadors for the environment setting a good example for future generations to follow. Learn more about our college here and apply now to join our growing community.