This week, we launched our inspiring 'Partnership Pledge', aimed at strengthening our industry links and engaging with local employers. The pledge is designed to help meet regional skills priorities; support student outcomes and our local economy; and equip you with the skills you need to be successful in your career.
Covid-19 has had a huge impact on our learners and local businesses in the local area, but as we move through the pandemic, the college will play a pivotal role in the recovery process. We recognise that Covid-19 may change the way we work as well as skills demands now, and into the future, so we've launched an Employer 'Partnership Pledge' to help support individual learners and the region's businesses simultaneously.
The Employer Partnership Pledge will place employers at the heart of inspiring, communicating and providing you with information regularly, showcasing career pathways and progression opportunities to excite you about the world of work. Meanwhile, employers will work with us to help shape curriculum provision for the workforce of the future too, so you can be work-ready when you leave college.
The Pledge will support employers in the South Wales and Gwent region to work more closely with us as a Further Education college, supporting businesses to collaborate with education to prepare you with everything you need to succeed in your future career. Guy Lacey, Principal and Chief Executive of Coleg Gwent, explained; "the vision is that our Employer Partnership Pledge will strengthen the knowledge and awareness that our students require and to know what opportunities are available to them, what skills they require and how to engage successfully with employers. It will also allow for businesses to build close relationships with our college, supporting curriculum development, and help to meet the future skill requirements of their workforce. This is critical to the success of our region and the future of our next generation".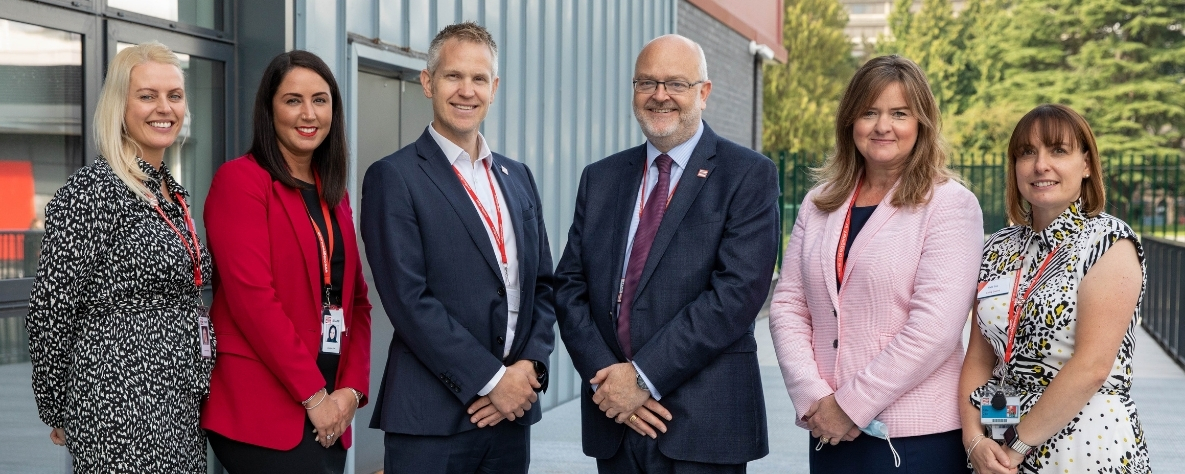 Several employers from across the Gwent region attended the launch event on Thursday 16th September, and signed-up to support the start of the Employer Partnership Pledge. These included big-name local employers like Admiral, Aneurin Bevan University Health Board, Bryn Meadows Hotel and Spa, Celtic Manor Resort, Continental Teves UK Ltd, Nexperia Newport, Pro Steel Engineering Ltd, 104 Regiment, Royal Artillery, St Modwen Homes and Thales. We're also looking to further expand its reach, creating an employer-led network of pledge partnerships from across a range of sectors.
Admiral are one of the companies that has signed up to the Pledge. Leanne Roberts, Business Support Manager, commented: "Admiral has a strong relationship with Coleg Gwent and we enjoy collaborating, sharing knowledge and expertise. It's great to see so many students developing and enhancing their talents and skills to aid their future careers. It's important we continue to work together to develop student and employer engagement both in the short and long term."
The Partnership Pledge will sit within our Employer Engagement Team, providing access to impartial support and advice for employers who want to build relationships and establish links with the college. It will be an excellent platform for businesses to engage with the Further Education sector and our learners in a more coordinated way. A key issue for the business community is the gap between young people's awareness of the world of work and the needs of the local economy. However, the Pledge will provide employers with the platform to showcase the excellent opportunities and career paths available locally to you, opening up a world of opportunities for employment after college.
Employers, businesses or stakeholders interested in the Employer Partnership Pledge can contact Kate Cox, Employer Engagement Coordinator, by emailing kate.cox@coleggwent.ac.uk or visit the Partnership Pledge pages on our website to find out more.