Employability Week is coming up at Coleg Gwent from 31st January – 6th February, and we've got a whole host of activities lined up for our learners to get involved in and boost their chances of landing a role in the competitive jobs market.
At Coleg Gwent, our courses focus on preparing you for the world of work and giving you the skills and experience you need to be successful. Working closely with employers across a range of sectors, we know which skills are most in demand and what employers are looking for in their workforce. So, we tailor our courses to give you the knowledge, skills and experience that will make you highly sought after as an employee.
Employability Week
This Employability Week, we've arranged a series of talks with guest speakers for our learners to discover top tips and advice on employability. The talks are being delivered by industry experts including Arts and Business Cymru, NatWest and That Media Group, as well as our very own Enterprise and Employability Manager, Zoe Blackler.
With topics ranging from 'Writing a great pitch in 60 seconds' and 'How to pitch and present your ideas', to 'Digital networking and building a presence online', 'Responding to change' and 'Developing partnerships with business and connecting with industry', there will be lots of helpful hints and insights to give our learners the edge when applying for jobs. Students will develop their skills and knowledge in these areas, so they can go away from the talks and put their learning into practice to boost their chances of getting a job!
We also have a series of talks specific to the creative industries, such as 'Getting into the TV/film industry and going freelance' and 'Curation and how to work with galleries'. These more specific talks will be relevant and beneficial to our learners studying drama, music, dance, art, design, photography, media and more, giving them an insight into the unique skillset they need to work in the creative industry.
It's promising to be a great week for learners to get involved and take steps towards making their future career a success – details of all the talks and how to register are available via the student app, CG Connect. But aside from Employability Week, there's support in the college all year round for students looking to improve their prospects and develop themselves ready for work.
8 Top tips to become more employable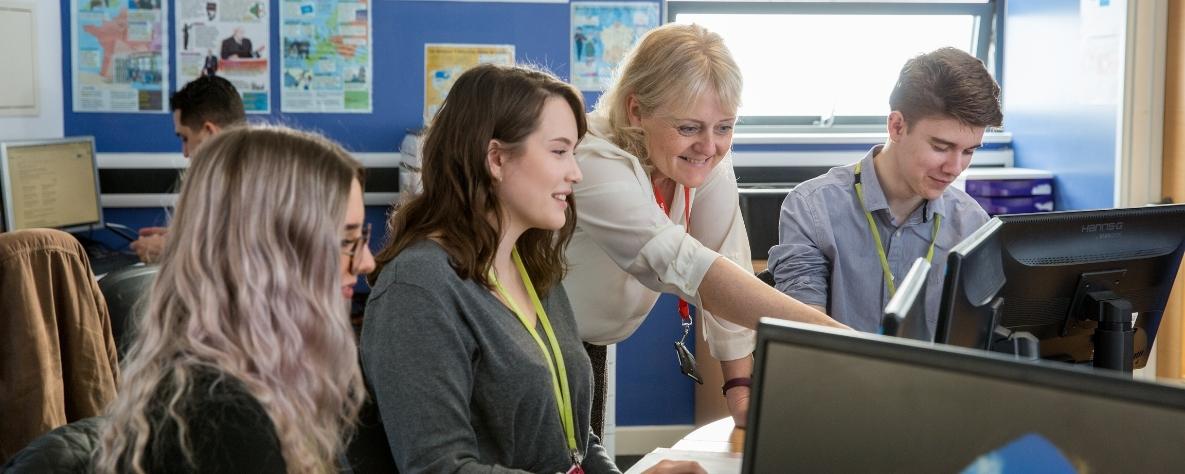 Our CG Ambitions team offers help, guidance and support throughout the academic year and here are some top tips to get you started:
Find work experience in the field you'd like to work in – this might even be included as part of your course at Coleg Gwent!
Explore extracurricular activities that will boost your CV – from competitions to educational visits, you'll gain an extra insight into your future career.
Access help and support with CV writing – CG Ambitions can give you lots of top tips here.
Get tips on interview skills – you can book a 1:1 slot with the CG Ambitions team to practice your interview technique and get advice on how to improve.
Study the Welsh Baccalaureate to boost your skillset – it helps to develop a whole host of skills, from communication to teamwork, and critical thinking to organisation.
Develop your Maths and English skills – you can really improve your prospects by improving your Maths and English, and we can help you get to where you need to be.
Learn about yourself and what career would suit your skills – our handy Buzz Quiz will help you recognise your personality type and get personalised recommendations for jobs, subjects to study and even tips to help you work better.
Explore different career pathways – you might uncover a role you've never thought about before, so why not explore the job sectors on offer and see what your skills could be used for?
Choosing to study at Coleg Gwent will help you grow and develop your skills for the world of work. You'll leave college with the qualifications, experience, and skills that local employers want and need, so apply now to make it our next step and make the most of our extra help and support with employability skills at Coleg Gwent!