We did it – Coleg Gwent has been recognised as a CyberFirst Gold college! After many months of hard work with our key industry partners – Thales, Fujitsu and Admiral – and following on from the exciting launch of our co-designed industry led Cyber Security Qualification, we're thrilled to be recognised by the CyberFirst School/College scheme!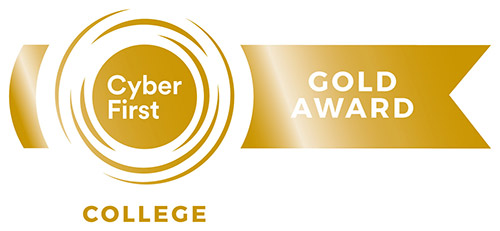 Over the last four years (2016-19), more than £1.1 billion has been invested in the cyber security sector in the UK, including £25 million in Wales. So, in a world where Cyber Security is a fast-growing industry, we're proud to be a college that's showing true leadership in Cyber Security education and outreach. We've made it our mission to supply the training and the workforce to help these industries succeed, equipping you with the skills you need for the jobs of the future.
We're focused on supporting the needs of the local economy as Cyber Security is one of South Wales' rapidly growing industries, and many of our partners require a highly skilled work force capable of performing to professional standards in this technologically complex environment. To meet this need, we're investing in a brand new, state-of-the-art Cyber Security Computer Lab to offer you a fantastic environment to develop and nurture your skills, alongside launching our exciting Cyber Security programme earlier this year. So you can now gain the skills, experience and expertise for a career in cyber security through a course at Coleg Gwent!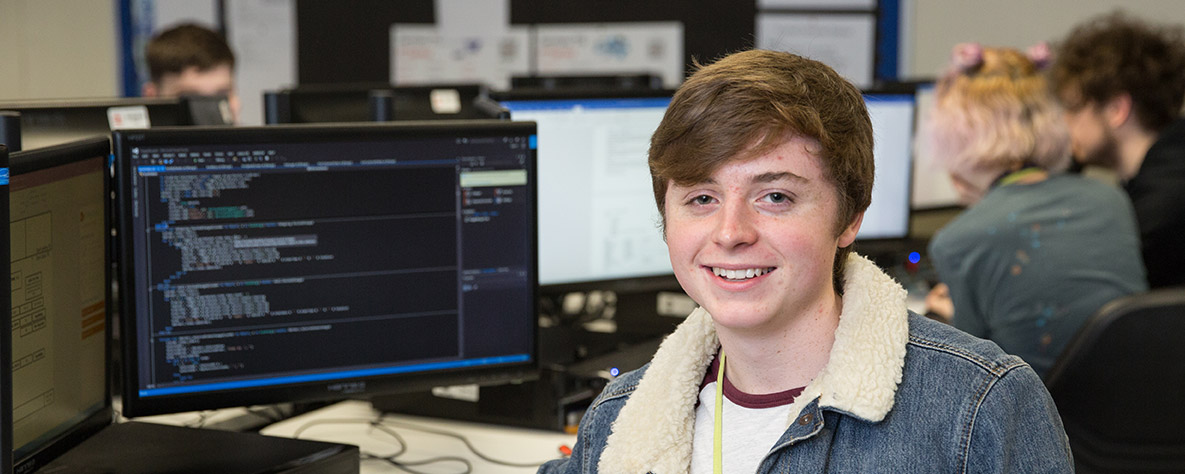 It's a privilege to be presented with the Gold Award status as a CyberFirst College! It gives our courses National Cyber Security Centre Industry recognition, and gives you access to local and national opportunities to engage with industry and local universities to gain specialist knowledge, skills and experience during your studies.
Our Head of School, Kathryn Moffat, is extremely proud of the achievements of the team who worked hard to achieve Gold status for Coleg Gwent. The relationship with our industry partners, the University of South Wales and our feeder schools, has been invaluable in achieving the award and designing the Cyber College Cymru provision that will meet employer demands and equip you with the skills required to work in this fast-evolving industry.

We're looking forward to welcoming a new cohort of learners through our doors to study Cyber Security this September and it's not too late to join them! Curious about a career in cyber security? Explore our exciting course and apply now.
If you're an employer keen to work with us to future-proof and reduce your skills gaps, we'd love to hear from you.