Did you spot our fantastic Crosskeys Campus Hair and Beauty department on BBC X Ray on Monday 1st November?  
Our Crosskeys Campus Hair and Beauty department recently hosted some special guests from the popular consumer TV show, BBC X Ray. With industry-standard facilities and expert tutors in the make-up and beauty sector, Coleg Gwent was the ideal place to film an episode all about the growing issue of counterfeit make-up. 
Spending a full day on campus using our makeup and hair studios as a filming location, presenter Bethany delved into the world of fake make-up, discussing how it has become a concerning and wide-spread issue in the beauty industry. Not only does counterfeit make up damage high-end brands and their reputations, but it is also a danger to consumers and beauty therapists alike, so it's an issue that our learners need to be aware of. 
The problem is growing as more and more 'fake-up' is being sold online, especially through social media and via online market places, and this is something our learners have come across during their studies too. So, BBC X Ray took a closer look at rising concerns around counterfeit make-up.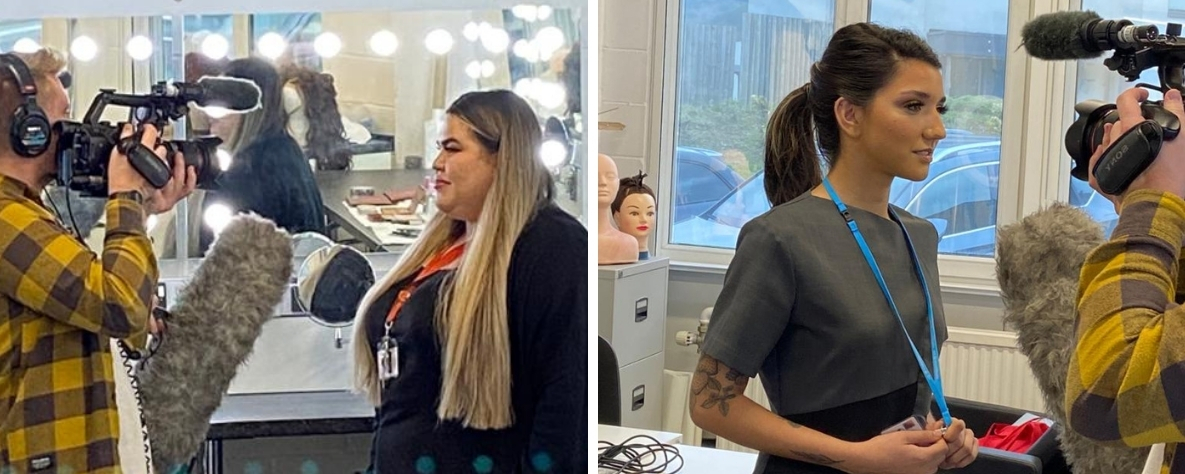 As part of the episode, some of our passionate beauty students and HND Specialist Makeup Course Co-Ordinator, Karen Coates, were interviewed and asked about their views on fake make-up. They discussed their experiences of coming across counterfeit products when looking to purchase beauty kits for teaching and learning, and alumni, Liz Orford was also interviewed by the BBC.  
After completing her course at Coleg Gwent, Liz went on to set up her own successful beauty company and has experienced her fair share of the dangers of counterfeit make-up. She's even come across sub-standard beauty training offers too. So, Liz is now passionate about sharing her experiences with learners. She believes that the high-standard of training at Coleg Gwent is key in educating the beauticians of the future to raise awareness of counterfeit make-up and the risks it can pose.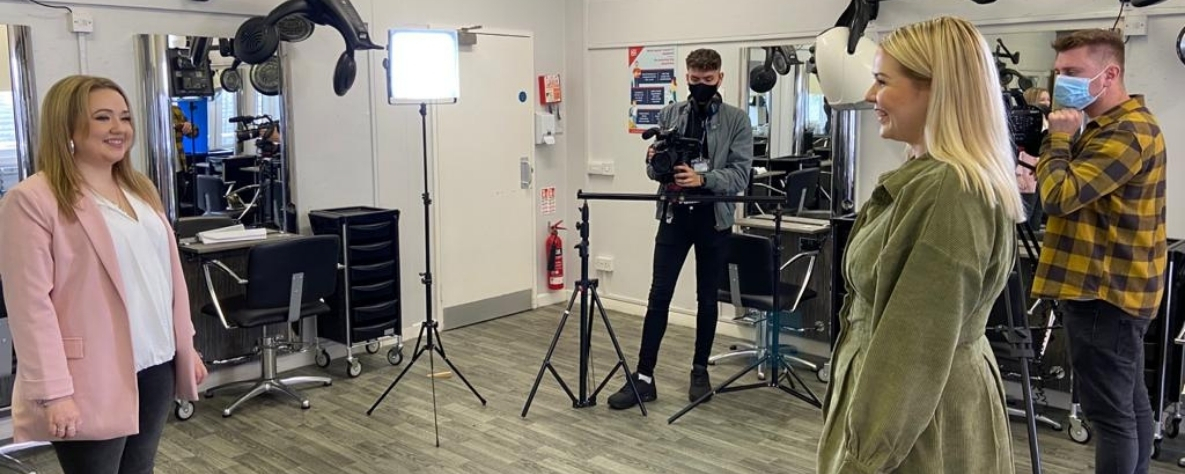 Although counterfeit products appear to be cheaper versions of high-end brands that are packaged to look the same, they're often poor-quality replica products that are made in unsanitary conditions. They're also completely unregulated, so they may even contain potentially harmful ingredients. Some of the horror stories revealed in the BBC X Ray programme included products containing toxic ingredients like arsenic, cadmium and lead, leading to allergic reactions, rashes and burns. 
BBC X Ray drew on expert opinions from the beauty industry and our tutors and students, revealing insider information to help us uncover the dangers involved and the best ways of identifying counterfeit make-up to avoid falling into the trap of purchasing it.  
Catch Coleg Gwent tutor Karen and our fantastic learners on BBC X-Ray which is now available on BBC iPlayer, and if you want to find out more about studying in our industry-standard Hair and Beauty department at Coleg Gwent, register now for our next open event.