An innovative student support project has seen a new employee joining us this term – Pippa the Cavachon. As part of the Baxter Project, this curly haired, waggy tailed employee works alongside her human partner Julie, helping students to relax and open up about their struggles.
Pippa and Julie's visits have been made possible thanks to the support of Chloe Andrews, our Learning Support Coach at Crosskeys Campus. Chloe joined the college during the Covid-19 pandemic to provide extra support for learners in the Creative Arts department. She helps students in lots of different ways – from mental health issues, to self-esteem, to general course support.
But returning to normality after Covid-19 has been a challenge for many of us, and Maria Retter, Head of School for Creative Arts, recognised that some learners were struggling more than others. So, they reached out for additional support from the Baxter Project, and now Pippa and Julie visit us twice a week to work with our Creative Arts students.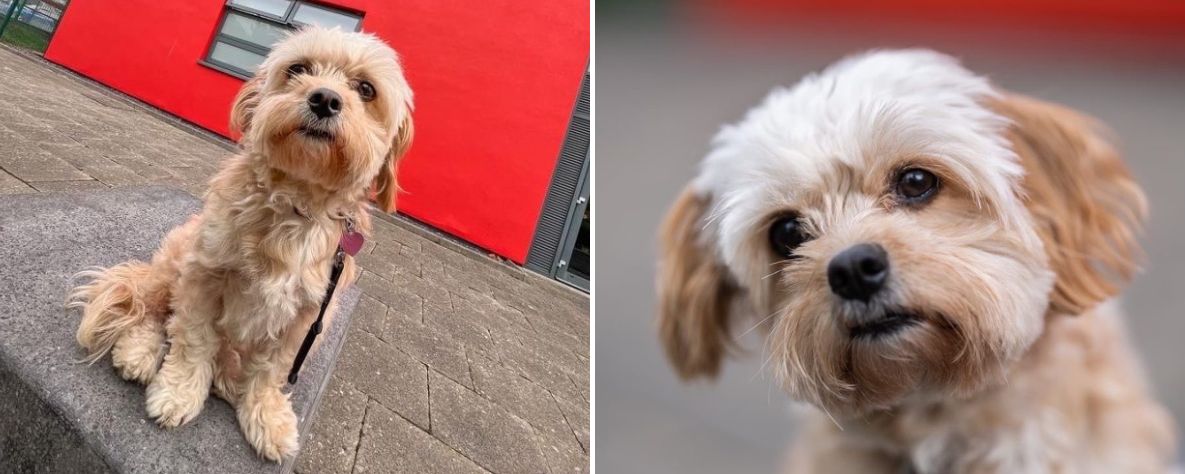 The benefits of the Baxter Project
Having previously only worked with schools, we're now the first college the Baxter Project has worked with. This therapeutic animal-assisted intervention supports the emotional, social, educational and physical wellbeing of the young people who need it most. It's an exciting initiative which is helping our learners build confidence, develop communication skills, and reduce anxiety, while meeting some very cute dogs like Pippa. But the Baxter Project's dogs are far more than just cute companions. They're specialist support animals trained to make our students feel relaxed, while bridging the gap for those less comfortable with human interaction.
We're already seeing the positive effects of the Baxter Project, with curious learners referring themselves for support after coming to find out what Pippa and Julie do. Chloe has received some great feedback from our learners:
"I can openly talk about my problems and feelings without being judged."
"Spending time with the dog helps with my anxiety."
"It's helped me open up and know my feelings are valid."
"Spending time with the dog helps me feel comfortable and safe in new environments."
"Having time away from people to talk can improve productivity for the rest of the day."
"This is an amazing project that should be shared with many other schools and colleges to help young people alleviate fears of certain public spaces and to help them generally feel better."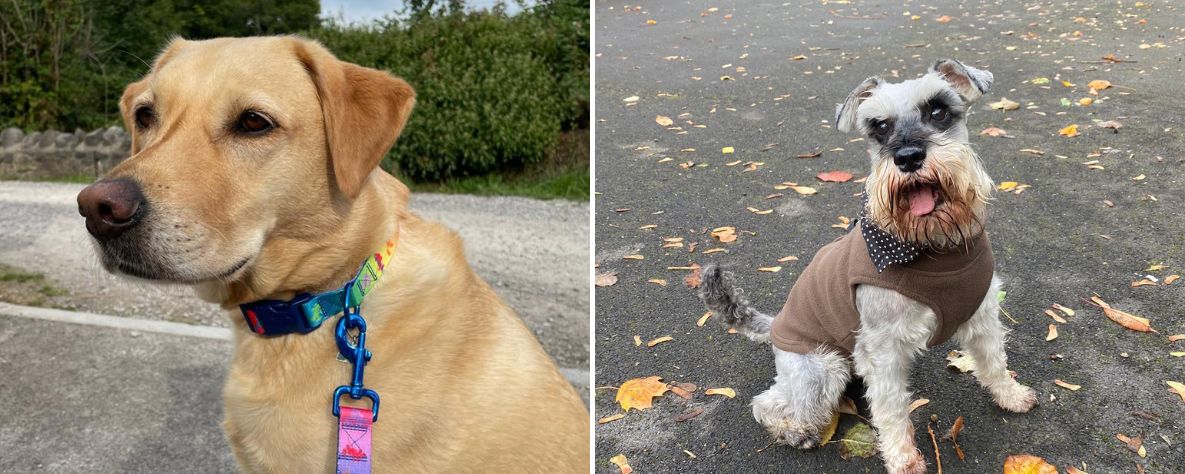 Our support package for learners
The Baxter project is now an important part of our student support package. Support is always available for our learners in college, and there's always someone to go to when you need help. The Baxter Project is just the latest innovative approach we're taking towards supporting your wellbeing, and it ties in with our range of support services for learners.
During your studies, you'll have a dedicated personal tutor at Coleg Gwent, as well as access to skills development, Maths and English support, careers advice and much more. So, whether you need help with your studies, or pastoral support for your health and wellbeing, we're here to help you thrive. Even during half term, we have groups for learners who may not want to be at home, so they can come in and be creative, or just have a safe space to relax in.
Supporting our learners' wellbeing is central to what we do at Coleg Gwent. We always put learners first, and Pippa and Julie are now helping us to do this in a unique and positive way. So, you can be sure you'll have all the support you need to succeed at Coleg Gwent!