You've already met some of our amazing adult learners from our Personal Training and Business courses, but mature learners join us to study a wide range of subjects at all different levels, even up to degree! So, let's meet Jodie, Lucinda, Julie, Teresa and Lois, and hear all about their journeys as adult learners…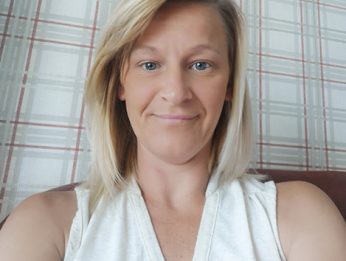 Jodie Rogers, 35, Skills for Further Study, City of Newport campus
"I originally applied to do an Access course, however, after being told I didn't get onto the course, I was really upset. But now, I'm so glad I did Skills for Further Study instead, as it's given me an insight into what is needed of me during my next academic year in college. From day one, I knew this was the right course to settle me back into the life of education.
I struggled, as I haven't done anything like this since I left school 18 years ago, but Glynis has been the best teacher I could ask for. She's helped me settle into adult learning from the very start, and right through to the end. I've learnt so much in what feels like a short space of time, and college has taught me to be more confident with my approach.
My advice for other students looking at going to college… Just go for it and you can achieve it. On my first day, I really didn't think I'd be able to do the things that I can now. Applying for college has given me a whole new outlook on life!"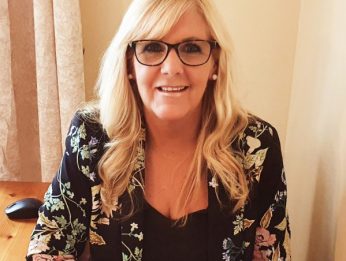 Lucinda Gatrell, 48, CIPD Intermediate Certificate in Human Resources Management Level 5, Crosskeys campus
"Having worked in HR for twelve years with no formal training, I decided to officially study the subject and achieve the relevant qualification. I believe this, coupled with my experience, will definitely support my future career development within the HR profession.
Coleg Gwent was able to offer a weekly one-day course and studying this way was my preference. We had three different tutors during the course, all of which were very personable, supportive and encouraging. Having not done anything academic for so many years, attending college was an achievement in itself as I never envisaged going back to learning. Having readily available tutor support was the main benefit of studying in college. Also, being able to build relationships with like-minded individuals in the class, we all together became a supportive and encouraging network."
Julie Morphet, 50, Access to Higher Education – Humanities, City of Newport campus
"After enjoying a career in retail for over thirty years and achieving the position of manager, I needed a fresh challenge and wanted to take myself through a route of education. So I attended an open day and thoroughly enjoyed the atmosphere of the college and the fabulous welcome. Then before I knew it, I was enrolling and I took two small tests which highlighted that the Access course was a little too soon for me. So it was recommended that I go into Skills for Further Studies instead.
When faced with my first assignment to develop a PowerPoint, I had no idea what a PowerPoint was! So Skills was invaluable to me as a mature student who had very little knowledge of computer skills and needed to improve my vocabulary before going on to an Access course.
I knew that Access to HE – Humanities was the next step for me and it has more than fulfilled my expectations of studying. I look forward to every day of attending college and these two years have been some of the most memorable years of my life. This entire experience has been life changing – it has helped me grow in confidence, develop academically and engage in my chosen subjects in humanities, getting me ready for my next journey into university, where I've accepted a place on a Social Work degree at Cardiff Metropolitan University."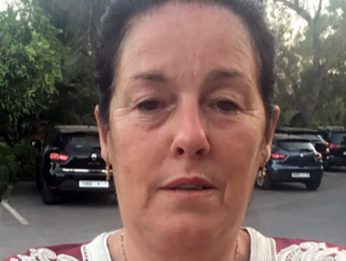 Teresa Heron, 58, Foundation Degree in Animal Health and Welfare – Level 6, Usk campus
"I feel that animal welfare and conservation is the way forward to educate and help primary school children to absorb vital information. So doing this course is my way of trying to redesign myself. I want to deliver freelance information at primary level, to improve knowledge through basic care of animals. Plus I want to help children to understand why we need to look after our environment. I intend to finish my degree, and then explore my options in freelance teaching.
I felt my age could be a barrier, but this was soon dispelled and I was comfortable and happy in college. I enjoyed hearing lecturers sharing their experiences and I wanted to be part of such important areas of welfare. The modules were interesting and clear, and I gained some good practical knowledge too. I never in a million years believed I could get the grades that were awarded to me, this has been the best experience yet. I've met new friends for life, and I know that I can access help and advice from a list of quality lecturers who are always there for me."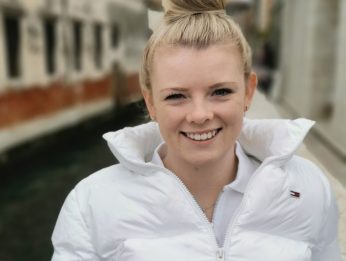 Lois Simpson, 20, HND Public and Emergency Services, Usk campus
"Choosing the Public and Emergency Services HND course was not something I planned. In school, I found it extremely difficult to revise, study and concentrate during exams, which had a massive effect on my self-esteem. However, there was one exception, and this was public services. It was the one subject I excelled at, surpassing my predicted grades, which gave me confidence in learning and provided me with a passion. So, after finishing school, I made the decision to apply for Public Services in Coleg Gwent Usk campus.
I really struggled in the beginning, but I persevered and so did my teachers, providing me with all the support I could have only wished for in school. When I initially applied, I didn't see myself going on to study at HND level, but I'm now looking forward to completing my final year in university! My long term goal is to become a police dog handler in the RAF, so college will definitely set me in good stead for the future and provide me with a qualification which I hope will give me an edge over other candidates."
Join our community of Adult Learners
We're proud to have a thriving community of adult learners in our college studying full-time, part-time and online courses, and changing their lives through learning. Join them by applying today for courses starting in September!