WorldSkills UK is back again for another year of exciting skills-based competitions. This year, 29 inspirational Coleg Gwent learners have made it through to the finals, competing against learners from colleges across the UK this November. 
With regional heats in specialist fields from hair and beauty to fitness training, Coleg Gwent is proud to see 29 dedicated learners reaching the finals in several categories again this year. As part of the WorldSkills UK Centre of Excellence, Coleg Gwent delivers a high standard of technical teaching and fantastic industry standard facilities for learners at five local campuses. So, learners can develop their skills and showcase their abilities on a national level at WorldSkills UK competitions. 
Covering over 60 different skills spanning sectors such as engineering and construction to digital technology, WorldSkills UK helps to raise standards in skills education across the country. With skills competitions designed by industry experts, the finals will assess each learner's knowledge, practical skills and employability attributes. The successful Coleg Gwent learners making it through to the 2021 finals in November are: 
Paulina Ziarko and Leah Moore – Beauty Therapy Practitioner

 

Tiana Elizabeth Roberts – Commercial Make-Up

 

Hannah Cooper – Restaurant Service 

 

Leah Browning and Elisha Dixon – Hairdressing

 

Diana Williams, Rhys Edmunds, Amanda Hartshorn and Shannon Greenway – Fitness Training: Personal Training

 

Ryan Williams – 3D Digital Game Art

 

Shaun Davies, Laura Evans and Leanne Hill – Foundation Skills: Horticulture

Bailey Richardson, Alex Van Bilion, Cynan Richardson, Sacha Ellis-Stych, Ben White, Liam Townsend, Liam Hoey and Hawey Ede – Foundation Skills: IT Software Solutions for Business

 

Connor Jamie and Leon Payne – Foundation Skills: Motor Vehicle

 

Ben Thewlis, Connor Smith, Adrian Buik and Ellison Jays – Foundation Skills: Woodworking

 
Skills Competition Manager, Richard Wheeler, commented: "I'd like to say a huge congratulations to all involved this is an absolutely amazing result and I'm looking forward to seeing some pre-training with the competitors and to see how they perform at the finals this year. Once again, thanks to the tutors involved, as without your expertise and enthusiasm, they wouldn't be where they are today." 
Meet the 2021 Coleg Gwent Finalists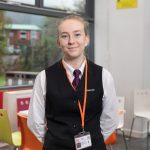 Hannah Cooper is studying Level 2 Professional Cookery (with bar and barista skills) at Crosskeys Campus: 
"I thought WorldSkills UK would be something challenging and different. But now I'm in the finals and I still can't believe it. It feels surreal. I'm taking this opportunity not just to win, but to tell myself that I've tried and worked as hard as I can to get where I am now, and if I win that would be great. I hope I'll have my own catering business or be in a high-level position within a restaurant one day. Coleg Gwent can help me achieve this with the courses they provide and the support from tutors." 
Diana Williams is studying Level 3 Personal Training at Usk Campus: 
"I was encouraged by my tutors to enter WorldSkills UK which is a good thing, as I'm not sure I would've done so off my own back! I'd previously been in Welsh Skills Competitions and won gold, so I'm proud to get to this stage in the WorldSkills UK competition as well. The finals will 'test us on every aspect of being a PT'. I think so much of WorldSkills UK is about being coaxed out of your comfort zone, and see yourself doing things you wouldn't have thought you could. It's such an incredible opportunity that I just want to make the most of it!"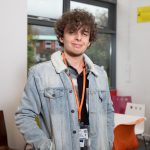 Ryan Williams is studying the Level 3 Extended Diploma in Creative Media Production and Technology at Crosskeys Campus: 
"I chose to enter because I was really enjoying game design and wanted to experience everything it could offer and I wanted to test my skills against others. When preparing for the WorldSkills UK competition, I wasn't only focusing more in class, but I was doing more in my spare time dedicating an hour or two a day to just practicing. I don't think I can fully comprehend being in the finals as only a couple of months ago I bought my first PC. Now, from being in the competition, I hope to learn more about game design outside of just education." 
Elisha Dixon, is a Level 3 Hairdressing learner at the City of Newport Campus:
"Choosing this course has helped me improve on my skills and techniques and fulfil my potential for hairdressing. It has also given me a great opportunity to take part in the hairdressing WorldSkills UK competition, which has been a fantastic experience and made me achieve so much like getting into the finals, which I never thought I'd make. When I have completed my last year at Coleg Gwent, I hope in the future I become a professional hairstylist and own a hairdressing/barbering salon."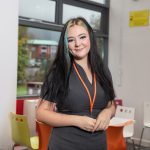 Tiana Roberts, from Crosskeys Campus, is studying Level 3 Theatrical and Special Effects Makeup: 
"I chose to enter WorldSkills UK as I feel it is a good opportunity to step out of my comfort zone and gain experience. It's a chance for me to experiment by using my creativity and imagination to see my ideas come to life. My tutors were very supportive through the whole process and competing has given me so much more confidence. I now get to show the world what I'm capable of! I was home educated from the age of 12 and from there was self-taught, so to come this far is unreal to me." 
Good luck to this year's Coleg Gwent finalists! Find out more about taking your skills to the national stage and studying at Coleg Gwent – the joint top-performing college for vocational studies in Wales – at www.coleggwent.ac.uk.