We're proud to be a college full of talent and diversity, not just among students, but our staff too. So, it's not surprising that Coleg Gwent tutor, Richard Wheeler, has recently become a world champion trainer in the WorldSkills 2022 competitions, for the third time in a row!
Tutors at Coleg Gwent are experts in their areas of teaching. Sharing their wealth of industry experience, they enrich their students' learning and inspire their future careers. Vehicle Body Repair and Refinishing Tutor, Rich Wheeler, does this through his passion for skills training and competitions.
Our skills ambassador
Alongside his role as lecturer, Rich is also our skills ambassador at Coleg Gwent. With a passion for skills training, he supports other tutors in the college to embed skills competitions into the curriculum in all subject areas. This helps to elevate the standard of vocational training in Wales.
As an Engineering Sector Champion in Skills Competition Wales; WorldSkills UK Team Manager; and WorldSkills UK Car Painting Training Manager; Richard plays a crucial role in supporting learners on their competition journey at regional, national and international levels.
Following the WorldSkills UK national finals earlier this year, Rich has been training a squad of competitors from across the country to represent Team UK in the international competitions and achieve success in WorldSkills – the Oscars of vocational training.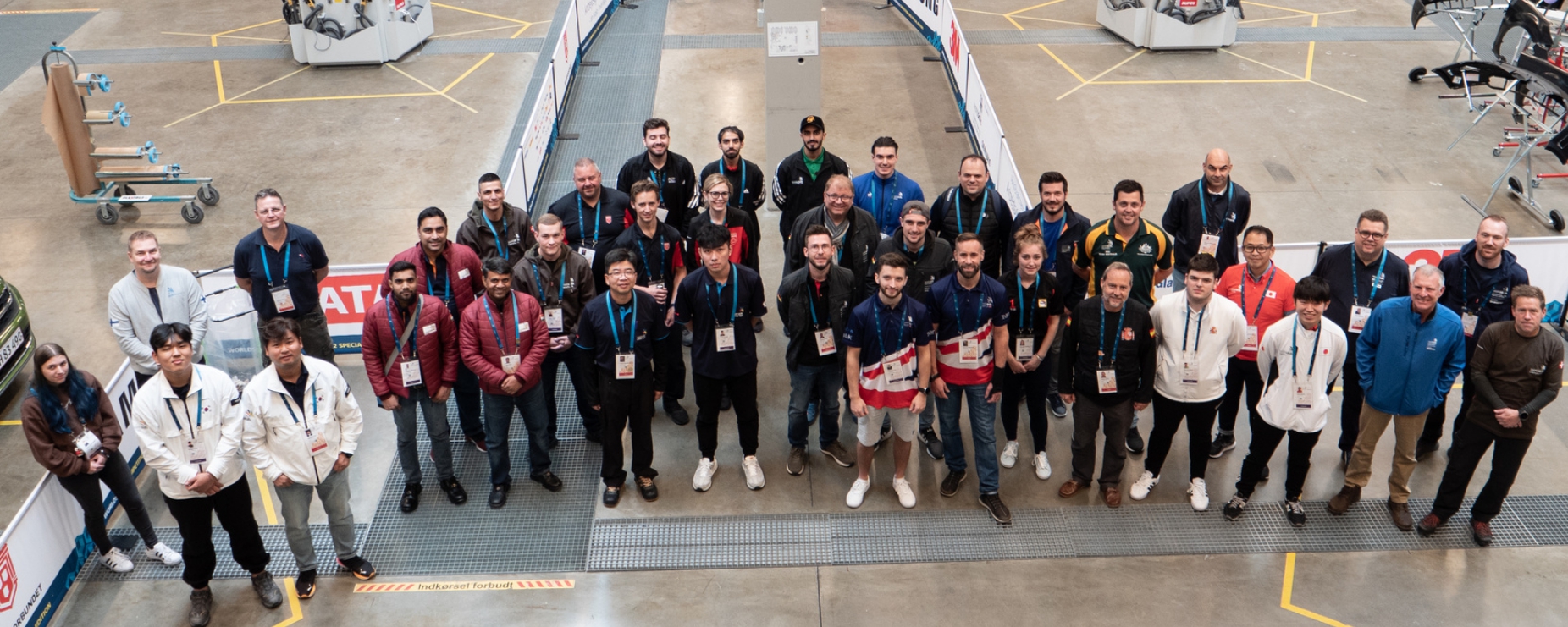 International success
This year, Rich supported learner, Craig Kennedy, as he represented the UK in WorldSkills 2022. According to best practice, he trained, guided and advised Craig to refine his skills ahead of the competition. He then joined Craig in Silkeborg, Denmark, as he competed in the Special Edition Car Painting finals. With Richard's expertise and support, Craig ranked third in the world and achieved a bronze medal in the international skills competition.
Rich enjoys working with such talented and driven individuals and watching them flourish over time. He commented: "I feel honoured to be able to train such talent within my industry. Craig has done me proud this year and fought his socks off to claim a well-deserved bronze medal."
With a track record of success, this is the third consecutive international WorldSkills competition where Richard has trained UK competitors to podium success. Richard's international training triumphs now include Abu Dhabi in 2017, Kazan in 2019, and now Denmark in 2022.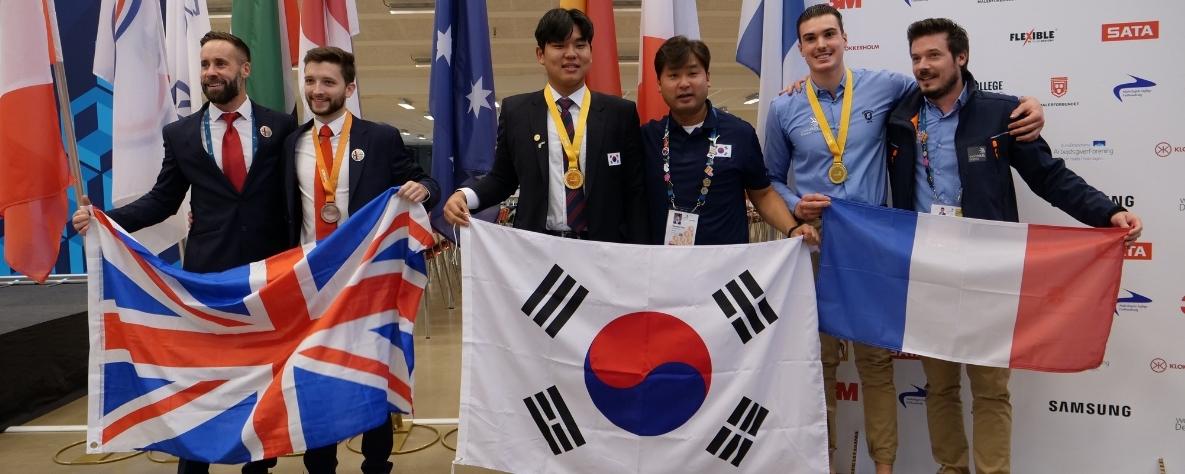 Vocational training at Coleg Gwent
From the skills they develop to the experience they gain, there are so many benefits for learners who take part in these skills competitions and vocational courses at Coleg Gwent. We're proud to have tutors like Rich Wheeler, who share their subject area expertise with students and demonstrate a clear passion for vocational training at our college.
The dedication of our expert tutors helps our learners to be the best they can be, showcase their skills on an international stage, and stand out from the crowd in their future careers!
Discover our wide range of vocational courses and meet our expert tutors at our next open event.