At Coleg Gwent, we know that many of our learners have ambitions that extend far beyond their studies. So, we aim to support you to develop valuable skills and knowledge through extra-curricular activities. Every year, our popular Enterprise and Entrepreneurship team works with learners to deliver workshops and tutorials with industry specialists; provide opportunities for entrepreneurial students to work on live project briefs; and encourage learners to enter entrepreneurial competitions like the Tafflab Programme.
What is the Tafflab Project?
Set up in 2014 to enable your entrepreneurs to fulfill their business dreams, the Tafflab Project works with three Further Education colleges in the South Wales Valleys, including Coleg Gwent. Each college has a College Enterprise Champion who helps to select learners for Tafflab and who works closely with the students and their mentors to help bring their entrepreneurial ideas to life.
In previous years, students have taken part in the Tafflab Project with businesses in cleaning, decorating, makeup, cake making, costume and prop making, barbering, and more. Each Tafflab student is assigned a mentor who has agreed to support the project, with some of these mentors including previous Tafflab members who now wish to pass on what they've learnt to the next generation of entrepreneurs through encouragement, support and advice.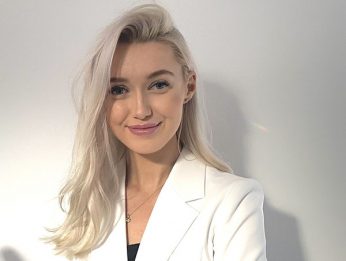 Tafflab has proved to be beneficial for many of our learners already. In previous years, Coleg Gwent alumni have achieved funding to help kick start their business ideas. In 2018, Abigail Chamberlain won Tafflab funding which enabled her to launch the Welsh Luxury Hamper Company, and the support helped her to become a successful young Welsh entrepreneur. She's now returned to Tafflab as a mentor so she can share her experience and knowledge to help other budding young entrepreneurs.
This year, it's an exciting time for four of our learners who've recently won funding from Tafflab for their own entrepreneurial business ideas. Ranging from £100 to £500 contributions to their businesses and a year of mentoring, Tafflab provides the support that our young entrepreneurs need to get their business ventures off the ground.
Meet two of this year's successful learners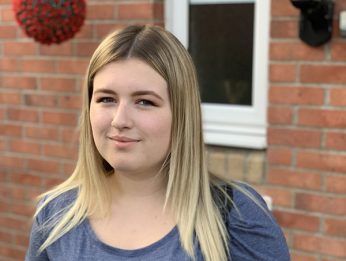 Chelsea Cronin, a second year A Level learner from Blaenau Gwent Learning Zone, started her business, Chelsea's Charmz, during the 2020 lockdown to take her hobby of jewellery-making to the next level.
Having been inspired by the idea of selling small tokens for people to gift to one another to make them smile during trying times, Chelsea's business idea grew and she'd now like to expand into making accessories as well.
She said "One challenge is time. Having my own business is very time consuming. However, the tutors have been very supportive with helping me to organise my time well. One thing I would say is: take the plunge! Even if your business does not take off as-well as you had planned, the experience is definitely worth it."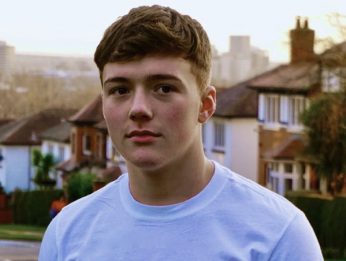 Dan Greenway, a first year A Level student at Crosskeys campus, won the top Tafflab award of £500 towards his business venture. With a passion for health and fitness, Dan and his friend decided they wanted to grow something from the ground up, and a sports wear brand was the perfect fit. Dan was particularly inspired by famous successful entrepreneurs like Elon Musk and Ben Francis of the well-known sportswear brand Gymshark.
With a long-term goal to develop his business and go to university, Dan finds the non-financial motives the most rewarding thing about being an entrepreneur, such as being your own boss and having the opportunity to have a say in a market he's interested in. But he finds the legal side of owning a business can be difficult at a young age, and Coleg Gwent has given him the opportunity to learn about the legalities. So, Dan would advise you to "start at a young age and to get as much advice as possible from as many people as possible. But also, be prepared to make mistakes, but learn from them, have a vision and always strive towards it."
At Coleg Gwent, we're very proud of our four learners with winning pitches this year. Each delivered their pitch in a slightly different way over Zoom, and Enterprise and Entrepreneurship Leader, Zoe Blackler, said "our Coleg Gwent winners showed great entrepreneurial spirit in delivering their pitches in a new virtual world, and showcasing their business ideas with such enthusiasm. They've demonstrated how adversity can also create opportunity for businesses, and I'm very much looking forward to working with them, alongside Tafflab, to help their business ideas develop and thrive."
So, if you're a Coleg Gwent learner with an ambitious business idea, discover more about how our Enterprise and Entrepreneurship team can help you make it a success!