Home to over 200 animals including reptiles, mammals, birds and invertebrates, our animal care centre at Usk Campus has recently undergone a huge renovation. We're constantly upgrading and improving our campuses to make sure we offer the latest equipment and technology for students to experience. But this time, we've focused on our purpose-built animal care centre, which means upgrading the environment our animals live in, bringing in some new residents, and improving the learning environment too.
Our facility updates
Providing the highest level of care and husbandry for all our resident animals is important to us. It sets a good example for our learners and makes sure they're ready to join the industry with a wealth of knowledge and best practice to guide them. Having the right facilities and equipment is instrumental in this. So, we invest in our equine centre, small animal care centre, 296-acre farm, and vet nurse training centre to ensure that learners can experience the same standard of facilities they'll see in practice when they leave college.
So, to further improve the facilities for our students and our animals, we've installed a new roof and clad our vet nursing building in wood, along with room refurbishments and decoration to refresh the learning environment. We've also installed a new equine boot wash and hard standing for our horses too.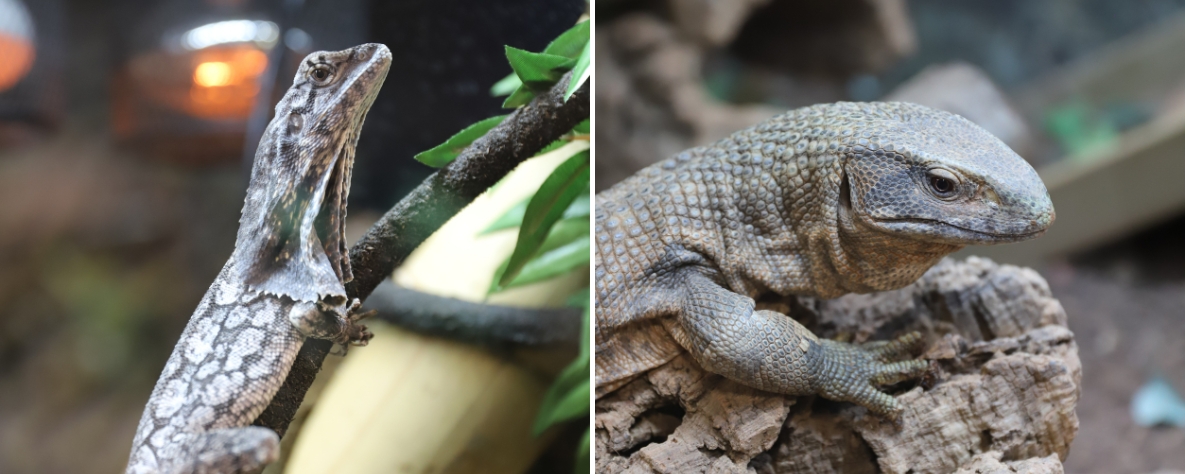 Our animal additions
Alongside upgrading our facilities, having a menagerie of domestic and exotic animals is crucial in preparing our students for work in the far-reaching animal care sector. Usk Campus is already home to a diverse collection of animals, so students can gain experience with lots of species and learn about how to care for them properly. One of the oldest residents at the animal care centre is Razi, our 29-year-old, 11-foot-long boa constrictor. Due to her size, she's deemed a giant snake and has lived happily at the centre for 20 years!
So, alongside the upgrades to our facilities, we've welcomed some exciting new species to the centre to enhance your learning experience. Some of our newest residents include four tubby meerkats who are now on a new meerkat-friendly diet. They're settling in well after being rehomed from a closing zoo, and we plan on introducing them to our learners very soon. We've also welcomed Roz the blue tongued skink; Memphis the skunk, who's already stunk the animal care centre out; Joey the bosc monitor, who enjoys long walks on the lead during the summer; Kevin and Peri the giant rabbits, who are already the size of a corgi and still growing; Jeff the frilled lizard, named after Jeff Goldblum from Jurassic Park; and Wilma the adorable hedgehog.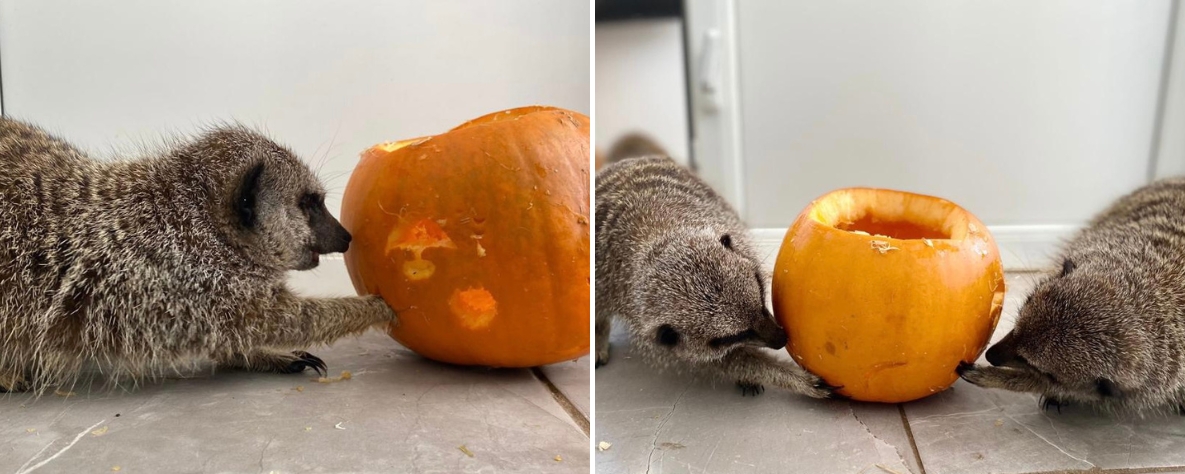 All our new arrivals at the animal care centre initially spend four weeks in quarantine so we can observe them for any signs of ill health, screen them for diseases, and arrange visits from our veterinary team before moving them into their main enclosures. But they're now getting settled in as part of the Coleg Gwent family at Usk Campus and thriving in their new homes.
Whether you want to work with fluffy cats and dogs, become a farmer in the future, or specialise in scaley and exotic reptiles, you'll gain the experience and knowledge you need to succeed at Coleg Gwent.