On 16th June, we held an exciting cross college event for Independent Living Skills (ILS) learners – ILS FEST 2022! All ILS learners and staff from our 5 campuses were invited to the playing fields behind Torfaen Learning Zone in Cwmbran, for a day to celebrate the ILS community and take part in a range of inclusive activities.
280 people attended the event, and with a dress code of 'bright colours' alongside a series of fun games and competitions, it was a fantastic day for learners and staff. We held friendly football competitions and traditional sports day races that were inclusive for all, as well as bringing in equipment from the Welsh Government's 'Winter of Wellbeing' scheme for students to enjoy.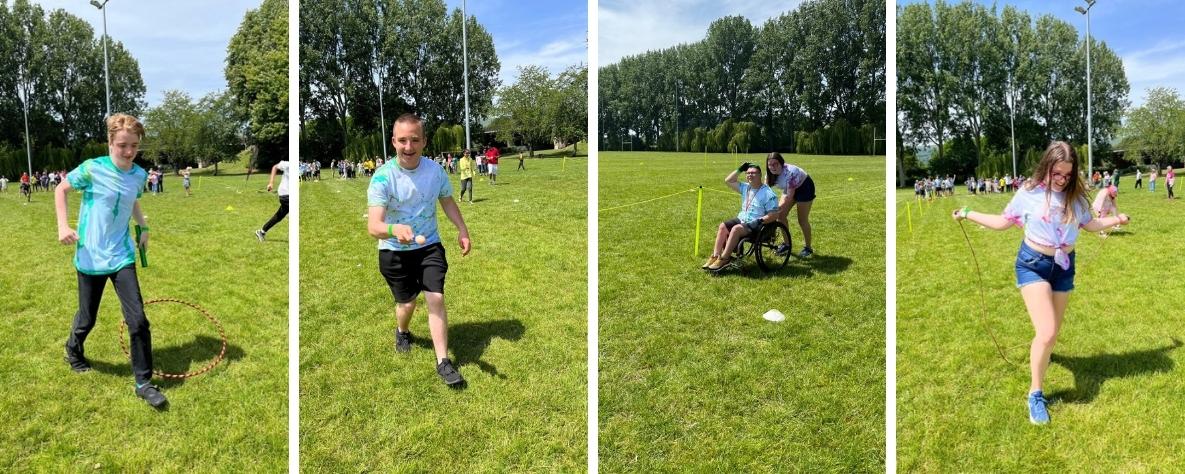 This included football kit and balls, archery, and traditional sports equipment like hoops, beanbags, sacks and eggs and spoons. Students made their own tie dye t-shirt creations to wear at the event with their ILS FEST2022 wristbands, and we had temporary tattoos, glitter, hair braiding and Coleg Gwent sunglasses for everyone.
All learners were encouraged to take part in the traditional sports activities, and points were awarded for participation, as well as first, second and third place. It was delightful to see our learners cheering on their teammates!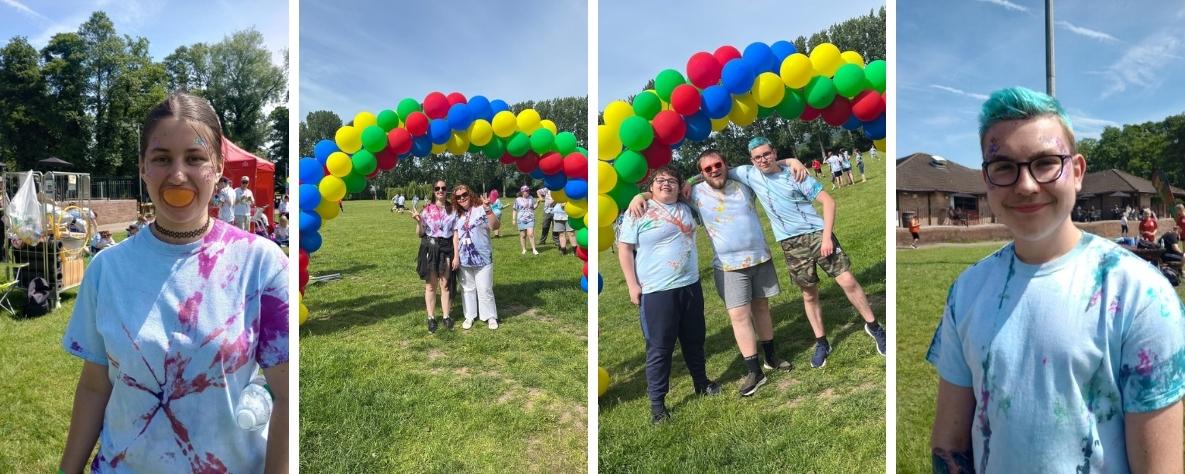 In addition to the fun and competitive activities, Reality Theatre came to ILS FEST to support the Torfaen Learning Zone drama group perform the 'This is me' dance routine to the ILS community, which was great to see and enjoyed by all. ILS tutor, Sally Sexton, commented:
"It was such a pleasure to see the learners having so much fun, interacting with others and meeting friends. It was a brilliant day which no doubt took a lot of time and effort, but what a fantastic day for all involved. We all have learners who struggle in social situations, but I witnessed some of those learners laughing and joining in with others. It was also a huge step forward for some who have never joined in with sports days before. One of my learner's mums is amazed at what her son participated in at ILS Fest. It was simply a joy to witness such a happy and enthusiastic group!"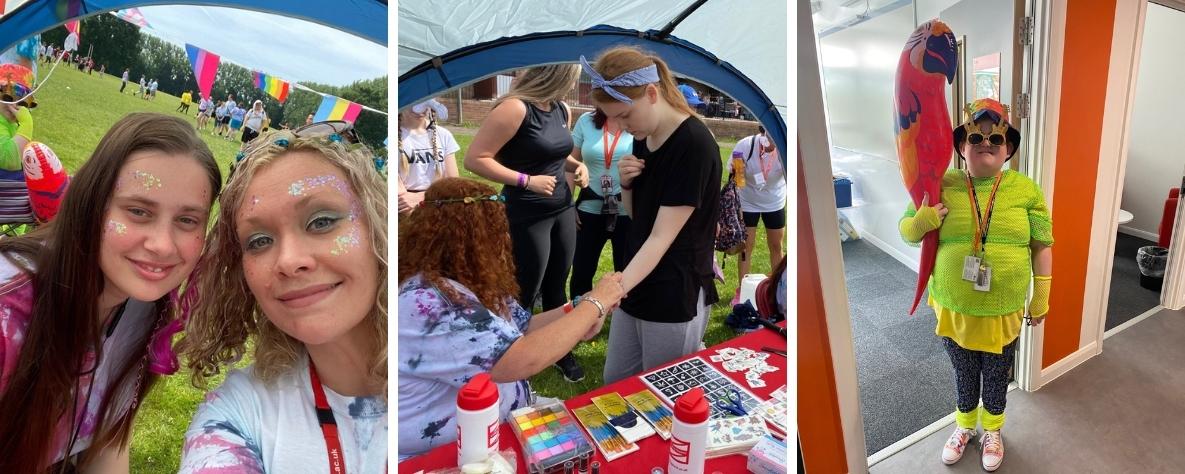 At the end of the day, Torfaen Learning Zone were crowned winners of the ILS Shield for scoring the most points overall for sports and football, and £50 was raised by the learners for St David's Hospice Care during the event.
Find out more about our Independent Living Skills courses now.
We'd like to say a special thank you to the following for their support in helping to set up ILS Fest 2022: