Have you ever considered a creative career in Art, Design or Illustration? You might be surprised at how far reaching this sector is. It extends far beyond the creative industries and influences many aspects of our everyday lives without us even realising it.
In fact, the visual arts are now often used to educate and convey important messages across different sectors, with an increasing number of job roles outside of the traditional creative industries. So, as part of our courses and our work with local employers at Coleg Gwent, our Art and Illustration learners work on a range of live briefs with organisations you might never have considered as part of the creative sector, putting their skills to good use in our communities and giving our students a taste of life working as a creative.
Putting crime in the picture
Our first year Foundation Degree Illustration learners have been working on a live brief for Gwent Police, using art to help fight crime. They've been creating four editorial illustrations to accompany crime related articles, using their creativity to convey important messages to the public and raise awareness of crime in the community.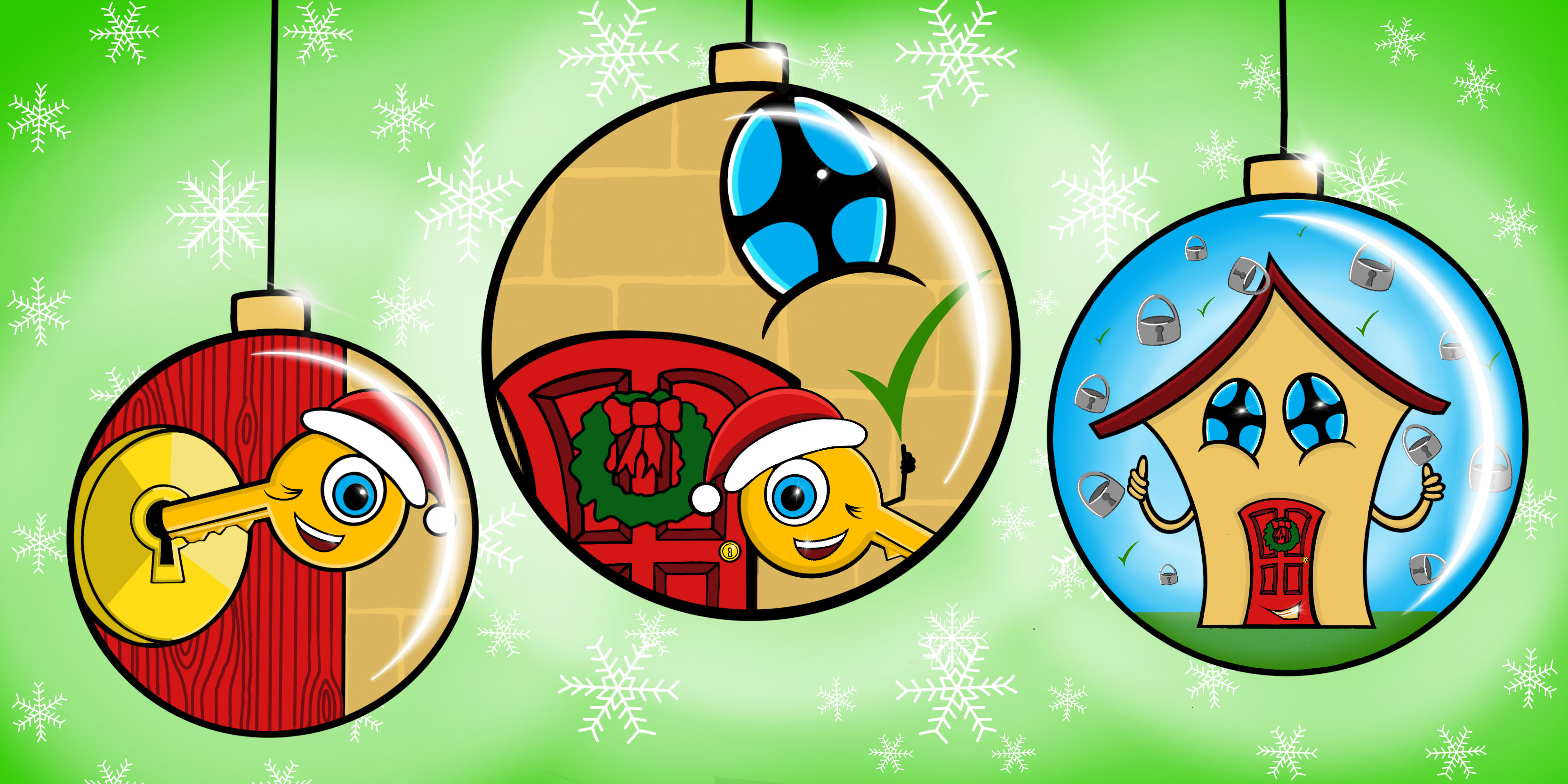 We're pleased to be collaborating on this project with Gwent Police for the second year, after last year's learners created a fantastic series of illustrations to raise awareness of crimes at Christmas. This year, our students could choose from variety of articles covering topics such as domestic abuse, dog theft, anti-social behaviour at Halloween, and more, putting their learning into practice in a real-world scenario. These fantastic projects allow our learners to use their skills to contribute to our local community and it's inspirational to see Illustration being put to such a good cause, putting crime in the picture for all to see.
Gareth Noyes, Digital and Design Officer from Gwent Police said: "It has been really great to work with the students on the illustration course and their tutor, Kelly. They worked really hard and produced some excellent illustrations. These kind of collaborative projects are great community engagement for us as a Police force and hopefully create strong and positive links with young people in Gwent. I look forward to working with the students again next year if other commitments allow it."
Bringing stories to life
Meanwhile, our second year Foundation Degree Illustration students are embarking on another live brief with 'Bear with Us Productions', who specialise in the illustration, design, production, and marketing of children's literature. They work with a large team of freelance illustrators and designers to help people write, illustrate and publish their own children's books, and for this live brief, our learners are creating illustrations for one of the following stories: 'Halloween Night', 'The Cloud Factory' and 'The Magic Broom'. The best final images will be turned into a book and published through Amazon's direct publishing site, where it will be available for the public to purchase.
Sarah Dixon is currently taking part in this project by creating illustrations for the Halloween story. She's finding the Bear with Us project enjoyable and creatively fulfilling, and her favourite aspect of the project is making the story come to life with illustration, as well as designing each character within the chosen stories.
This is an incredible opportunity for one of our students to have a published children's book in their repertoire, and what's more, one of our alumni from last year's cohort, Mia Lloyd, is working with 'Bear with Us' at the moment and is in the process of having her first book published too. She explained: "It feels absolutely amazing to have my illustration work officially published. This career-starting opportunity would not have been possible without the skills I learnt and the connections I made at Coleg Gwent."
Framing environmental issues
Another exciting project being undertaken by our Level 3 Art and Design learners is working with the Gwent Living Levels project to raise awareness of the environment we live in. This is our second collaboration with Gwent Living Levels and the purpose of the project is to produce creative works that can engage, educate, inform and encourage the public to promote and connect with the historic landscape of the Gwent Levels. To achieve this, our learners are producing entomologically-inspired, contemporary illustrations, alongside potential designs for Bug Hotels.
This collaboration is a valuable experience for our students it's important for them to use their art practice and visual communication skills to educate others and raise awareness of important ecological issues, while gaining a deeper understanding of the benefits and the role art has to play in society.
The project will culminate in learners' art work being exhibited and the bug hotels being constructed and sited on grounds of the City of Newport Campus. The success of this project is visible, as learner Eve Morgan's Wasp Spider illustration made the front cover of the South East Wales Biodiversity Records Centre Autumn Newsletter and she was also mentioned as the cover artist in their Social Media launch.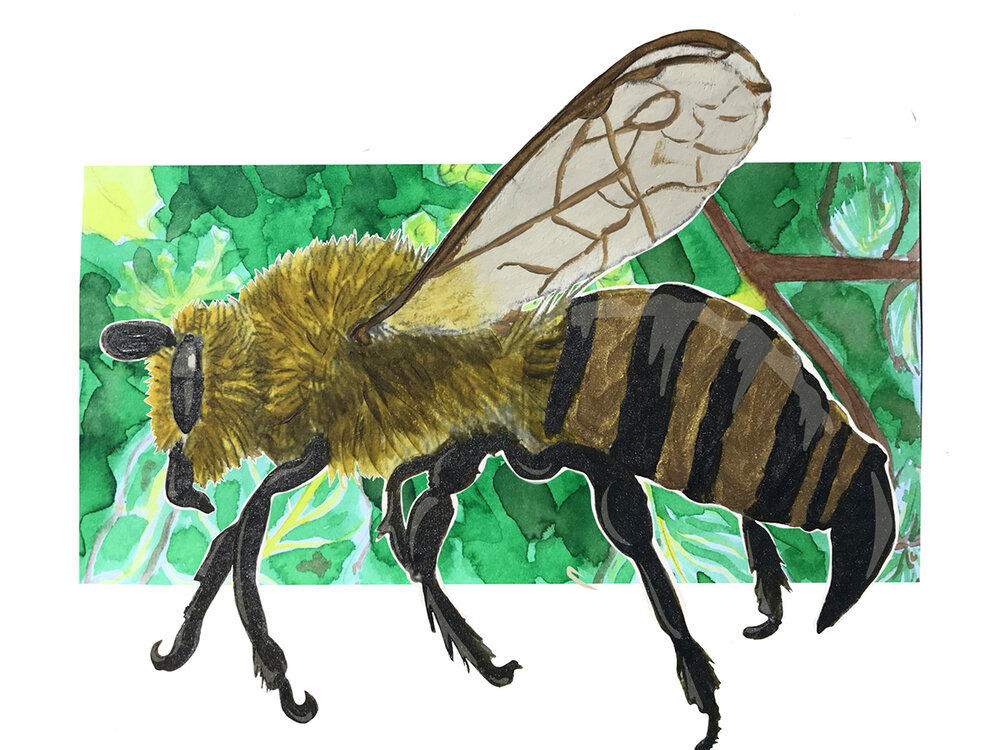 Studying at Coleg Gwent is about more than just the academic side of your course. Not only do we work to support and benefit local employers through our curriculum development and live briefs, but we also offer our learners exciting opportunities to get hands-on, real-life experience during their studies. So, you'll leave college with skills, knowledge, experience and a recognised qualification to help you stand out and launch your creative career.
Discover more about studying Art, Design and Illustration at our virtual open event, and if you're a local employer, get in touch to explore how we can work with you to help your business thrive.