By 2022, 1 in 5 new jobs in the UK will be STEM jobs. Science, Technology, Engineering and Mathematics subjects are becoming ever more important in our everyday lives and forming the foundations of the Welsh economy.
Careers in STEM – what does it mean for me?
If you choose to study STEM subjects, your job prospects are looking up! Your career opportunities will be varied with many doors open to you for a huge number of careers. Not only are STEM skills increasingly in demand and critical to the economy, but there's also a lot of diversity: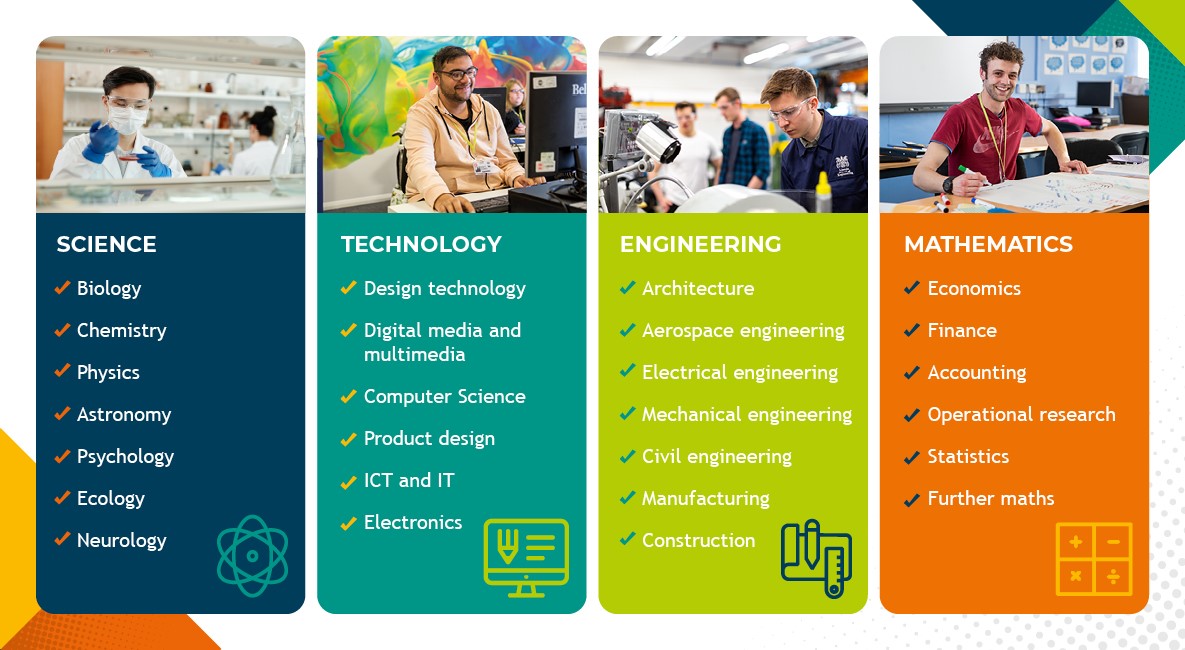 Science surrounds us every day, from the motion of cars to the medicines we take. As science advances, studying at Coleg Gwent could lead to a career in; Forensic Science, Biomedical Science, Medicine, Robotic Engineering, Microbiology, Artificial Intelligence, or Environmentalism. Martyna Nawrocka studied A Levels in Maths, Biology and PE at Blaenau Gwent Learning Zone. She explained that "to pursue a career in the science field, I needed to study STEM subjects at A level. I chose Biology, Maths and PE because they all fascinated me in school and I found the subjects to be demanding, engaging and complex."
Build a career in the world of construction; an industry that's expected to grow faster in Wales than the rest of the UK! From the homes we live in to the roads we drive on, there are many pathways available with Coleg Gwent's construction courses. You could become a Bricklayer, Plumber, Painter/Decorator, Plasterer, Carpenter, Civil Engineer, Architect, or Electrician.
Engineers are instrumental to everyday life, from the phones we use to the planes we travel in. Demand for engineers is high, particularly female engineers. So, there's always jobs available. Engineer your future with a course at Coleg Gwent, choosing from: Mechanical, Electrical, Aerospace, Defence, Marine, Automotive, Fabrication and Welding.
Technology sits at the heart of business and everyday life. Wales will need 11,000 people working in IT by 2022. So, by studying Coleg Gwent's Computing and Digital Technology courses, you could become: a Software Developer, Web Designer, Helpdesk Assistant, or Telecoms Agent in any sector, from Healthcare to Business. Tristan Baker studied Computing and Digital Technology at Crosskeys Campus because "it gives me lots of options after I finish the course. My goals after college are to go to university or straight into employment. College will help me achieve this by giving me the skills and opportunities I need."
Money makes the world go around. So, if you're nimble with numbers, this could be the sector for you, with some of the highest paid salaries around. Coleg Gwent's qualifications in Maths could add up to a successful career in: Business, Economics, Government and Politics, Accountancy, Banking, Finance, and Insurance.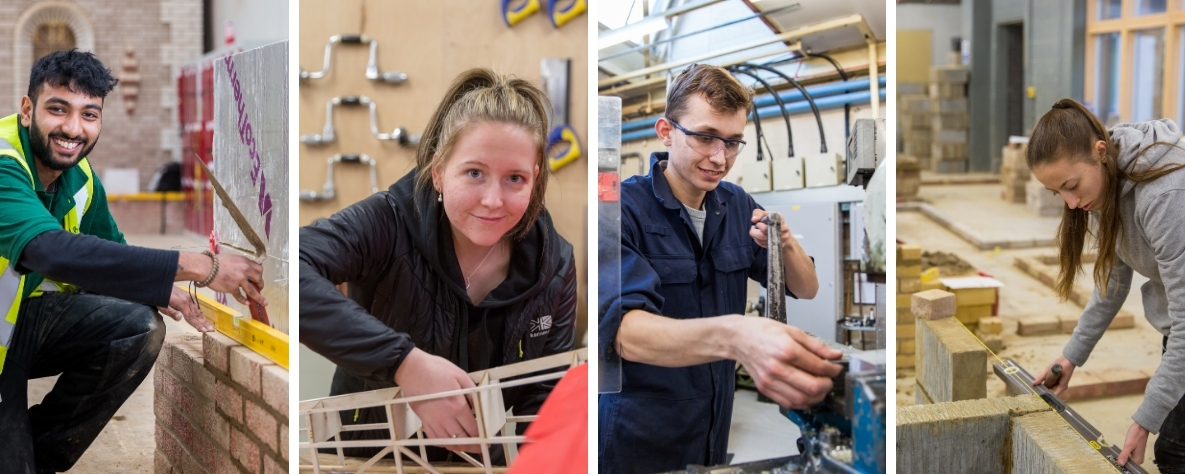 Reasons to choose STEM
Good employment prospects – STEM is a growing area. There are more and more jobs requiring skills in Science, Technology, Engineering and Maths. But we're also seeing skills shortages in these areas. This means that if you study STEM and you'll be in high demand.
Brings together industry and education – With employers seeing skills shortages in STEM, they're working with local education providers like Coleg Gwent to build the curriculum around their requirements. So, you'll leave college with the skills that local employers need.
Flexibility in your career –STEM subjects give you a range of valuable transferable skills. You'll learn critical thinking, problem solving and lateral thinking, computer and tech knowledge, and communication and presentation skills – all key for a successful career in any field!
A Levels and vocational pathways – Whether you want to go to university, take an apprenticeship to earn while you learn, or become an entrepreneur with your own business, STEM subjects open doors for you to achieve your goals. The opportunities are endless!
Make a difference – STEM roles affect our daily lives in so many ways, meaning you can feel like you're making a difference in society. From tackling climate change to researching new life-saving treatments and cures, STEM will take you there.
Key to the future – STEM touches all of our lives: Our food is produced via genetic modification; electric cars are becoming more popular; buildings are designed to withstand earthquakes; new vaccines are being developed; and we're working with technology every day. New advances are constantly being made, and without STEM, none of this would be possible.
STEM IS for everyone
STEM subjects are a great option for young and mature learners at Coleg Gwent. Women only make up 24% of the STEM workforce in the UK; however, the number of girls taking STEM subjects and roles has increased. In 2019, we reached a milestone figure of one million women in core-STEM occupations. So, although historically STEM subjects were male-dominated, with boys making up to 90% of apprenticeships in these subjects in Wales, this is now changing, and girls across Wales are now out-performing boys in STEM subjects at GCSE level!
Jade Parry attended Crosskeys Campus to study Electrical Engineering. She'd always been interested in science and physics in school, with ambitions of working as an aeronautical engineer or electrical engineer. She "was worried about being the only girl in the group and making friends", but she wasn't the only female on the course and Jade got on with the whole group.
STEM starts at Coleg Gwent
With so many exciting opportunities to pursue a fulfilling and successful career in STEM, your journey starts at Coleg Gwent. With pass rates above the Welsh and national average for the past five years, industry-standard facilities, expert tutors, and a range of academic and pastoral support to help you achieve your potential, a career in STEM is within your reach. Discover Coleg Gwent's wide range of STEM courses at the next virtual open event.