How to Apply - Apprenticeships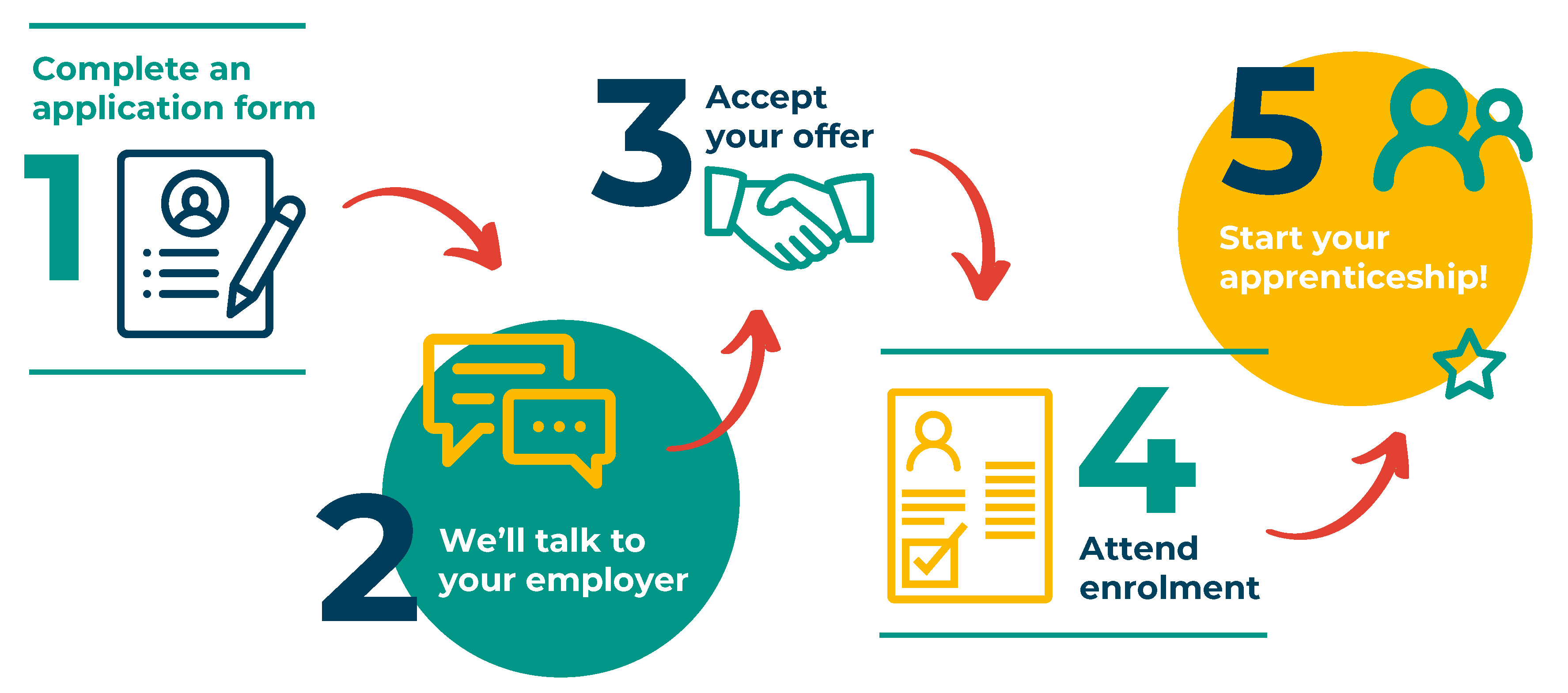 How to apply for an Apprenticeship
Once you've found a an apprenticeship you're interested in, applying is easy – just click the apply now link at the bottom of your chosen apprenticeship page  to get started.  The application is separated into five easy steps and takes minutes to complete.
If you'd like more information or have any questions, just call our friendly Student Recruitment Team on 01495 333777. You can also get in touch by emailing apprenticeships@coleggwent.ac.uk.
Please ensure that your email address is correct in your application as we will send regular updates to the email address you provide.
What your employer will do
Once your application has been submitted, our Work Based Learning Assessors will talk to your employer to discuss the work you'll need to do to achieve your Apprenticeship. They'll also need to sign a Three-way Agreement and pass the necessary health and safety checks before you can enrol.
Enrolling on your course
When everything's in place, we'll give you a time and place for enrolment. You'll simply need to bring the following documents with you:
National Insurance plastic card, HMRC letter or Full Passport
Highest Qualification Certificate
Latest payslip / contract of employment / correspondence from employer
Driving licence (full or provisional) or birth certificate
Proof of home address
If you're unsure of what you need to bring, simply contact us on 01495 333777 or email apprenticeships@coleggwent.ac.uk.