Have you ever thought about taking on an apprentice?
There's a reason why 83% of businesses would recommend hiring an apprentice to other organisations! In fact, it could bring a lot of benefits for both your business and your apprentice. So, read on to uncover some key reasons why your business should consider taking on an apprentice…
1. Funding is available
Did you know that as an employer, you could be eligible for financial help from the government to fund an apprentice? Whether that's taking on a new member of staff, or upskilling an existing employee, an apprenticeship is a cost-effective option that benefits your organisation and your apprentice. It's a fantastic way to develop the skills you need in your business and train your workforce for the future without it costing the earth. At the same time, on-the-job training helps keep your employees motivated and helps them develop their own careers and skillset too.
2. Tackle a skills gap
A huge 86% of employers believe that apprenticeships have enabled them to develop vital skills that are relevant to their business. So, if you've identified a gap in the skillset of your workforce, you can tackle that with an apprenticeship. You can develop your existing workforce or take on new employees through an apprenticeship scheme, to gain the skills, knowledge and expertise you need for your organisation to flourish. You can train someone up through an apprenticeship scheme and shape their learning, allowing you to tailor their skills to fit the needs of your business and plug your skills gap!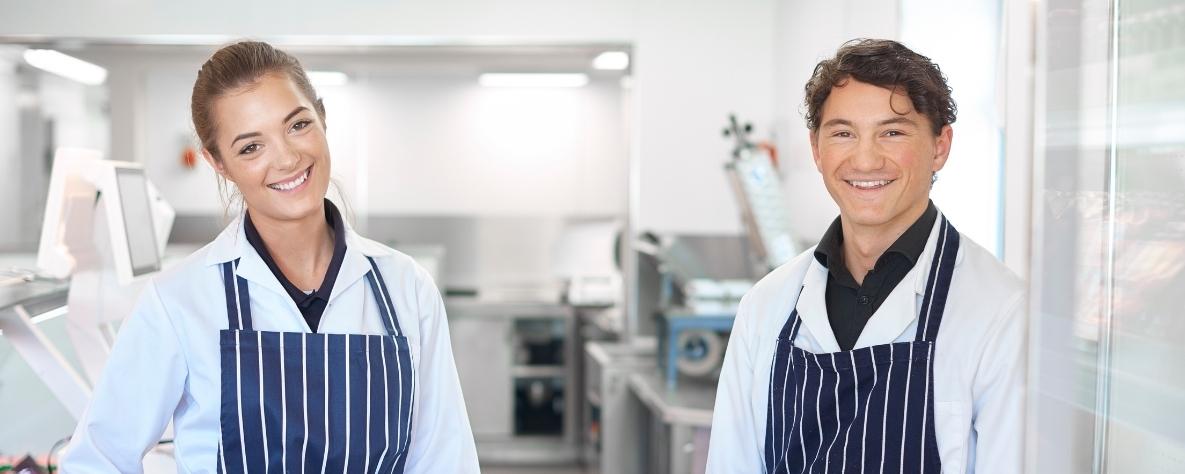 3. Gain a new perspective
With new advancements and new technology across all sectors, you need to make sure your workforce has the latest knowledge, skills and techniques to keep up with your competitors and maintain the high standards your customers expect. An apprentice can bring a fresh new outlook into your company, including new ideas, the latest learning and techniques, and up-to-date sector knowledge. But what's more, they can share their learning to benefit your whole workforce and bring them up to speed too! Your apprentice will apply what they learn in the classroom to their everyday work, helping to bring a new perspective and future-proof your business.
4. Improve your reputation
Apprenticeships are suitable for people at multiple stages in their career. So, whether that's a young school-leaver or a mature employee, there's a level of apprenticeship to suit everyone. This means you can help people of all ages into meaningful training and employment, having a positive impact on your corporate social responsibility. An apprenticeship isn't just a route for 16-year-olds to get on-the-job training, but it's available for adults to progress in the workplace too. So, you can introduce new faces into your organisation and train them to the standard you require or equip existing staff to climb the career ladder. You'll gain a reputation as a great employer who upskills local people.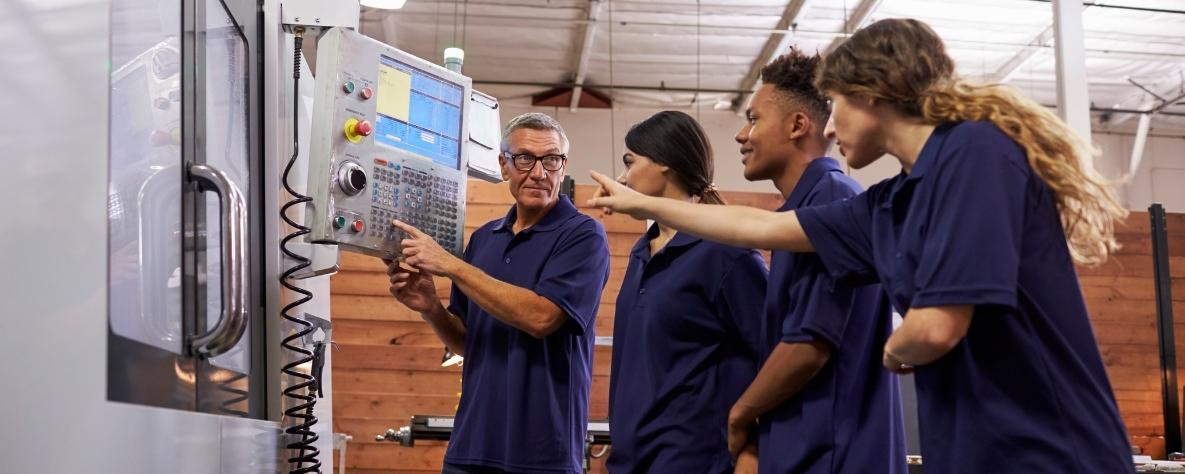 5. Boost productivity
Apprentices have had a positive impact on productivity for 78% of employers, with the average apprenticeship increasing business productivity by £214 per week! And there are a couple of reasons for this. Not only does training help staff to become more competent and proficient in their roles, but an apprentice can also free up time for more senior staff to focus on key areas of their work, while the apprentice takes care of everyday tasks to work towards their skills competencies. It allows apprentices to learn the key foundations of their trade, while more senior staff can channel their efforts into important projects that bring about that all important ROI!
With all these inspiring reasons to take on an apprentice, there's no wonder it's such a popular option for employers. If an apprenticeship sounds like an ideal option for your organisation, get in touch today to find out more about hiring an apprentice through Coleg Gwent!