Coleg Gwent Girls Rugby Academy keep their crown for the third year running after their 17-0 win against Llandovery College in The Welsh Rugby Union National Schools and Colleges U18 Finals.
The Academy took home the cup after an electrifying match against Llandovery College at The Principality Stadium, which was streamed live on S4C.
A tense, tight, and scoreless first half was a testament to a determined Crosskeys defence as Llandovery College had the lion's share of territory, but the Llandovery girls were soon to regret their missed opportunities. As the second half started, territory and possession favoured Coleg Gwent, with the girls showing their true ability by scoring two unconverted tries. The third try followed in quick succession knocking the confidence of their rivals.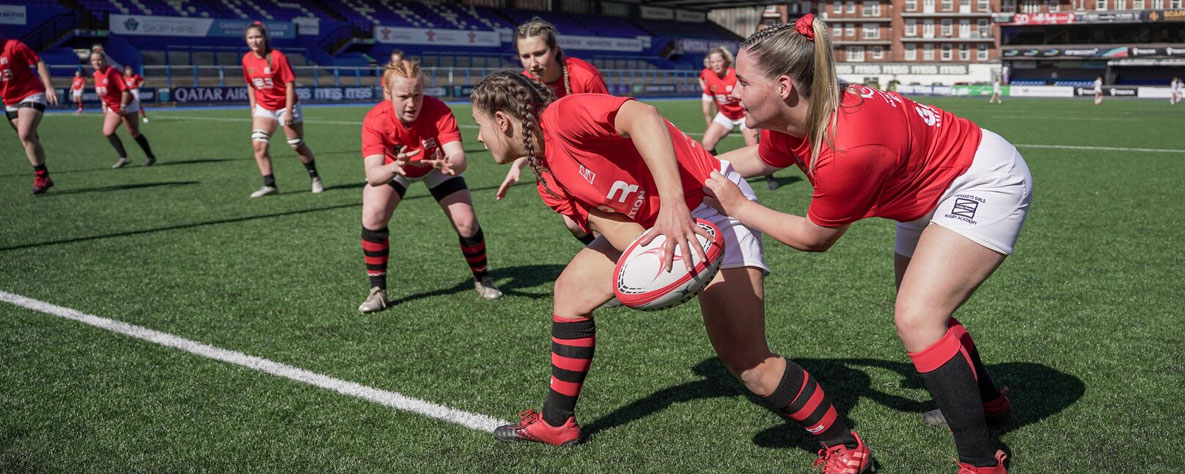 The Coleg Gwent Girls Rugby Academy have now extended their unbeaten run in Wales to three years.
This academic year has been a momentous success for our Girls Rugby Academy, excelling in their tournaments and competitions, and coming out on top with a list of accolades and achievements this season.
Season achievements
Welsh Colleges 7s champions 2022/23
Nation Urdd 7s champions 2022/23
WRU National Schools and Colleges Champions 2022/23
19 Regional Players representing dragons
7 Wales u18s representatives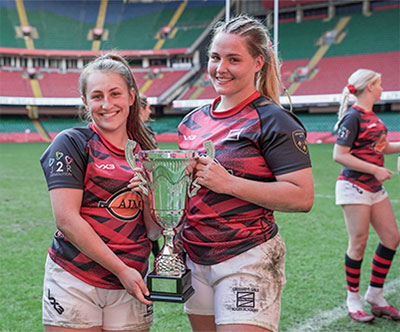 Molly Wakely, who is studying a L3 extended diploma in Sport Coaching, and team captain said: "The lead-up to this final has been very intense, but we've played exceptionally well, and it's been a really good season. Credit to the Llandovery college girls, they gave us a battle on the field, but we dug deep and pushed through. Every single person on that pitch deserved to be in that final, and I'm so proud of the girls. Knowing that we've kept our unbeaten run is an amazing feeling."
Scott Matthews, Girls Rugby Coordinator said: "It's a fantastic opportunity for the learners to play on the field of the principality stadium, something many of them will not get to do again. They have worked so hard as a group and progressed each week with many learners getting regional and national representation throughout the year. It's really satisfying seeing them progress and achieve levels they thought were out of reach. Winning a hard-fought final is nothing more than they deserve as they have overcome every challenge they have been presented with this season.
"The Coleg Gwent Girls Rugby Academy is embedded around the learner's academic studies and is made up of students from across the College who are studying a range of vocational and academic courses. The learners can access three strength and conditioning sessions, two main team sessions, and two individual skills sessions throughout the week. The academy has created a culture of inclusivity and empowerment, providing girls with a safe space to progress in their sporting careers while studying at the college. By joining the Girls Rugby Academy, these girls have learned valuable life skills that they can carry with them beyond the rugby pitch."
Congratulations to all the girls and their coaches on their fantastic achievements this year as they continue to drive forward as sector-leading female sports academies.
Find out more about playing sports alongside your studies at Coleg Gwent and make it at college this September.