Starting college this September? We can't wait to see you for enrolment and Freshers Week soon. But to help you prepare in the meantime, here's what you need to know about college life and what makes it different to school:
You're responsible for your own learning
College is an independent learning environment. So, you'll be expected to show up for your lessons, participate in class work, and complete your coursework on time. You also won't be in lessons all day. So, you'll need to spend time studying outside of lessons and learn to manage your time effectively.
There is loads of support on hand
The transition from school to college might seem scary, but we're here to help you make the transition as smooth as possible. When you enrol, you'll meet your dedicated Personal Tutor who can help with academic and pastoral issues. There's also a whole range of college
support services
helping you every step of the way, from
Maths and English support
to
health and wellbeing advice
.
Everyone's in the same boat
If you're feeling nervous about starting college, just remember you're not alone. All new learners feel a sense of trepidation and nerves about stepping into something brand-new. But the Coleg Gwent community is always supportive, welcoming and
inclusive
for everyone, so you'll soon feel right at home.
You'll find new friends everywhere
If you don't know anyone else in college yet, that's all about to change. You'll meet loads of new friends during Freshers' Week and in your classes. You're bound to have lots in common with your new friends as you've chosen to study the subjects you're genuinely interested in. Making new friends is a big part of college life!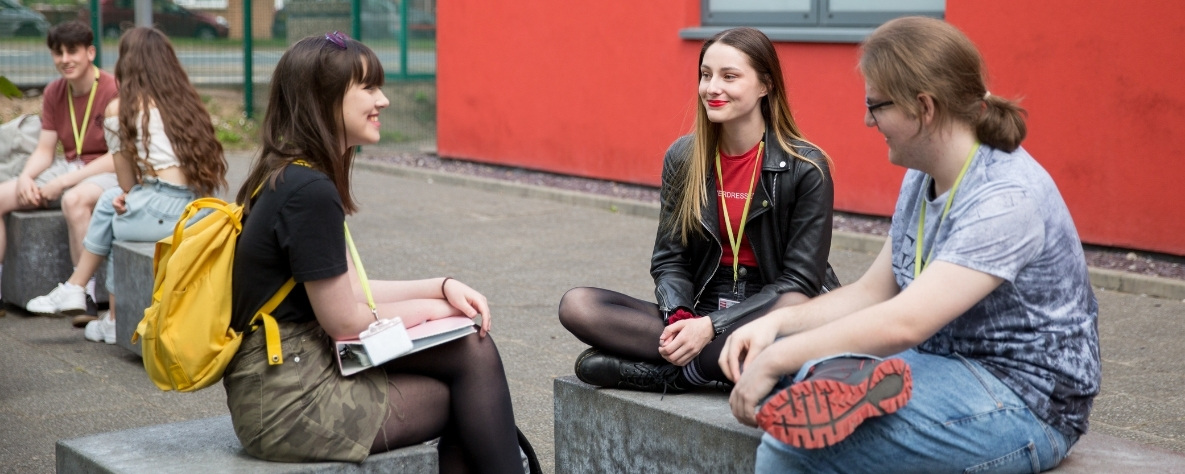 Make the most of Freshers' week
Freshers' Week is a great chance to explore the Students' Union, get used to your new campus environment, find out about support services at college, and discover student groups that interest you. It's a week of fun activities to help you settle into college life before your lessons begin, and an induction to your academic studies too.
No more uniform… or a brand-new uniform
There's no need to wear uniform to college for many courses – so you can express your unique personality. But for some courses like Engineering, Hair and Beauty, Cookery, and Agriculture, you'll be expected to wear the appropriate uniform for your hands-on training, such as chefs' whites, blue overalls, or personal protective equipment.
Lots of exciting new opportunities and extra-curricular enrichment
College courses are designed to prepare you for further study or employment. So, during your time at college, you'll be given lots of
enrichment opportunities
to build your experience and skills. From national competitions and work placements, to university visits, sports, and field trips, it all helps you to grow and reach your potential.
You'll be treated like an adult
At college, you'll be treated like an adult. Your tutors will respect you and you'll get along great with them. It's different to school as you'll call tutors by their first names and get to know them well during your studies. But they'll still be around to guide and support your learning.
Starting college is an exciting time and we're looking forward to you joining the Coleg Gwent family soon. If you haven't applied yet, it's not too late to join us this September to Make It with Coleg Gwent – Apply now!