Foundation Degree Illustration
University level applications
Applications for 2022/23 Higher Education courses are now closed.

2023/24 applications will open on 7 October 2022.
Key Information
Subject Area
Art and Design, Media, Photography
Location
Crosskeys Campus
Start Date
22 September 2022
Entry Requirements

You would usually need at least one of the following:
Plus: GCSE passes in three subjects at grade C or above to include Maths and English Language (or equivalent).
Please note that if you do not meet the grade criteria, then age and experience may be able to be taken into consideration.
Print
Course Search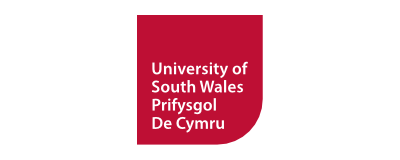 In a nutshell
The Foundation Degree in Illustration will teach you how to creatively develop your own style, reflecting the imaginative way you see and communicate with the ever-changing world.
This course is for you if...
... You have creative flair
... You have skills and interests in illustration
... You want to develop your skills to progress towards a career in illustration.
What will I be doing?
You'll explore different contexts of image-making, from traditional illustration and commercial application through to indie books, information graphics, zines, moving image, limited edition prints, surface pattern and illustrative products.
You'll learn to work independently, creatively and critically in a variety of contexts, as we support your enthusiasm to design, manufacture, market and sell your own work.
We'll support you in developing professional skills in every assignment, including creative problem solving, project management, working to a brief and completing work to a deadline.
Through continuous self-reflection, you'll develop and identify personal strengths, helping you to recognise transferable skills and how they'll be useful for future employment.
Modules include:
Year 1
• Creative visual skills
• Colour and communication for illustration
• Principles and Practice of Illustration
• Study skills
• Creative industries practical project
Year 2
• Illustration for literature
• Illustration for surface pattern
• Career industries work related experience
• Career development
• Communication studies
You'll work on exciting live project briefs and benefit from visiting practitioners who work in the industry, who'll be delivering workshops, offering portfolio guidance, and talking about their own practice. We'll introduce you to exploring commercial practice, encourage you to professionally promote yourself and also to explore your own ideas through self-directed and professional approaches, which will extend the boundaries of your visual language. As you develop your interests, you can choose to adapt your study to a range of creative specialisms, including editorial illustration, childrens books, independent publishing, printmaking, modelling, interactive illustration and surface pattern.
You'll enjoy a varied programme of cultural and inspirational trips, locally, nationally and internationally, giving you the opportunity to visit galleries and other relevant locations that'll inform and enhance your work.
You'll be part of a diverse creative environment which provides you with access to all kinds of industry standard facilities, benefitting from both traditional and high-tech equipment. In both years you'll have your own dedicated workspace within our illustration studio and the opportunity to work with a range of other specialist workshops and facilities in the college.
You'll be assessed via coursework and a portfolio. Upon completion you'll achieve the Foundation Degree in Illustration accredited by the University of South Wales.
What is expected of me?
To enter this course you'll need GCSE passes in three subjects at Grade C or above, to include Maths and English Language (or equivalent). You'll also need at least one of the following:
Please note that if you do not meet the grade criteria, then age and experience may be able to be taken into consideration.
You should be able to manage your own time, know your programme of study, attend and engage in your classes, always have a sense of purpose and seek help whenever you need it.
What comes next?
This course will equip you with the skills, knowledge and experience for a career in illustration or to progress on to the BA (Hons) Illustration programme at the University of South Wales.
Additional information
This course is franchised by the University of South Wales.
The UCAS course code is: W224
The institution code: W01
The campus code: G
You can apply directly to the college or via UCAS for this course.
Illustration Materials Kit, £85, mandatory, Y
London Trip, £50, mandatory, Y
International Trip, £400-£1,000, mandatory, N
Exhibition Printing Costs, £30-£50, mandatory, Y
Travel Costs, £100, mandatory, Y
CFDG0061AA
Crosskeys Campus
(Full Time)
Start Date: 22 September 2022
This course may be available at other dates, times or campuses, please click to view your options.
All courses may be subject to change and cancelled if deemed not viable to run.